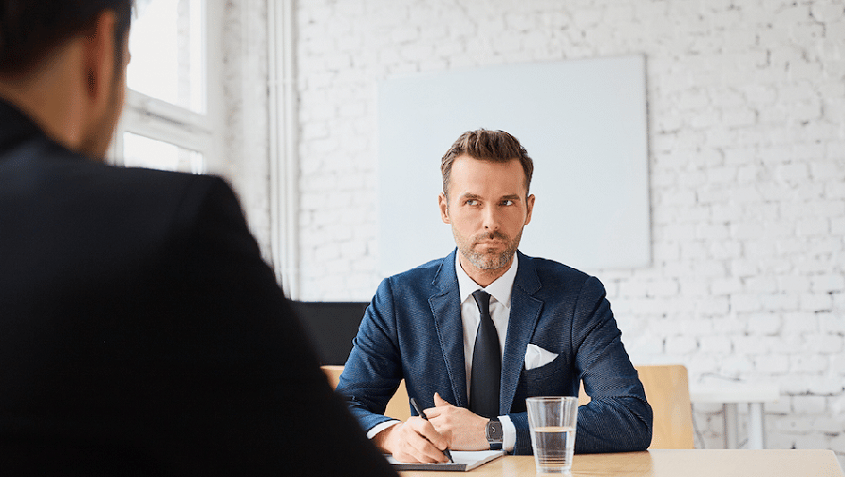 Recruiter: The Best Way To Eliminate Bad Pricing Hires
Recruiter: The best way to eliminate bad pricing hires
The plight of the co-operative bank (UK) and Myer (Australia), as discussed in the Financial Times, Financial Review and Sydney Morning Herald, are continued reminders that the traditional recruiter model is fundamentally broken and flawed.
People know how to game a formulaic recruiter process that emphasises CVs and interviews. A Financial Times (FT) article explains that many candidates know how to cheat on psychometric tests and off-the-shelf aptitude tests as well (read full FT article: How to cheat on psychometric tests for more details).
Examples of bad hires in leading businesses
Andrew Flanagan and Mr Flowers are two such cases of undesirable candidates that over rated their experience, skills and ability in their CVs and interviews to secure high profile financial and strategy advisory roles in leading businesses in Australia and the UK. They both fraudulently won executive appointments in order to conn their way through the recruiter process and claim plum 6-digit salary packages.
The Guardian reports how "Mr Flowers, 66, stepped down from his £132,000-a-year job (circa $215K AUD) at the Co-op Bank in 2013 soon after a £1.5bn black hole in the businesses finances was discovered."
Six months later he appeared before a Treasury select committee, where he was accused of not knowing the "very basic" details of the bank's finances.
Andrew Flanagan is another telling case of how people are gaming the traditional recruiter model. The Sydney Morning Herald (SMH) reports how Andrew Flanagan lied about working in Inditex clothing company in a fake CV. They continue to explain how he also lied about his skills, achievements and capability levels in numerous interviews with recruiters, HR and hiring managers – he even served time in a Texas jail after being convicted of serious offences (to read full SMH article go to: Myer 'executive' served jail time in Texas')
Flanagan pleaded guilty to obtaining financial advantage by deception. He basically conned his way to a plum $400,000 package and was given a high-ranking title of General manager of strategy and business development at Myer.
There are serious flaws in the traditional recruiter model
80% of businesses today implement the same stock standard hiring process that both Mr Flowers and Andrew Flanagan went through and passed with flying colours (i.e., a CV, 1st round HR interview, 2nd round interview, and even aptitude tests and psychometrics).
The true nature of a candidate is often masked by a traditional recruiter model that almost encourages applicants to embellish their CVs, cheat on pre-employment tests and hone their interview patter and technique.
Making the decision to hire on the basis of traditional recruiter methods will expose you to substantial personal and financial risks.
Our research shows that a candidate's self-assessment / self estimation (i.e., what they say they can do) during a typical recruiter process is the worse predictor of success in any revenue manager or pricing role.
In other words, a recruiter process that relies on a candidates own estimation of how they would behave in a future situation is not reliable and very likely to lead to performance failure.
How to break away from a broken recruiter model
Our research clearly shows that expert knowledge tests are one of the best predictors of success in technical/specialist commercial and financial roles or key account manager roles. We also find that expert tests in conjunction with a suite of targeted and validated evaluation tools is the most effective way of hiring people for specialist roles like pricing and revenue management.
We find that when applicants are thoroughly pre-qualified and measured against key pricing attributes  during the recruiter process, our clients successfully avoided bad hires.
More importantly, our clients were able to identify high calibre executives almost 5 times faster than typical recruiter processes when they used robust pre-screening methodology that were focused on key pricing attributes, competencies and expertise.
Break free from broken recruiter models & avoid bad hires
The global talent market is changing and looks vastly different to how it did just five years ago. The traditional recruiter model must also change with the times and support businesses to align their people to more complex pricing and business environments.
We all need to get smarter in the way we recruit senior commercial appointments. According to a report by the Harvard Business Review, respondents collectively hired more than 20,000 employees during the three year research period. Within 18 months 46 per cent were found to have failed while only 19 per cent achieved.
The number 1 reason that hiring managers gave for this marked failure was overlooking key attributes during the recruiter process.
Taylor Wells advisory firm supports business leaders and HR partners to eliminate the risk of bad hires during the recruiter process.
If you would like to learn more about how to eliminate the risk of a bad hires during your recruiter process, feel free to request our complimentary e-book with all our research findings & insights via the contact form on our website