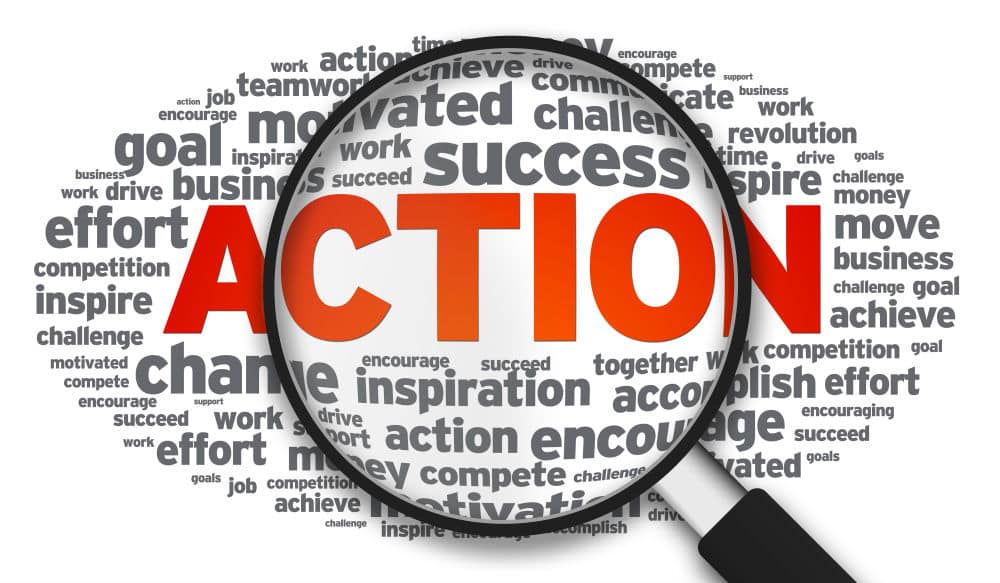 Professional Development: Retain Talent For Pricing Excellence
Professional development: Retain top talent; drive pricing excellence
Effective professional development and coaching/training program is essential to retaining top pricing talent and driving team performance in new and more challenging pricing roles.
Gallup research is a key reminder that most teams are not engaged with their roles, business or even line manager. People tend to leave their roles because they have a poor relationship with their direct line manager not because of money.  64% are dissatisfied with their development experiences and less than half have a high intent to stay.
Organizations that create a productive learning culture and understand how people actually learn will realise substantially higher employee performance and hold on to vital pricing talent.
This article will discuss how to develop customised professional development training and coaching sessions to retain and enable top pricing talent. We will also consider key methods to accelerate team performance and increase development performance.
The 70:20:10 model for professional development
The most effective way to build your pricing expertise is by repeatedly doing and reminding yourself and others of what you have learned at work, from others (coaching) and in formal classroom training, coaching and professional development workshops.
70% of what we learn comes through on-the-job-experiences, 20% comes from learning through others, and about 10% comes from formal training. Most companies struggle to bring the 70:20:10 model to life. Executives tend to fall straight back into business as usual after a training course. Many forget or struggle to implement valuable pricing fundamentals and techniques necessary to generate substantial revenue and margin opportunities for the business.
To get the most out of your next training, coaching and professional development program, we recommend incorporating a series of shorter, high-intensity pricing training workshops to embed value and price leadership focus into the organisation.
The table below shows the importance of implementing a;series of targeted pricing professional development workshops to embed key learning over time. We recommend that you have at least 3-5 workshop sessions;split over 3-5 months to ensure people do not forget and/or fall back into old habits. We also suggest pre-work and post-workshop assignments and assessments to prompt and remind you and your team of key learning objectives, milestones and development plans.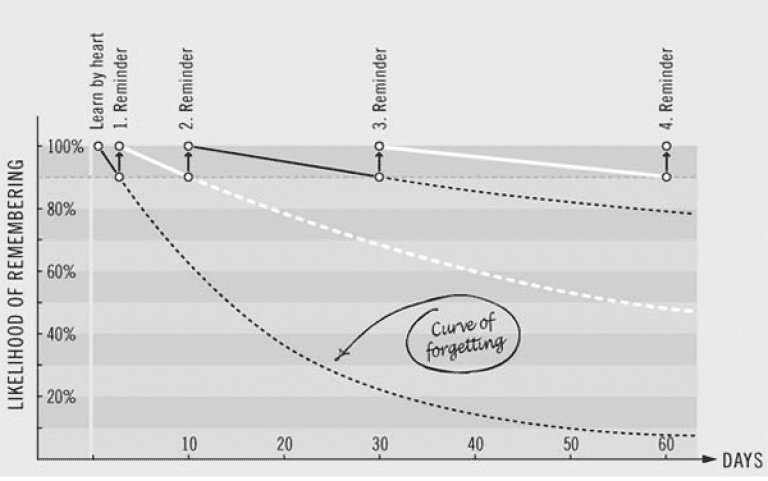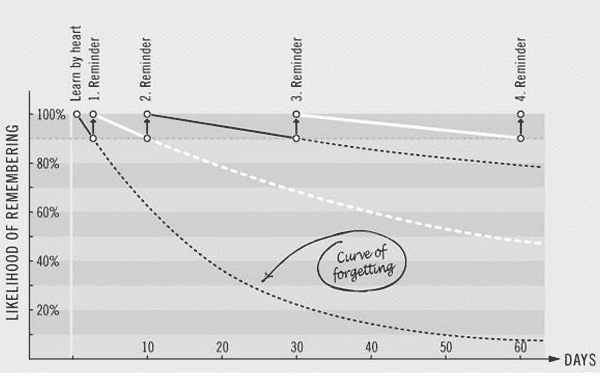 Training, coaching and development and the Supermemo theory
Remembering not to forget all the;good things you learn during formal classroom learning is key to embedding pricing and value in your mind, team and in the organisation. As the chart above shows, the amount of time it takes for you to remember or forget (depending on how you look at things) has been calculated as part of the SuperMemo theory discussed in the "Decision Book: by Mikaek Krogerus and Raman Tschappeler."
They write that: "ideally you should be reminded of key learnings when you are in the process of forgetting it."; The more often you are reminded of the pricing principles, in other words, the longer you will remember it. The longer you remember, the more likely you are to change your mindset and educate others on why they should change their view about pricing models.
How to do get the most from your next pricing training, coaching and development program
Building pricing expertise and an appreciation of value are like becoming fluent in a new language. You learn key pricing principles and consider the market and consumer behaviour as you develop your price-setting strategies for various customer segments.
Your trial, test and explore new ideas and options. You gradually memorise pricing techniques through learning on the job and testing different pricing options work (successes and failures) in the market.
After a while,;it may even become difficult to remember a time that you didn't consider value when setting prices and developing strategy. At this point, you have changed your mindset and perspective on value, price and revenue management. You are now adding depth and breadth to your pricing expertise.
When your perspective on pricing and value shifts;at a fundamental level, you are ready to challenge, respectfully and competently conventional views/wisdom. You are ready to educate others on new ways of pricing and conceptualising value.
Conclusion
Experiential learning opportunities supported by dedicated pricing training; coaching and development tools will help you maximise your potential and the potential of your team.
On the job experiences at work, with others and during the formal classroom training; coaching and development sessions can accelerate team performance in the first 100 days in a new and challenging pricing role.
The strength of the alignment between you (the line manager);and individual team members of the team will be a key determinant of performance success or failure.
A targeted training, coaching and development program demonstrates to your team that you are committed to their development path. Reciprocal commitment between the line manager and individual team members can drive team engagement and accelerate progress.
Most organisations rely on managers as the primary source for developing high performing teams; yet tend to overlook the importance of providing pricing managers with the right development tools.
While some pricing managers are naturally;good coaches, most are not – which leaves development and learning to happen on its own.
A well-structured development program can help you maximise individual readiness for advancement;in a specialist area and improve the strength of your succession pipeline;in a functional area that is very difficult to source for.
See our blog on common questions in pricing methods and also on developing team management skills for pricing leaders. See our blog on talent management Sydney.
Also
Above all
Moreover. Certainly