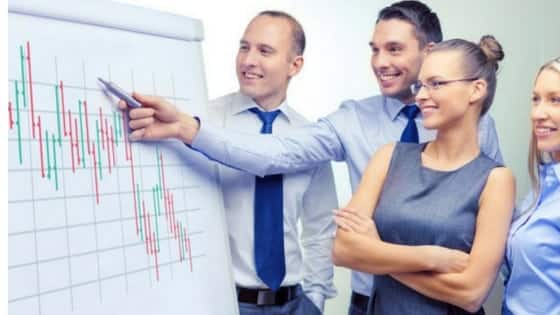 Pricing Team Job Description: What Is a Pricing Team? 🎀
Finding the right people for a role goes well beyond the job description and CV.  Hence, when creating a pricing team job description, it is essential to measure the right things and be aware of what they are. Additionally, utilising alternative talent networks and evidence-based testing will help measure the right skills and characteristics which will help create a thriving, specialist pricing team.
The first step is for businesses to realise that they won't find everything they require in just one person. With that in mind, it's a far better, and more effective, option to utilise a team and have subject matter experts within it.
A strong pricing team job description builds the perfect team
A good pricing team act as internal pricing consultants for your business. They are responsible for:
The application of pricing concepts

They determine pricing systems relevant to the business

How pricing helps achieve business goals

Set, support, and execute pricing tools and methods
B2B Vs. B2C
Pricing teams need to operate differently depending on whether your company is B2B (business-to-business) or B2C (business-to-consumer). Therefore, your pricing team job description should reflect your needs.
The pricing process and model of a B2B business needs to consider:
The longer decision-making process involved in the sale i.e, building value equity with the customers in advance of a major tender

Creating a vision for change and improving internal price management practices

A larger number of stakeholders with a range of views on pricing and how it should be done

Sales team performance and changes in the market

Upstream supply, commodities prices, trading and impact of CAPEX on cost structures

The requirement of a more extended relationship with loyal or preferred customers

Limited lead opportunities and tighter deadlines

More price transparency in the market

Increasing competition

A changing sales and deal process

A different kind of product awareness – i.e., customers are able to go online to compare products and their prices via aggregator sites

Channel conflict

Business model disruption i.e., platform business cutting out the middleman distributors and going direct to market.

Procurement teams cherry-picking prices at a line item level  
B2C pricing teams, on the other hand, need to consider:
A quick exchange or transaction (often one-off)

Multiple pricing decisions a day

Price indexing

Competitive intelligence

Alternative revenue models (i.e, subscription versus fixed fee

Dynamic pricing models

Tactical discounting

Bundling and unbundling value

A highly systems-driven approach to pricing and operations

Sophisticated price software, statistical analysis, visualisation and data tools

A modified approach to their consumers driven by customer data and sensitivity analyses

Implementing advanced customers segmentation principles (i.e., micro-segmentation)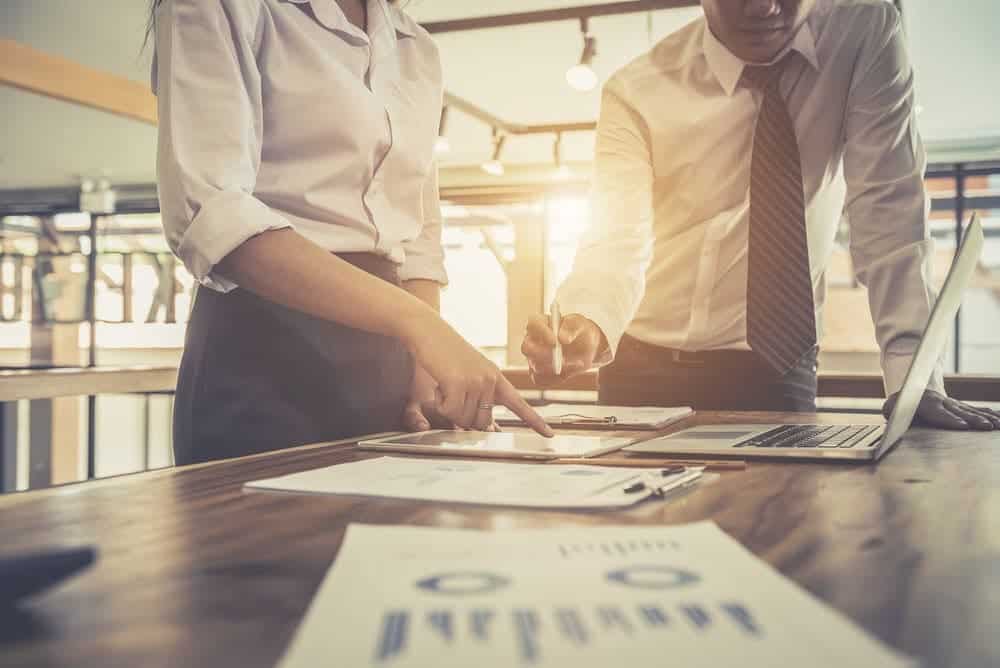 Less than desirable job descriptions
If you write a terrible pricing team job description, you will likely secure a poorly skilled team. Therefore, bad descriptions fail to attract highly qualified candidates while bringing in unqualified applicants by the hoards. Thus, save your valuable time and avoid some of the traps of lousy job postings like these examples: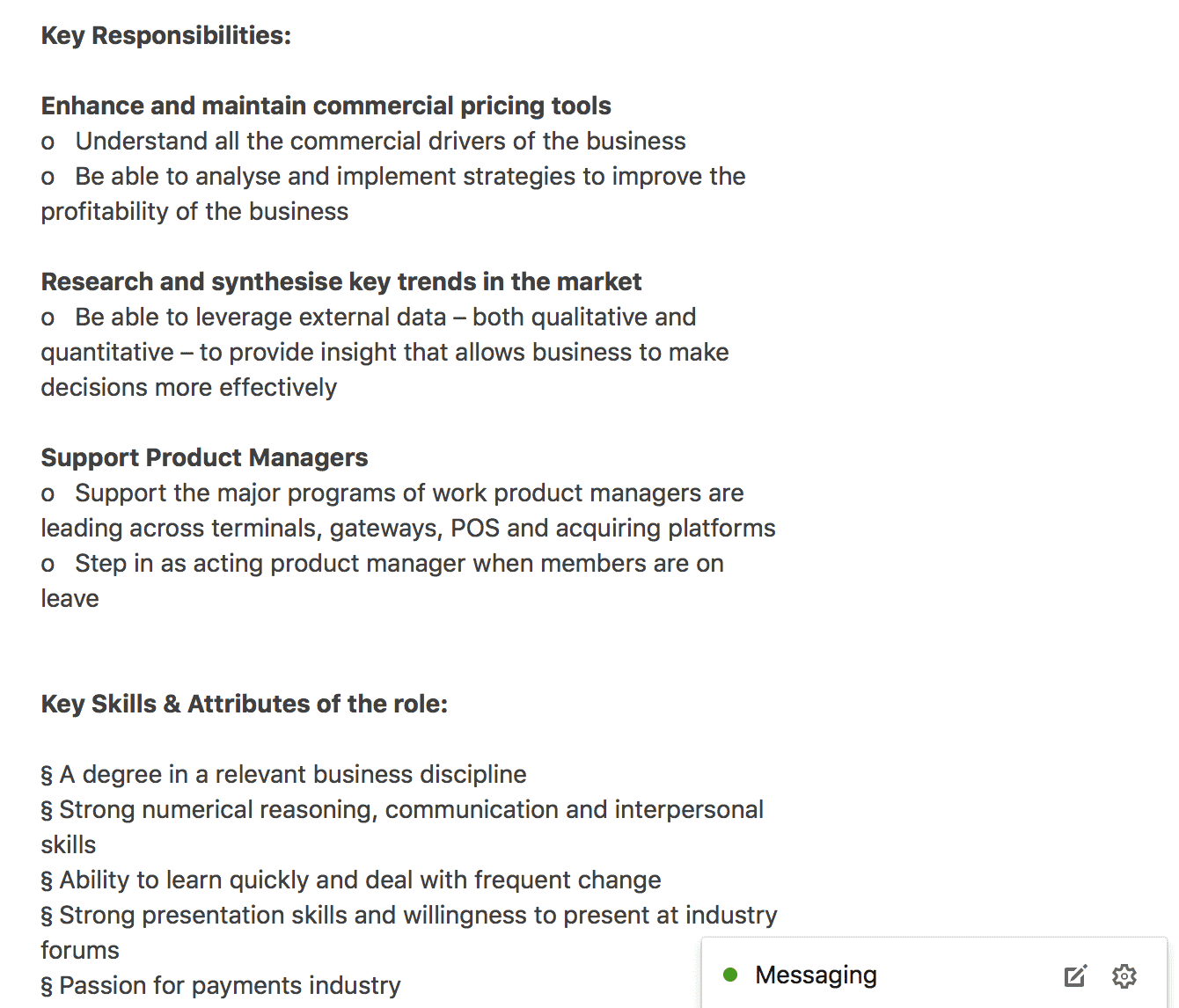 The above advertisement offers a very broad scope; it essentially requests that the new staff member should be ready to do everything, i.e., modelling, governance, risk management, pricing, stakeholder management.
This gives the impression that the company doesn't actually know what they are looking for and a fare trying to deal with a number of issues. So, who do you think this problem will be passed on to? Not a pleasant environment in which to start a new role.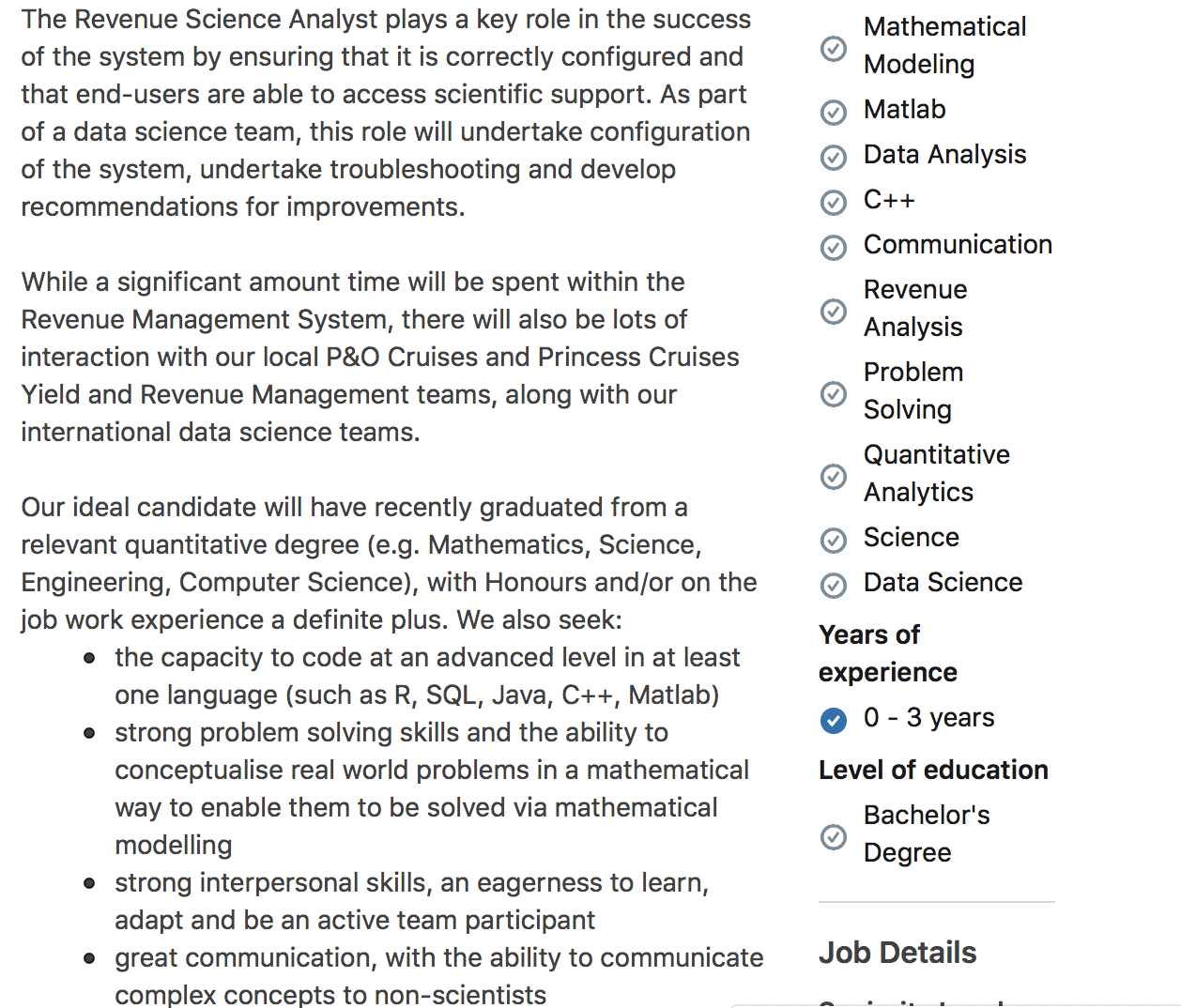 The job title of this one alone should set off alarm bells. Hence, the role requires the building of a custom revenue management system for very complicated pricing and revenue management models.  Thus, this places the responsibility of the configuration on an analyst when other businesses are hiring highly specialist pricing implementation consultants with technical knowledge and IT pricing skills for this single task.
So they are asking for a pricing analyst, coder, programmer, mathematician, and data scientist. Plus great interpersonal skills!
This ad is asking too much and will likely lead to cost blowouts and painful change management. Not to mention zero-margin gains.
Consider the quality of person you want in your team. Think about the precedent you set on what behaviour, humour included, is appropriate when they are at the workplace. Therefore, treat others the way you want to be treated, and write job descriptions for the type of people you want to be working with.
Five ways to make your pricing team job description better
As we mentioned earlier, selfish job descriptions will be less appealing to good talent, as will descriptions that are overly descriptive. Consider the following when crafty your next advertisement:
Don't be too particular
Avoid creating diversity issues before you have created your team.  Additionally, heavily experience focused ads will focus on the wrong mix of skills and attributes. They often emphasise technical skills over people skills or fail to define the characteristics required.
Consider the tone
An arrogant sounding job ad creates a personality for your business that may not be accurate. In effect, try to avoid writing in a tone that is dismissive or flustered. Many ads give the impression that the poster is already annoyed by the number of low-quality applicants they will receive and is instantly demanding/fed up.
Be concise
Prospective candidates are likely to be job seeking online and reading a whole stack of job advertisements. Keep your job posting as short and to the point as possible. The easier it is to understand, the higher the chance of someone reading the whole thing, thus absorbing all of the information that you want to be known.
Answer the questions your candidate may have
Ambiguity is simply annoying. Identify what information you potential new employee may need and include that in the advertisement. Offer the key facts and entice someone to the application phase by giving them all the information in the first step.
Grab their attention
There is no rule anywhere that says job ads should be walls of text, yet so many of them are. Why not stand out from the crowd a little and be creative? Keep in mind that you are giving people a sense of your business personality, and possibly what the culture and work environment will be like. If your ad is boring, what does that say about your business?
Better job descriptions, better teams
Always remember the importance of identifying the individual strengths while understanding the individual weaknesses of applicants and team members. Aim to build the kind of team that will drive a diverse way of thinking.  
Create a candidate experience that attracts high calibre people and educates them on the challenges of the role and what's expected from them both intellectually and emotionally.  If you need help to ensure you achieve this via your pricing team job description,
have a chat to us today
about a new process or method to make sure that your pricing team is the best it can be.