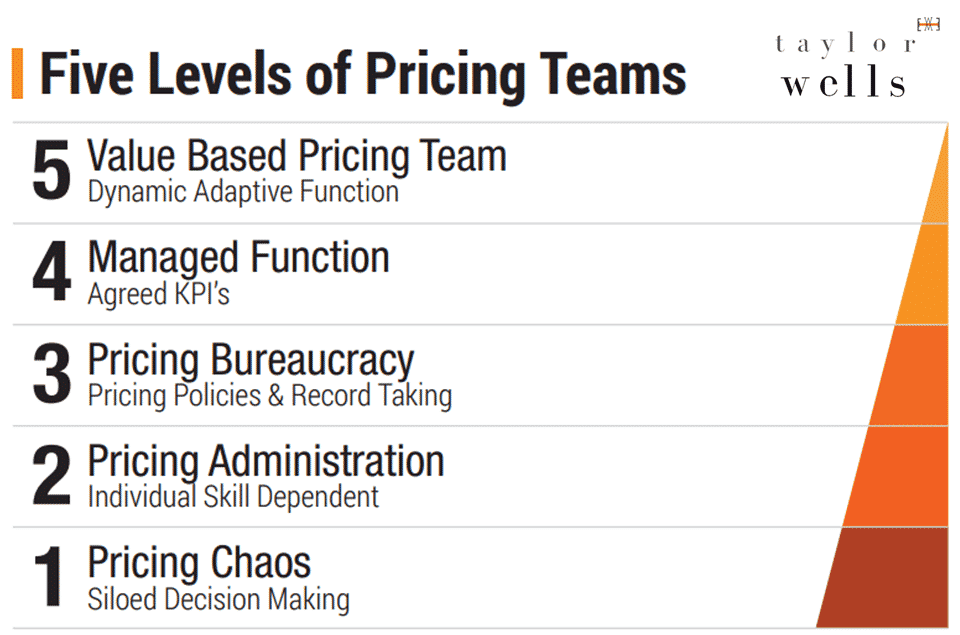 Pricing tactics: win deals & influence with B2B pricing management
Pricing tactics: How to win deals and influence people with effective B2B pricing management
Written by Joanna Wells, Author of TeamBuilder360 and Director of Taylor Wells.
Do you think your business and teams are leaving too much money on the table during negotiations? Have you tried to change pricing tactics in the past, but with limited success? How did that feel? Are you now in two minds about whether or not you should implement a new pricing tactics system in the business? Would your sales, key account manager and commercial teams back the change?
If you are thinking along these lines, then a recent study by Taylor Wells shows you are not alone. There are several factors reshaping how leaders and teams in B2B companies win high value deals, and all of them have implications on how your teams manage pricing tactics, revenue, margin and profitability in 2016/17.
Buying cycles are becoming increasingly complex and drawn out in B2B business environments;
Multiple stakeholders (on both the supplier and buy side) are getting involved in pricing (such as key account manager and procurement) and buying decisions;
Fast-changing business environments are showing up a lot of mismatches, team dysfunctions, skills and talent gaps;
Heightened concerns about risk and regulatory pressure are demanding greater pricing tactics transparency and logic;
FX volatility continues to push up the cost of goods and squeeze margins;
Increasing competition is dragging down market prices and forcing whole markets into a commoditization trap.
In this article we will discuss the latest pricing trends occurring in Australian based B2B Industrial businesses. We will show you why and how B2B businesses are leaving too much money on the table during tenders, negotiations and new business. We will explain what dysfunctional B2B pricing tactics looks and sounds like and how to make it better. Our main contention is that the 'pain of sticking to suboptimal pricing tactics' far outweighs the 'pain of changing to a value based pricing system (even if it does not feel like it).
In search for answers to real business problems
The 'good times' are over. Winning high margin deals with a handshake from a key account manager and a smile are things of the past. Customer loyalty, quick decision making and clear sign off procedures are fast becoming fond memories. The race / pressure to manage pricing to increase profitability are well and truly on. Businesses that have changed and adapted their pricing to fit these unprecedented times are now in the driver's seat for 2016/17. Businesses that remain the same (or think that their pricing is good enough) are likely to face a harsh reality of earnings decline, head count reduction and disgruntled shareholders.
Given the strong pressure on leaders and teams to work together to win deals and drive profitability, Taylor Wells wanted to study the dynamics of internal price management in B2B businesses in Australia. We wanted to see what, why and how pricing dysfunction was being managed by leaders and teams in B2B businesses.
Much of the data used came from a survey of over 800 executives in over 100 B2B businesses. A wide variety of internal stakeholders took part in the study and each were involved in pricing up a deal in some way (i.e., from head office, sales, pricing / commercial, marketing, customer services, operations). The survey was designed to focus on the actions companies took to win deals,  and the relationship between internal pricing and sales practices and behaviours, commercial outcomes and decision making processes.
Our hypothesis was two tailed: i.e., that teams operating with clear pricing inputs, support and structures and output responsibilities were more likely to win deals and maximise revenue, margin and profit than teams operating with cost plus mark up, discretionary pricing and excessive discounting practices.
The survey consisted of 60 Likert questions on pricing and 10 open ended questions across three main areas – value, people and structures.  Each Likert item had a comment option for executives to provide more detailed stakeholder feedback.
Quantitative responses were analysed using multivariate data  and price analysis. Qualitative data was coded and categorised to evaluate key findings and highlight any margin opportunities.
Key findings:
After all the data from our study had been analysed, an intriguing pattern of results started to emerge; including some unexpected behaviours and pricing decisions to get a deal over the line.
#1: We found certain pricing behaviours tended to cluster together (in the 5 levels above). Level 1 (above) represents the weakest pricing management capability and level 5 represents the best in class pricing management.
#2: We found that there were large and significant differences in opinion within the same group of decision making stakeholders in the same organisation. Key decision makers in the same organisations were pretty much disagreeing on nearly all aspects of pricing up a deal i.e., value, pricing strategy, tenders, trade agreements, skills, pricing structures, systems, tactics, new business enquiries, quoting.
#3: We found that stakeholders in the same organisation were largely unable to form a group consensus on either the current pricing situation or the desired future state: i.e., what they were doing now, who was doing what, how they were doing it; and what they needed to do to manage pricing more effectively in the future.
#4: We found that key stakeholders in one function were awarding their pricing management top scores (best in class) while stakeholders in the same team and function were giving the same item 0 or 1 (pricing chaos).
5#: We found that the majority of businesses studied (80%) did very little to change their go-to-market and pricing practices even though they were losing high value deals and leaking margin
#6: We found that the decision to do nothing about dysfunctional pricing was costing some businesses between $2M-$7M in incremental EBIT.
Empower teams to win deals & break unhelpful habits with pricing tactics
So, why are so many B2B businesses struggling to win high value sales? Well, looking at key findings from this study, there is substantial evidence to show that engaging sales and commercial teams with pr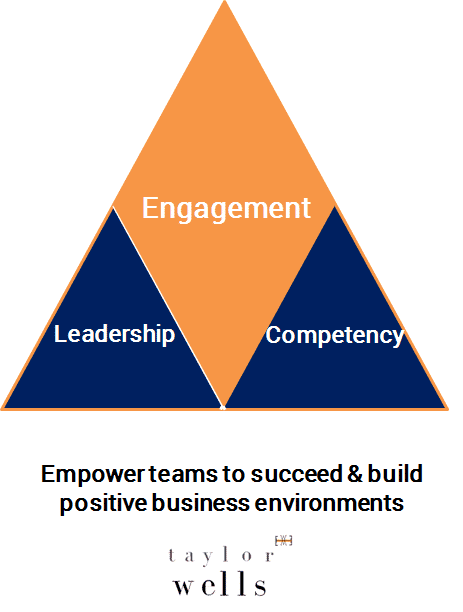 ing strategy formulation prior to rolling out a new pricing system is an important causal driver to winning a deal. Sales and commercial teams thrive when they have the right strategy, pricing support and infrastructure.
By this point, you may be thinking why aren't more B2B businesses getting better at managing price if the opportunity cost of not doing so is so high? In short: Most businesses do not have a pricing strategy, let alone the right infrastructure and operations in place to empower their sales and commercial teams.  But, more importantly, the reason why businesses do not have these things in place is because internal key stakeholders struggle to agree on how they price a deal, let alone how they should be pricing to drive profitability.
There is clear and substantial evidence to show that many B2B businesses feel more comfortable agreeing to do nothing than agreeing to challenge the status quo. Risk aversion is at the heart of indecision. No one wants to be accountable for changing pricing in case it fails. As a result, group decision making and consensus tends to favour tactical pricing over building a commercial pricing capability; and pretty soon mismanagement and dysfunction prevails.
Dysfunctional pricing tactics & teams expose businesses to risk
In order for B2B businesses to adapt and grow, pricing tactics has to be taken seriously and key stakeholders as a group need to agree to change dysfunctional pricing habits and behaviours. If and when a business cannot come to a clear decision on pricing and/or settle for the path of least resistance, a whole host of commercial and human capital issues continue to play out and amplify:
Sales teams continue to compete on price, offering more (and larger) discounts and lowering prices because they are uncertain about how to respond to demands for 'sharper' prices during tenders, contract renewals and new business
More and more customers' refuse to pay for and/or say they do not care about the incremental value provided
Executives continue to struggle to pinpoint and articulate what the business is uniquely good at
Sales and marketing teams end up revising and adapting the company's value proposition yet another time because no one can quite connect and quantify the businesses' total economic value to the customers' commercial outcomes
Blanket price rises are issued indiscriminately across an entire customer base and product portfolio, leading to an influx of credit notes, complaints and demands for further discounts
Sceptical customers finally make the call to switch to the competition because they feel they are being ripped off and/or hear that other customers are getting a better deal than they are
What to look out for when your business is changing rapidly
 Taking the first step to improve pricing is always the hardest part of the journey. This is only natural. Leaders and teams in pretty much all B2B/P2P businesses are feeling the pressure to perform. Big, complex buying processes and numerous margin pressures are creating further pricing complexity and risk. Gone are the days of just adding a 50% mark on sell with little to no objections from customers. Margins are being squeezed from every direction. Price transparency is a hot topic. Procurement teams are primed and ready to slash costs wherever they can. Winning deals is not going to get easier, but even more difficult in 2016-17.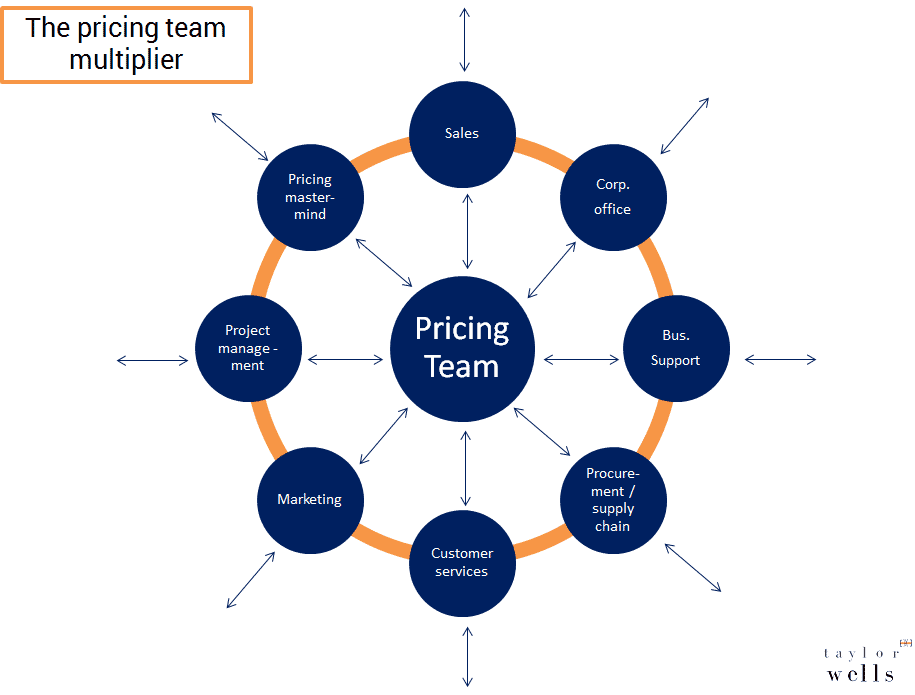 Effective pricing tactics and management is not a project; it is a sustainable process that can be implemented in a low risk and sustainable way. If you are in a fast moving business environment, you will see a lot of mismatches, team dysfunctions and skills and talent gaps. Honest conversations with some team members may be required to find a place where their skills are a better fit.  How you recruit and set up your teams will be crucial to growing and adapting the business in the business. Recruiting people with the right skills and attitude to solve complex commercial and human capital challenges will help you identify more opportunities and risk areas. Giving managers and team members more accountability for team performance will be central to building high performance teams and multiplying positive pricing behaviours in a low risk and practical way across the business.
Moving the business to a new pricing system does not have to be fraught with risk. It can be implemented using a phased approach using lean and agile methodology. However, if you are still not sure whether or not to transition the business to a new pricing system and/or there are questions or doubts in your mind, then, step back and ask yourself and your team the following questions:
Do we as a business under-valued ourselves?
Do we have the right balance of leadership, pricing competency and engagement in the business to get us to where we need to be?
Do we lack trust in the current list price and over compensate by offering excessive customer discounts?
As a group, are we overly cautious and risk adverse or is it time to take action?
We are now in an age of margin pressure, complexity and dysfunction. A low risk, high return pricing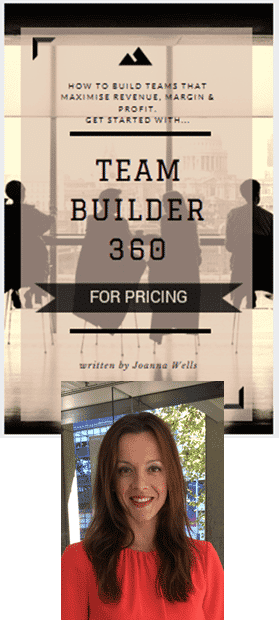 management system may be an option to drive sustainable profitability.  If you would like to arrange an initial briefing session to identify margin opportunities through improved pricing capability for your business, then call us on:  (+61) 2 91994523 or email: info@taylorwells.com.au
Taylor Wells: How to win deals and influence people with effective B2B pricing management Written Joanna Wells, Author of TeamBuilder360 and Director of Taylor Wells
Taylor Wells is a specialist advisory firm that has developed a search, evaluation and recruitment process in the field of pricing, commercial and analytics.  Our business was started after identifying weaknesses in the traditional agency recruitment model.  Our purpose is to support management and HR to eliminate the risk of a bad hire. Our workshops and diagnostics ensure pricing or commercial teams are deeply engaged with the sales and marketing teams to achieve greater levels of margin and earnings growth.  We have developed our own digital platform to identify and evaluate talent and we partner with subject matter experts to help us operate efficiently.
Joanna Wells
Director of Taylor Wells
BA/ MA Psych. CANTAB, Msc Org. Psych, Dip.Couns Psych
Read the book: TeamBuilder360
TeamBuilder360 explains how to build teams that work together to drive revenue, margin and profit growth using a TeamBuilder360 canvas and a wealth of real life examples. It also gives you advice and guidance on how to build a more productive and successful career in pricing without compromising on important career choices and goals.