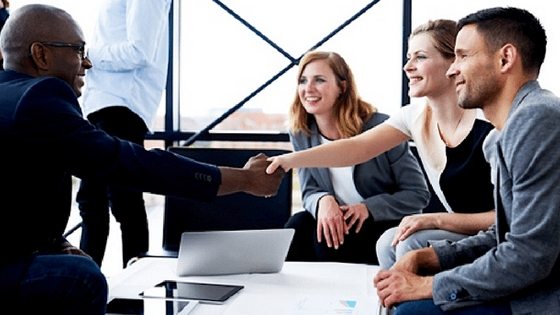 Pricing System To Build A Culture of Collaboration In 100 Days
Pricing system: Our brains have hidden depths – and there's a lot of untapped potential within us all. Whether it's psychological tricks or proof of concept, our minds are biologically programmed to be receptive to external influences and cues.
Over the past few years, executive teams in Australia have found themselves wrestling with very meaty business problems such as pricing system issues.
They have been encouraging their teams to collaborate and embrace new pricing skills, team management skills, pricing system and practices to improve performance and in much shorter time frames.
Yet, dealing with a consistent stream of resistance and complacency from their people and customers has been a tough problem many businesses have not overcome.
For some executives, it was a no brainer, they were captivated by the pricing potential in the business and wanted to be the one who generated significant wealth for the business and its customers.
The problem was, though, they also saw a proliferation of people problems attached to moving the business from cost plus pricing system to more sophisticated pricing strategies and analytics.
Many gave up.
At first, CEOs and executive teams asked their managers and teams to work together to make the pricing project a success.
But often the message to 'play nicely' and accept new pricing practices was not getting through to the bottom line.
Teams across supply, pricing, sales and finance functions would resist or at best comply with broader directives to embrace more sophisticated pricing and sales strategies and analytics.
So, businesses started to recruit some serious leadership muscle and brainpower.
What a smart pricing system can do
Instead of telling people to change their outdated thinking and pricing processes like it is was their patriotic duty, smart leaders began trying to understand the psychological resistance to changing prices in the first place.
They found that value based pricing was being labelled 'consultant jargon' by key leaders and influencers in the business – i.e., difficult to execute, right in principle but not in practice etc.
They heard people say that dynamic pricing only works for airlines and would never work in this business…
They observed their sales, supply, operations and finance team's insecurity surface as they began to change the most basic of operations and price administration.
So leaders started to launch campaigns to their peers, teams and stakeholders in an attempt to re-brand alternative pricing approaches as "pricing transformation."
They also began to teach stakeholders and customers on how to think, feel and implement more sophisticated market strategies.
They re-framed their value relative to their customers key value drivers and better KPI's (not just volume targets).
Once the sales teams started to see the results of reconnecting with customers using pricing as a device for wealth creation across the value chain, more teams became interested in working together to achieve collective goals.
Very quickly, the mission for all teams was to find innovative ways to deliver more complex business outcomes.
As more businesses and stakeholders within these businesses started to engage in the "pricing transformation," resistance decreased.
Silos, turf wars and unhelpful patterns of thought diminished at the same rate as teams internalised better sales and pricing into their everyday thinking and routines.
Nowadays, value based pricing is a management mainstay in leading ASX and FT 500 businesses and algorithmic pricing and AI are the new frontiers for optimal price and revenue management practice.
It may sound like a straightforward marketing campaign, but for today's leaders a subtle rebranding of pricing projects as a 'set and forget' practice to a 'transformative learning' process has gained status across industries.
When you associate pricing with transformative learning, you introduce 3 crucial psychological and pricing devices:
psychological (changes in understanding of the self),
convictional (revision of belief systems),
and behavioural (changes in price practice and habits).
Taylor Wells observes some of the best leadership executives using some form of psychological intervention to identify and address a range of people and business problems, from team performance, change management, recruitment, to strategic planning and implementation.
People are your biggest asset and your biggest liability.
The cost of team underperformance for Australian businesses averages around $6 -7 billion dollars per year in lost productivity.
Taylor Wells can help you build high performance teams and culture
To learn how to move the business from cost plus to value based with the pain of resistance, and disruption, register to our monthly newsletter circular – for Taylor Wells talent network and members only.
Or Read our complementary blog Bad hires impact good teams.