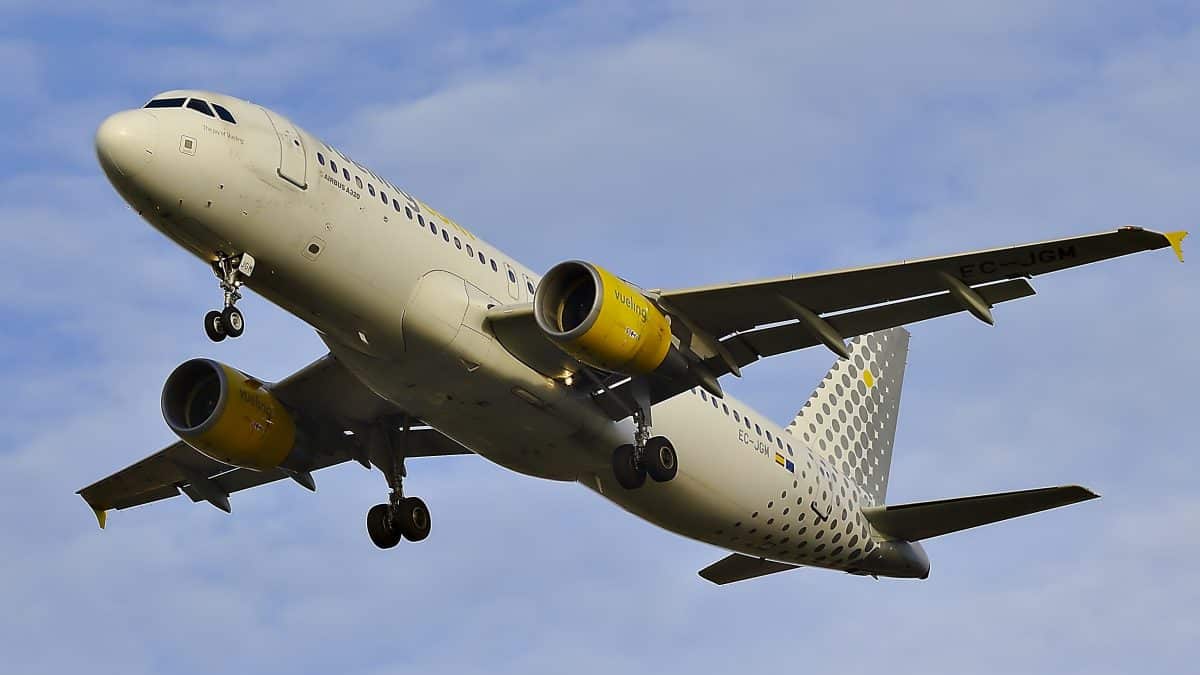 Pricing Strategies for Travel Agencies 🧳: Adapting Pricing to Digital World
How have pricing strategies for travel agencies responded to alternative online travel agencies and pricing offers? 
What is the new Flight Centre marketing strategy now consumers are buying their holidays and flights online rather than in-store? 
Are the Australian public really willing to pay for Flight Centre's flights and holidays when they can go online and get the same deal around about the same price or cheaper? 
Gone are the days when nearly every Australian went into their local travel agent to buy all their flights and holidays. People just don't buy holidays and flights like they used to: The average Australian automatically goes online to book their flights and holidays. Many people want to avoid the awkward interactions with a travel agent altogether – and don't see improvements in customer experience as a value add.  
Research
According to Roy Morgan Research, for example, c.9.3% of Australians (aged 14 and above) – that took a minimum of one holiday in a 1 year period – booked their flight from Booking.com. 9% of them booked from Flight Centre. The newcomer, Airbnb, has about 4.5% of the bookings.
In 2016 Bookings.com took the top spot from Flight Centre: Who, in 2004, was by far the most popular agent (9.4%), ahead of Booking.com (5.8%) and Wotif.com (5.2%). 
From 2014 to 2019, the average industry growth for booking flights online was 21.7% – with end-user penetration at 28.7% in 2019. A growth rate expected to continue rapidly, hitting 31.0% by 2023.
In terms of the dollar value of online booking and travel, the average revenue per user (ARPU) amounts to US$1,239.31. Revenue is expected to show an annual growth rate (CAGR 2019-2023) of 4.7%, resulting in a market volume of US$10,719m by 2023.
A Look into Digital Pricing
In this article, we will look at how pricing strategies for travel agencies have changed in response to aggressive online pricing and digital travel alternatives. We'll also discuss recent pricing and business challenges faced by Thomas Cook – the UK equivalent of Flight Centre – asking will Flight Centre face the same fate? Then we'll close by taking a look at how Flight Centre marketing has changed amidst a rapidly changing Australian marketplace – offering some tips and checklist along the way on how travel agencies can improve their pricing strategies for travel agencies in an increasingly digital and challenging market.
Case study: Will Flight Centre Face The Same Fate A Thomas Cook
In the first quarter of 2019, things looked shaky for Thomas Cook travel agency: They attempted to sell the majority of their stock to China's Fosun in an attempt to ensure its majority stakeholders remained solvent. But this was not enough. The banks soon demanded an additional $250 million to pay its prior debts.
After months of negotiations, the deal collapsed with Forsun; and Thomas Cook travel agency went into liquidation in September of this year. Thousands of Thomas Cook customers were left stranded abroad. 
Thomas Cook was over. And the everyday, British public who had trusted Thomas Cook for over 150 years were left stranded; overseas without even a return ticket to get them back home. 
Many reasons were given for Thomas Cooks' collapse citing: Brexit, weather conditions and political unrest in holiday countries. But really the sudden collapse was the consequence of being "an analogue business model in a digital world". Much of Thomas Cook's value was in its brand, reputation, and the loyalty of its customer base. But even this was not enough.
It didn't 'go digital' when it had the chance. Passengers today rely on a wide range of digital platforms available to book their flight travels. Most customers feel that they don't need personal assistance in booking their holidays. No amount of push promotions and discounts could maintain Thomas Cook operations for even just 1 more day. 
A sneak peek into Flight Centre marketing plans for 2020
Does this mass migration to online travel ticketing spell disaster for travel agencies like Flights Centre? 
Brick-and-mortar travel agents like Flight Centre have been heavily impacted by the rise of online-only operators. The whole travel industry has been shaken. The majority of traditional travel agents have found it very difficult to adapt quickly enough to the digital age. Many don't have a robust marketing plan. A growing number are finding their pricing and promotions are quickly losing their influence with their customers  – no matter how hard they pull the promotional lever.
Taylor Wells advisory strongly believe that Flight Centre can give their customers what they need and transform and adapt their business and pricing to the digital era. Despite being a 'traditional' travel agent for most of its history. We see great signs of them transitioning their Flight centre marketing strategy to digital; delivering, in turn, innovative pricing strategies for travel agencies

Listed below are some of the ways Flight Centre marketing is address and monetising their offer:
New offers: Flight Centre Travel Group are continually revising their packages, pricing, ticketing and marketing to adapt to changing trends. The ultimate goal is to increase turnover both in-store and online. Their objective is to improve margin for retail consultants and increase customer acquisition. Which means staying relevant to their customers and communicating the need for change across the organisation – including their subsidiaries around the world.
Branding: With its new logo designs, the old slogan "Lowest Airfare Guarantee" was removed from the Flight Centre advertisement, believing that travellers are no longer price-driven but on face value willing to pay for: loyalty and trust. The constant challenge for the company is to persuade people to buy from Flight Centre using data-driven insights. To accomplish this, the pricing team needs to fully understand customer wants, needs and data.
New pricing strategy: Moving to a value-based strategy is now essential for Flight Centre to stay ahead or even exist in the next 5 years. (Read Flight Centre's pricing strategy below for more detail)
Social media: All Flight Centre's departments aligned themselves to their new Flight Centre marketing plan. They are looking to cover all social media platforms and mediums. From search engines, social media blogs to the traditional print and broadcast venues. 
New technology: Flight Centre are very keen to explore and invest in new tech innovations at the moment. Their MO is to attract more customers and keep them engaged. They have looked at innovations like voice-activation within their digital agency. And are introducing virtual reality to their customer booths. They want to improve customers experience using VR accessories.
Flight Centre's Pricing Strategy
Flight Centre's pricing strategy is a combination of dynamic and value-based pricing. They use pricing algorithm python to monitor the fluctuations in the world airfare prices and scheduling. They also use INFARE airfare data to increase the efficiency and accuracy of pricing decisions – i.e., to avoid the likelihood of overcharging or undercharging for their flights and holidays. 
Flight Centre uses 'Airfare data program.' This system is one of the most comprehensive sources of airfare prices in the world. The database tracks the fluctuations of the world airfare prices in real-time together with its partner software: Retailers Price Position Suite for Air Cube. This pricing software adjusts prices within set parameters agreed by the Flight Centre pricing team and executive team.
New Pricing Team
The business has recently installed a new pricing team to drive pricing strategies and systems. Hence, the newly installed pricing team at Flight Centre use the Airfare system to price airfares against several price indexes; giving them a lead in a highly competitive retail travel space. 
Thanks to the outputs of Infare, Flight Centre's new pricing manager has the ability to find and capture new pricing and revenue opportunities. With in-fare data at hand, the pricing manager is able to get a bird's eye view of their own published fares' place alongside their reference competitors and other airlines' fares.
A good indication that Flight Centre is adopting a more value-based pricing strategy is derived from their new offer configurations and promotions deals. They have spent a good deal of time and investment surveying and understanding what their customers really value about their business. They have then used this feedback to create travel packages like interest-free holidays and Flight Centre price-drop protection. 
Their 'Price-drop protection' initiative, for instance, is a great way to maintain their trusted status with their customers. Their customers' feedback indicated that Flight Centre customers hated feeling ripped off. In response, Flight Centre put together 'Price-drop protection' which essentially states that; if their customer finds out that the price of the ticket they've bought from them suddenly drops. They'll repay them the difference once their plane has departed.  
Key indicators of failing pricing strategies for travel agencies: 
If you are a travel agency feeling the pressure of change, and your business is losing revenue; it may be an indication that it's time to revisit your pricing strategy. 
Below listed are some cues that your pricing may not be where it should be: 
The company is an intermediary agency. The service can be digitised. And the company relies heavily on brick and mortar offices to do business (i.e., high CAPEX requirement).
Your customers prefer to use a digital platform instead of personal service – i.e., they'd rather do the booking in the comfort of their own homes rather than face the hassle of going into the travel office.
You are losing direct access to your customers because of a digital platform. As a result, technology has doomed the physical aspect of a business. No one wants the personal touch of buying tickets. Instead, the computer screen is their main connection to flights and holidays.
You sell more commoditised products (i.e., common flights and destinations) than personalised, niche tours for target segments.
You're too late to join the digital platform revolution. Consequently,  your references competitors have the lead position online. 
You don't have enough resources to transform your business or adapt your pricing for online. To clarify, it takes considerable resources and time to completely transform into the digital realm. The need for IT hardware, expertise and software is enough to eat a big hole in your revenues.
Implications
Strategy:

With every strategic shift you make, there'll be some risks associated. In reality, customers do not know what they really want until it's right there. Innovation means getting close to customers and reading what they want before they even realise it. Can Flight Centre do this in time – or has the boat sailed? 
Customers:

Customers are the life-blood of Flight Centre: Showing their customers that they really care and understand their needs (and can anticipate what they want) would make their customers feel comfortable – and perhaps more loyal too. 
Value:

To be more responsive, Flight Centre will need to adjust their pricing to the market. Will Flight Centre commit to being a customer-led strategy for the mid to long term or will they buckle under the pressure of transformation. A value-based strategy will translate into significant profit dollars for the business? However, it is by no means an easy solution to pull off.  
Digital:

It is essential while Flight Centre still have the resources to invest in a world-class pricing team. As a result, they need the expertise to drive their online retail pricing strategy. It would be a shame to see an Australian institution like Flight Centre suffer the same fate as Thomas Cook. 
Conclusion
Flight Centre marketing and business leaders' aim is to fully understand customer wants, needs and data. Therefore, plan a value-based strategy to address those concerns.
Pricing strategies for travel agencies are becoming more customer-focused than ever before: Flight Centre are focusing on understanding how their customers perceive their prices and what they really value. They have invested in an automated dynamic pricing system. In effect, they are listening closely to customer feedback to devise a more updated versioning strategy and price promotions.
The travel business is in flux at the moment. Nothing is certain. However, good work has been done to date.  Ensuring Flight Centre marketing is in sync with its franchise offices and customer base. 
If you would like more information on Flight Agency pricing, then download our free pricing guide or e-book now.
Or, feel free to call me on (2) 91994523
Alternatively, subscribe to Taylor Wells pricing channel now and get an update as soon as a new video is released.