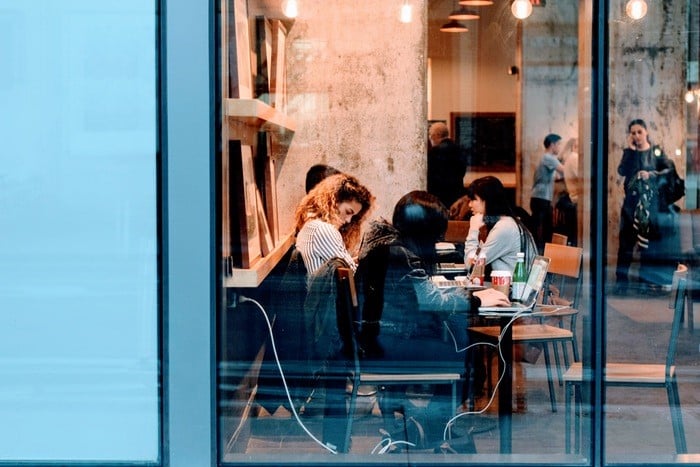 Pricing recruiters: How to Build a Perfect Pricing Team
Pricing recruiters: How to Build a Perfect Pricing Team – how hard can it be
Written by Joanna Wells, Author of TeamBuilder360 & Director of Taylor Wells – Experts At Building Perfect Pricing Teams
Recently, a finance manager of one of our customers asked me an interesting question: "Is it really that important to engage the organisation with pricing before we build our pricing team or couldn't I just get people in there and work it out from there with pricing recruiters?
To build a perfect pricing team you need 3 things: the right pricing strategy, key stakeholders aligned to the strategy, and the right mix of skills. For so many reasons only a handful of companies complete these steps before building their teams. It is far more common to see companies getting people into the roles and functions first and then working the rest out as they go along.
Neither approach is right or wrong, companies face many competing challenges. However, if your mission is to find cash quickly and effectively then there is not substitute for setting up your pricing team properly (and before hiring people you are not sure are going to be successful in high profile pricing and commercial roles and functions).
If you want significant EBIT results, visible behavioural change in the organisation and happy customers then it might be wise to do a little more planning in the early stages so that you have a cash generating commercial and pricing function helping you grow the business now and in the future. This article discusses how to build the perfect pricing team for maximum results. However, we will also explain how to build a perfect pricing team when you have limited budget for pricing recruiters, organisational support and strategy in our next article.
After analyzing the pricing capability of over 100 FT500, ASX 500 and Privately owned businesses in Australia; and the individual pricing competency of over 300 senior pricing and commercial executives, there are a few necessary steps to build a perfect pricing team along the journey to a value pricing culture. These steps include:
Senior management engagement
A clear understanding of the pricing situation now and where the organisation wants to be in 6- 18 months
Analysis of cross business unit performance
Awareness as to what a pricing function can do
Business re-organisation to enable the proposed pricing function i.e. reporting lines, controls, work with marketing etc
Estimation of Cost / Benefit analysis or Return on Investment (ROI) of a pricing team
Recruiting a team with the right mix of skills, capabilities, attitudes and potential.
Recruiting key personnel in correct order and enabling / empowering them throughout the organisation
Providing analytical support required for optimum benefit – i.e. data, IT etc
How high quality pricing recruiters would set about helping you reach your objectives
As you can see – this is a pretty long list of necessary steps. However, they can be done quickly and effectively with the right systems, frameworks and processes in place. None of them will happen by themselves, but they will generally flow from 1-9 as listed below.
Senior management engagement
Creating real change is not easy to a corporate structure and will require effort and drive from senior stakeholders, usually from the CEO and the leadership team. The major changes required need executive championing otherwise internal rivalry, laziness and the status quo ("this is how we do things") as well as protecting turf ("this is a marketing role") will stifle any proposed changes.
Recognition of a weakness in corporate go to market approach
Is management commercially focused enough to realise a change is required or is even possible? Is sales a "black box" that is left to the sales team? Often finance only looks at the numbers and does not help drive market strategy. A rough awareness of pricing is needed. Often this can be a "lightbulb" moment.
Analysis of cross business unit failings
Who will perform the analysis needed? Will external consultants be required to analyse failings or can it be done in house? Can an under-performing team analyse itself and suggest improvements? Often strong voices can be found internally but have not been listened to. Senior management must enable someone to perform a thorough analysis.
Awareness to what a pricing function can do
Most consultants do not really understand what a pricing function can do as they have not worked in a commercial business. Pricing remains a niche area in Australia and has not made the cross over as yet that it has in the US and Germany.
I have seen thorough studies of sales departments that have not mentioned pricing in the conclusions, as the consultants are not aware of the power of pricing. A key element of success is engaging someone with pricing expertise and awareness to explain and interpret the potential available.
Business reorganisation to enable the proposed pricing function i.e. reporting lines, controls, work with marketing etc
Pricing is by its nature a multi-disciplinary function. It does not sit in finance, sales, marketing or strategy but requires input from all and buy in to be successful. Often reorganising reporting lines and business set up is required to create "space" for the pricing team. Issues will clearly arise as managers may not be happy with the proposed changes.
Estimation of Cost / Benefit analysis or Return on Investment (ROI) of a pricing team
Prior to scoping roles an estimate of the expected benefits available is required. Whether this is a margin enhancement strategy, a price optimisation to secure business or a refocus on key accounts, an understanding of pricing is required to estimate the benefits available.
Recruiting a team
For specialist roles, in house HR is often not capable of finding, training and supporting the hires as required. External agency recruiters also struggle in this regard.  Envisaging the team that is required and roles performed by different personnel will also require consideration and potentially specialist pricing recruiters.
Recruiting key personnel in correct order and enabling / empowering them throughout the organisation
To ensure new staff hit the ground running and do not get lost in the initial period, it is vital to place a number of key staff first. Additional staff can be added to the team once it has the required base.
Providing analytical support required for optimum benefit – i.e. data, IT etc
A pricing team will look at data in ways that it may not have been used before in a company. Industry studies show that pricing analysts can spend up to 60% of their time merely cleansing data to enable meaningful analysis.
Consideration should be given early in the process to the data requirements and capabilities of the organisation and attempts made to fill any gaps.
Ensuring that data capabilities grow prior to the team implementation will fast track benefits obtained.
Summary
Pricing professionals often bemoan the unwillingness of even major businesses to invest in strategic commercial and pricing teams that could deliver clear benefits to the corporation. However, there is an issue of putting the cart before the horse as a corporation has a journey to travel before implementing an optimum pricing team, just as a business has a journey to move from cost plus (or worse) to true value based pricing. As can be seen from the brief key point list above, implementing a pricing function is a detailed and demanding process that requires multiple functions working together and assistance from pricing experts. However, every journey starts somewhere, and from my experience that is usually senior management engagement.
How to Build Pricing Teams is written by Joanna Wells, Author of TeamBuilder360 & Director of Taylor Wells – Pricing Recruiters and Experts At Building Perfect Pricing Teams
Joanna Wells
Director
BA/ MA Psych. CANTAB, Msc Org. Psych, Dip.Couns Psych
TeamBuilder360
From losing good staff, changing the businesses' commodity mindset, dealing with procurement, making sense of complex pricing arrangements and managing talent and skills gaps, you face many challenges daily. The pressure of business, work and everyday life is unprecedented. It is now more difficult than ever to choose the right path for the business.
The right pricing recruiters and commercial teams can help you generate low risk, and sustainable revenue, margin and profit growth.
Leading companies like GE, DuPont and Caterpillar have all invested in their people and pricing. Over the past 10 years, they have improved their HR initiatives to build powerful and rare pricing teams to drive revenue, margin and profit growth.
TeamBuilder360 shows you how to build teams that work together to drive revenue, margin and profit growth using a teambuilder360 canvas and a wealth of real life examples. It also gives you advice and guidance on how to build a more productive and successful career in pricing without compromising on important career choices and goals.