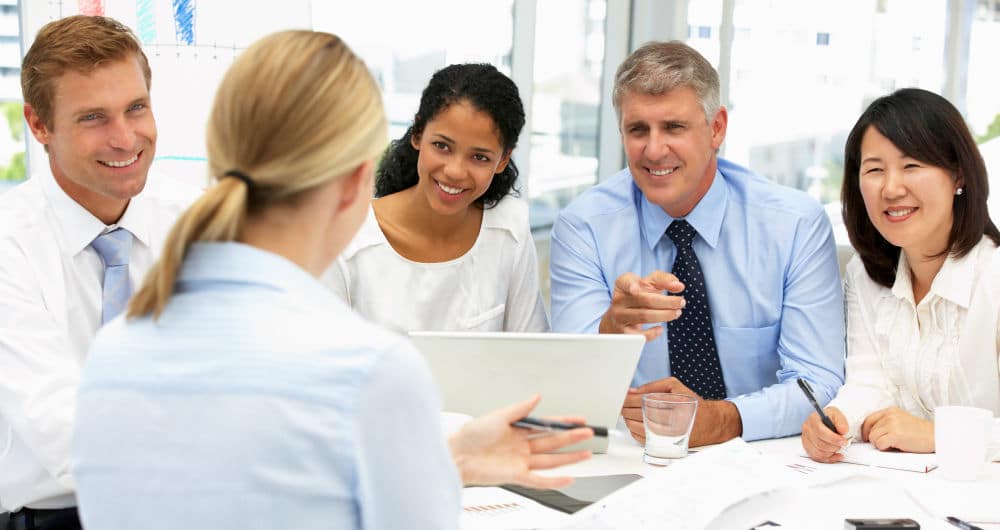 Pricing professionals: all you need to know about hiring pricing candidates
Pricing professionals:  One of the initial steps in our TeamBuilder360 process is to interview a wide and varied mix of price leadership and pricing professionals across all different industries, global regions, businesses and operational models.
My goal is to build and develop high functioning pricing teams for our clients and I do this by specialising in identification and evaluation of individual pricing policy, team work and culture.
I have interviewed hundreds of pricing and commercial executives and my mission is to identify high calibre pricing executives that can drive advanced pricing strategies, analytics and implementation program to yield more revenue and margin.
8 key points to remember when assessing pricing professionals
Over the past 7 years of building and developing pricing teams; and after evaluating over 400+ pricing and commercial executives using sophisticated people analytics and team development programs, here's what I have learned:
Knowledge about pricing and people (i.e., behavioural change and large scale pricing transformations) are pre-requisites to building high functioning pricing teams. We find HR business partners are the most effective HR professionals to partner with when building a pricing function because they have insight into the business problem and vision for the future.
#Specialist recruitment is not just about finding people off LinkedIn; it is about engaging, qualifying and caring about candidates and business requirements. Everyone needs to feel comfortable with the process and understand that a lot of prior thought, care and rigour has gone into selecting the right candidate for the right role.
LinkedIn is a great tool when you know what you are looking for. If you don't know what you are looking for it is a very confusing place. The role of pricing professionals means so many different things to so many executives and businesses. You need to combine your knowledge of pricing (i.e., as discussed in point 1) and think of LinkedIn as a tool, not the solution.
Specialist recruitment is focused on building positive candidate and client experiences. When candidates are engaged, this reflects well on brand image and retention. Candidates draw lasting judgements and inferences (good and bad) about a company's price management strategy, culture and value system from the price recruitment process. It's very difficult to convince a candidate that they are joining a 'great' company that really 'cares' about their people when the recruitment experience is long, drawn out and lacking any level of empathy and/or insight into pricing options and the candidate experience.
An interview in isolation is a fairly ineffective and risky method of identifying pricing talent and leadership potential. What someone 'says' they can do and what they actually can 'do' in the job can be two very different things. Some executives over-rate their individual pricing capability whereas others under-rate their skills. Some executives are competent theoreticians but not great practitioners or leaders. This is not always intentional and sometimes the rating score is pretty accurate. Some people know what they are good at and a lot of people struggle to understand their strengths. There also seems to a gender bias.
People surveys, pricing competency assessments and people analytics are vital to understanding individual and team strengths and areas for development. Without this you are really just making lots of assumptions about individual pricing professionals capability. Then, once you have the right mix of people on a team you need to design a pricing development program that will fill any gaps and accelerate and embed learning and form good team habits/norms.
Some pricing professionals know how to interview and are really good at selling themselves and putting on a show (e.g., these people tend to have had a mentor and/or experienced some formalised coaching and development program and/or have received third party objective feedback on their individual strengths and weaknesses and interview performance).
As a candidate, it can be difficult to be present and authentic at interviews. Authenticity however (albeit difficult to master) will eventually help you find the right job and help clients find the right candidate. Honesty and self-awareness is key to authenticity.
If you are not happy with the pricing professionals candidates you are attracting, it's probably time that you re-visit and adapt your recruitment strategy and/or values and competency frameworks.
If you do not like the role or your past interview performance, I recommend that you try the following interview techniques:
Being well prepared in advance of the interview (key to feeling comfortable and in control of your responses)
Knowing your facts and giving the listener practical and relate-able case study examples they can remember
Actively listening to the interviewer
Articulating and adapting your personal value proposition for the listener (just like you do for your customers and stakeholders)
Specialist firms can help guide and coach candidates and clients on the interview and recruitment process. For the client, asking the right questions and understanding what the right response sounds like is key to getting the most out of the interview experience. For a candidate, encouraging prior thought and preparation are key to interview success.
Most interviewers are driven by subconscious biases and preferences (as we all are). They tend to be looking for specific things. Some may not even ask the right questions to let you show you have these qualities and experience. It is important in this type of situation to get a good read on the interviewers, figuring out where their questions are coming from and addressing that rather than just generically selling yourself.
Recruitment is changing: executives need to more mindful of their thoughts, physical and emotional responses to certain questions. Recruitment needs to be engaging and rewarding. HR need to link financial performance with the people who produce them. This is a more complex topic, which I will go into more depth in my following article.
For more advice on specialist pricing recruitment and building high functioning pricing teams, please feel free to contact me on LinkedIn or call me on:  (+61) 2 91994523. There are a lot of free articles, tips and leadership insights and best practice case studies on our website for you to share and enjoy.
Check out our recent blog on implementing pricing policy or pricing manager job description.
See our blog on price marketing mix.