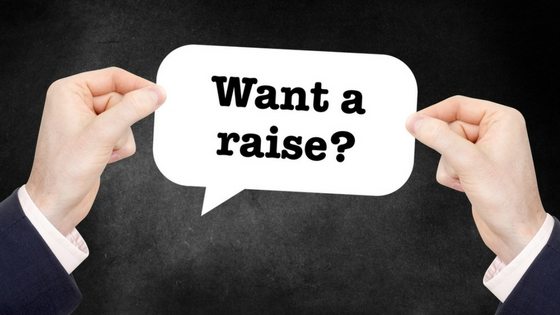 Pricing Manager Salary: 8 Ways To Avoid Working Harder For Less Money! 🥨
Pricing manager salary: A recent article describing the war on wages in Australia discusses how salary stagnation over the last several years has greatly impacted Australian workers in terms of their work, wealth, spending, stress levels and family life.
We were keen to explore if the war on wages has impacted pricing professionals as this article suggests…
Contrary to national wage trends in Australia, Taylor Wells talent advisory firm has placed VP level, Pricing Director, Head of Pricing roles across Australia – Sydney, Melbourne and Brisbane – over 2020/21 with salaries exceeding the average CFO salary indicator of $486,989.
Talented pricing leaders and professionals with Competence, Accountability, Care and Integrity will always get paid more than the market average because they deliver significant results that impact margins and net profitability. It is key to understand customer value.
This year we have seen pricing leaders in Australia receive packages larger than an average CFO package > $500K+
We also see a downward wage trend happening:
Finding that businesses paying their pricing teams (pricing manager salary) lower salaries tend to be the ones that have not been set up properly in the first place.
We observe that pricing professionals – pricing analysts and managers – with lower wages (or minimal increases to base salary) tend to be in pricing support functions versus pricing decision functions.
Frustrated pricing teams with minimal impact on decision making (i.e., support function) tend to get paid less than pricing teams that are central to key decision-making and who have executive-level sponsorship/support.
When pricing teams or professionals fail to generate more revenue and margin, even the best efforts to fix broken pricing processes and systems go unrecognised.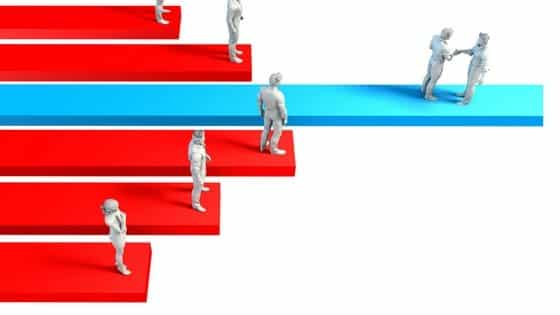 When pricing teams are involved in strategic decision making and get notable and consistent runs on the board, they get paid more.
Rewarding pricing decision teams
Businesses reward pricing decision teams because they fix big issues that improve organisational health and prosperity.
Decision support pricing teams tap into a higher frequency that requires skill, dedication, competency, dedication and teamwork.
Decision pricing teams do not get waylaid with minutia, politics point-scoring. Hence, they have one eye on the bigger game and keep their egos in check – they have a high-performance mindset.
People that channel higher frequency energy, are called high-performance individuals and teams: They can generate additional margin through informed and highly profitable price decision making no matter what the situation.
The difficulty comes, then, when the pricing team does not get the results expected from them because they do not have the remit, authority or right mix of skills, styles and capabilities on the team to drive profitability in the first place.
Not waiting for things to happen
High-performance individuals find it extremely difficult to work in pricing support functions. Therefore, it's in their DNA to achieve, get results and direct. They don't wait for things to happen to them.
Churn rates of high performing pricing teams and individuals in administrative businesses is around 23% and increasing.
Large traditional organisations have not quite learned how to handle high-performance teams or entrepreneurial thinkers for best results – they are still an oddity and exception to traditional businesses with an efficient, through-put mindset.
High-performance teams and entrepreneurial thinkers have not quite learned how to work in harmony with large, traditional businesses either – often battling to educate cost-plus businesses on the meaning and relevance of more sophisticated pricing approaches.
Both, however, could really benefit from joining forces simply to create an amazing diversity of thinking and experience.
---
>>>Read about: A pricing team job description
---
War on wages article – is it true?
Much of the article on the war on wages suggests that pricing manager salary stagnation is a result of economic and financial pressure, including our insatiable appetite for debt via overpriced housing, expensive car loans, luxury goods, etc.
Over the past ten years, Australian businesses and workers have experienced tough economic times:
Australian workers are used to coping with an onslaught of task each day.
We have become anesthetised to being constantly busy.
We have become used to working for minimal reward, recognition or increase to salaries, as the article war on wages graphically describes.
However, Taylor Wells also finds that the large range in salaries relates to variations in business performance and individual performance.
When businesses perform, they tend to pay more and/or offer bigger bonuses.
One of the most disappointing aspects of corporate life is to have an excellent year in which the broader business has performed poorly.
Typical advice states that it is best to be a star performer in a boom rather than in a downturn.
Now, however, individuals can't risk being so selective with their achievements. As a result,  large scale disruption across all industries, large businesses are shedding more staff.
Selective under-performance
Selective under-performance will just not cut it in today's business environment. Now, people are working hard just to keep their jobs – not just to get a bigger bonus.
Conversely, when an individual exceeds their targets, they receive a higher salary and offered bigger bonuses.
Strange as it may seem, there are a lot of pricing professionals out there who find it difficult to quantify and defend their value to the business.
A surprisingly high percentage of pricing professionals hate dealing with sensitive issues at work – one of which is pay-rise discussions. Thus, an underlying cause is related to personality and leadership.
Our research shows, for example, that many pricing professionals don't see it's their place, role or responsibility to take accountability for team performance – good and not so good.
Not taking accountability or even blaming others for team underperformance is an excellent defence mechanism.
Shifting accountability to someone else preserves our sense of self-esteem by avoiding awareness of your own flaws or failings.
Blame is a fundamental human cognitive bias or fundamental attribution error which does not pay.
Responsibility to help and coach other to be better
High-performance pricing teams and individuals take accountability (and all the pressure this involves) for the team and organisational performance. Naturally, they see it is their responsibility to help and coach other to be better. Therefore, they get paid more money for authentic leadership and competence.
At the same, it's not all down to individual performance either. It's time Australian organisations respond appropriately / ethically / fairly to evidence on wage stagnation in Australia. This means rewarding high performance when there is clear evidence of it.
Many businesses use outdated salary bands regardless of team or individual performance.
Many HR departments use outdated KPI indicators and frameworks even for commercial team leaders.
HR are often reluctant or hamstrung to go outside established parameters or policy. Sometimes, compliance to rules can stifle innovation and encourage a culture of 'coasting'.
We understand that it is difficult for pricing professionals to negotiate higher salaries after recruitment. If you find yourself in a salary trap or going through a recruitment process; you are a high performer with evidence of success. We have provided some pay rise salary tips below to help you re-instate your value to the business in the process.
8 tips for boosting your pricing manager salary
1. Be confident – have a well-structured pricing manager salary discussion with your boss – clearly demonstrate your value. This means understanding / believing that you are entitled to a salary review and to a promotion if two things have happened: you have earned these rewards and the business as a whole has performed.
2. Only deal with people who have authority – it is pointless negotiating a higher salary with someone who doesn't have the authority to make the deal during the negotiation.
3. Document and measure your goals, your team's goals and targets. Get line management agreement. Hence, apply metrics that make sense – i.e., align your goals with the overall direction the business is taking. No point doing things that the business perceives as irrelevant.
4. Make sure these targets are reasonable. If they are not, then discuss an outcome that you can live with.
5. Don't be embarrassed to challenge the pricing manager salary review. Therefore, don't just accept it when you know that there is scope for a better outcome. Give yourself room and time to prepare and pluck up the courage for a difficult discussion.
More Tips for boosting your pricing manager salary
6. Frame your achievements throughout the year. Maintain a diary of your achievements including examples where you have helped other team members or teams to sales/income success.
7. Management tend to be impressed by people who work through initial disappointment and who remain committed to a cause. You might not get what you want this year but if you play it the right way you can set yourself up for a better chance of success next year.
8. Bosses are human with human failings. Sometimes the boss is not always a mature or emotionally balanced individual. Some are just plain weird in how they react to reasonable requests. When this happens, you need to make a decision as to whether you stay or whether you're prepared to work your way through to the next level.
Conclusion
Talented pricing leaders and professionals with Competence, Accountability, Care and Integrity always get paid more than the market average. Because they deliver significant results that impact margins and net profitability.
Businesses paying a lower pricing manager salary tend to be the ones that have not set them up properly in the first place.
Bad bosses never get far as they think they'll get in the business. Promoted beyond their capabilities over the years. Eventually, their luck will run out.
Very few people show evidence, facts or examples to back up their requests. Thus, those that do demonstrate their value tend to get paid more money.
Conflict aversion does not pay. Moreover, demonstrate your value carefully, have difficult discussions and challenge calmly and respectfully.
Be accountable for individual and team performance.
Click here to access your free pdf guide on driving pricing strategy in your business.
---
〉〉〉 Contact Us for a FREE Consultation〉〉〉
---