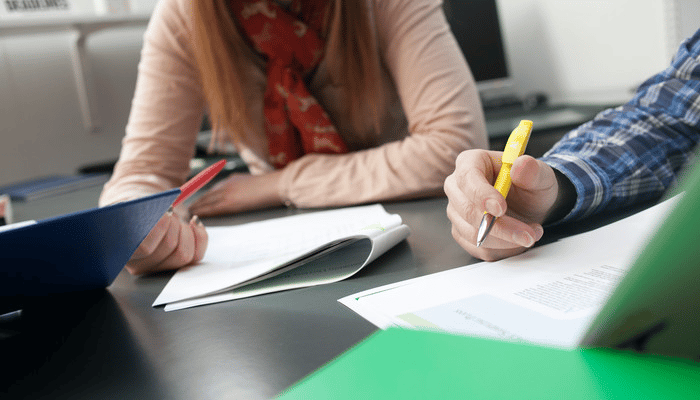 Pricing Insight: What Hiring Managers Should Know for Pricing Roles 👩‍💼
Understanding Pricing and Sharing Insight: What Hiring Managers Should Know When Recruiting for Pricing Roles
Written by Joanna Wells, Author of TeamBuilder360, & Director of Taylor Wells – Experts at building pricing teams
Pricing insight talent in Australia is in short supply. There just aren't enough people (especially for mid to senior positions) with expertise in B2B insight and commercial management. Very often, people have ended up with a business card or LinkedIn profile that says "pricing" but without the pre-requisite skills, testing, or certification to implement the right methods and strategies.
---
>Download Now: Free PDF How to Hire and Train Pricing All-Stars
---
People "in pricing" are often doing something else like accounting, sales ops, and marketing. That's until pricing-focused roles became more defined and specific. And in some cases, people are simply assigned to the task, as opposed to being a good fit for the role.
Dedicated pricing insight in methods, experience, and strategies are scarce. There aren't a lot of pricing professionals with careers in pricing management. Even if you found pricing managers with years of experience, they may have limited knowledge and skills to practice value-based pricing methods and strategies. Very few align their marketing, sales, and pricing insight architecture to customer value drivers.
It's a mistake to assume that all pricing managers have the same levels of knowledge and skills. Even today, the majority of pricing managers operate within a cost-plus pricing framework. This is often regardless of the commercial requirements or business model constraints at hand. It happens even though a cost-plus mentality is a major contributor to margin erosion.
Specialist recruitment, team composition, and pricing talent evaluation are the three integral elements to building a specialist pricing team. That's apart from avoiding bad hires in a marketplace with a number of skills and talent gaps. Many businesses, however, have little insight into the capabilities of pricing teams. Only a few measure individuals' pricing competencies, then tailor recruitment and training to fill skill gaps.
Why is this happening?
As the B2B business environment gets more complex, it can be hard to move people between roles. Decisions regarding promotions are too often subjective. Without proper analysis, aligning pricing skills to methods and strategies is simply guesswork.
Pricing management is a relatively misunderstood and under-defined function compared to sales, marketing, and finance functions. Sales and marketing management functions have at least 80+ years' development compared to the relatively new pricing function.
Say, you work in sales or marketing and people generally have a pretty similar reference point and understand what these jobs entail.  Let's say you work in pricing and commercial management and there will be a multitude of interpretations, definitions, and reference points – not to mention quizzical looks.
Pricing and commercial management is not a certified or regulated discipline in the same way as accountancy or actuary is. It does not require postgraduate, professional qualifications, or examinations across all key competencies to be certified as a pricing practitioner.
Yet, pricing teams are critical to business growth. They can manage millions of dollars of revenue at any one time. They can be central to leading and engaging teams to make better pricing decisions with the right methods and strategies. Teams rely on them to put commercial insight and pricing best practices back into the sales process to protect earnings.
Over the past 20 years, large companies in B2B across the USA, EU, and ANZ have made a consistent investment into recruitment, talent evaluation, and team development.  Large businesses like Caterpillar, DuPont, DOW Chemical, and Coca Cola have all developed a talent pipeline of pricing and commercial executives.
All of these businesses use talent evaluation and assessments to ensure employees are working in the right functions and roles. They all screen and vet candidate capability and entry to specialist pricing teams.
Each of these businesses has talent management programs for pricing and commercial teams. Caterpillar, for example, has made pricing insight a core strategic capability. Also, there are at least two pricing insight executives on their board of directors, stated in their Global Deal Business Model program.
Overcoming mismatches in the business by understanding pricing and sharing insight
1. Specialist recruitment
Recent research show 49% of professional and managerial appointments are unsuccessful. So, finding the right pricing team increases productivity across the organisation. Pricing management hires are critical to business growth, but they also come with a high degree of risk. Similarly, poor appointments can reduce morale and increase attrition across previously high-performing teams.
Great pricing managers drive performance in creating methods and strategies. So, to improve the quality of hiring pricing specialist roles, candidates should showcase their unique value proposition beyond CVs and past experiences. To do that, you need to maximise the recruitment process by engaging candidates with your commercial requirements and business culture. This gives you confidence that you are investing the right amount of resources in the right person and role.
2. Good team composition
In fast-changing environments, a number of mismatches are likely to occur in the business. How you make up a team and mobilise talent will help you identify risks and opportunities. Additionally, honest conversations with some team members may be required to find a place where skills are a better fit.
 3. Correct positioning
A lack of buy-in and support can often reduce the perceived value of the pricing team in the business. When this happens, the pricing team becomes an administrative reporting function, not the revenue-generating machine it ought to be.
4. Targeted pricing coaching
A bad hire will eventually impact net profitability, disrupt the sales team and affect team morale. When teams lack pricing skills, methods, and strategies, they struggle to gain respect and momentum in the business and with customers.
5. Pricing governance methods and strategies
If people automatically reject price changes or recommendations, it is generally because there is a lack of trust and confidence in current pricing governance. That can come from pricing strategy and/or the sales team's ability to implement methods and strategies, or roles. It may also root from price management misalignment, politics, silos or turf war (as described by Patrick Lencioni).
6. Trust & accountability
A causal driver for compliance or resistance to pricing generally comes down to trust. With limited trust in team strategy, capability, and pricing system, it is difficult to cultivate accountability for pricing decisions and performance.
Interviews and assessment can be the trickiest part when hiring for pricing and sales team roles. This is because most pricing managers are not skilled interviewers and tend to focus on behaviour, work samples, and experiences only. They overlook the opportunities to explore competencies, attributes, core skills, and traits.
So as a hiring manager recruiting for pricing roles, you must ask:
1. What makes a great pricing team? 
2. Are you hiring for talent or personality? 
3. What are the interview methods used to find that the best and most suitable candidates?
Pricing teams are the asset of companies as they drive value and revenue. Often, staff members are evaluated based on profits per employee in pricing and sales team roles. So, it's important to set analytical expectations for current goals and future performance.
Pricing roles may also cross-function with product engineers and evaluators. This helps them decide on the best pricing methods and strategies as they become aware of product quality. In addition, their role often includes reviewing customer feedback. For example, this can help them be knowledgeable when to set sales and clearance prices with proper timing.
In a research done by Deloitte, companies saw a positive financial impact by investing in employee program interventions. Since pricing is a constantly evolving field, pricing teams who work with sales team roles must be quick to identify revenue opportunities as market trends and customer behaviour change.
---
〉〉〉 Get Your FREE Pricing Audit  〉〉〉
---
When hiring for pricing roles, be aware that:
Pricing roles shouldn't be mistaken for accountant positions or finance management roles.
They're not simply a data management or operational role. It's more than creating or browsing through numbers-driven spreadsheets.
They need to be strategic in their problem-solving skills and know the best ways to use pricing software and tools.
Pricing staff must know how to interpret data and information that will help make informed decisions in price leadership.
Their role is cross-functioning with the marketing and sales team roles in setting prices for products/services.
Hiring the wrong people can cost a company at double the rate of the pricing role's salary. That even goes up to 5 times especially if it's a senior pricing role. Eventually, a bad hiring process will lead organisations to make poor decisions or lack thereof, if left unacknowledged.
Taylor Wells Pricing Insight: What Hiring Managers Ought to Know Before Recruiting Pricing Positions is written by Joanna Wells, Author of TeamBuilder360, and Director of Taylor Wells – Experts at building pricing teams.
Taylor Wells is a specialist advisory firm that has developed a search, evaluation, and recruitment process in the field of pricing, commercial, analytics, methods and strategies. We started our business after identifying weaknesses in the traditional agency recruitment model. Since then, our purpose is to support management and HR to eliminate the risk of a bad hire. We also provide workshops and diagnostics to ensure pricing and commercial teams are deeply engaged with the sales and marketing teams. Apart from that, we've developed our own digital platform to evaluate talent while partnering with subject matter experts to help us operate efficiently.
Joanna Wells
Director of Taylor Wells
BA/ MA Psych. CANTAB, Msc Org. Psych, Dip.Couns Psych
---
For a comprehensive view on maximizing growth in your company,
Download a complimentary whitepaper on How To Hire and Train an All-Star Pricing Team!
Are you a business in need of help to align your pricing strategy, people and operations to deliver an immediate impact on profit?
If so, please call (+61) 2 9000 1115.
You can also email us at team@taylorwells.com.au if you have any further questions.
Make your pricing world class!