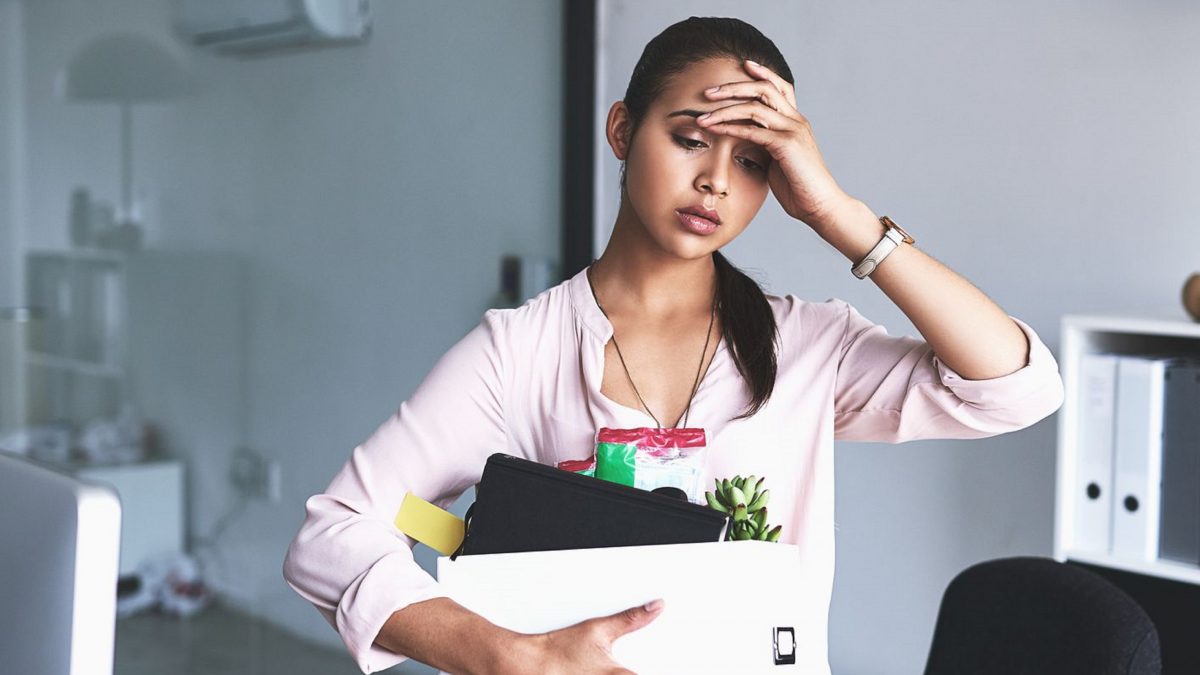 How Global Pandemic Covid-19 Changed Pricing Director Job Descriptions Overnight 🔥
Pricing director job descriptions will change amidst the global pandemics like COVID-19. As well as other senior pricing jobs and roles. Do pandemics entail laying off pricing staff and teams? How should pricing professionals navigate their careers in times of crisis? What are senior pricing managers doing differently as a result of the crisis? 
We have seen definite changes in many pricing director job descriptions and activities over the recent weeks. With major B2B pricing tenders halted and ongoing price increases for shelf food, health items and 'essential' items working pricing priorities. Now, regardless of the industry in which we work, we are all primed and expecting increasing uncertainty and changes to our teams and to our pricing director job descriptions. 
Many commercial executives, however, are reluctant to admit that the company is facing turbulent times. Chief executives, in particular, do not want to scare employees or disrupt business as usual operations any more than they have been already. But where does this leave your pricing role? Will your position be safe in the coming months? And what impact will global disruption have on your work and pricing director job descriptions?
The assumption many executives have made since the COVID-19 outbreak is that employees will worry less if they just keep their cards close to their chest. But in reality, nothing could be further from the truth.
Instead of forcing employees to second-guess what might be in store for them, Taylor Wells advisory strongly believes that in times of crisis it is imperative to be absolutely crystal clear with your pricing department about their changing role and the financial health of the business.
So let's turn now to see some of the significant market-led pricing activities you'll now be prioritising as a result of global restrictions.
9 recent changes to pricing director job descriptions resulting from the COVID-19 crisis
1.Demand for online pricing skills
The coronavirus pandemic has drastically changed the Australian hiring landscape. Not only are there significantly fewer companies hiring pricing director jobs since the outbreak, but the ones that are hiring are also now focusing on building pricing director job descriptions that improve online pricing strategies, systems and analytics.
A huge number of people are working from home since the lockdown. And global populations are making their daily grocery online. Millions of retail and B2B purchases are being made online to abide by social distancing practices.
In response, many Australian businesses are now creating pricing director job descriptions which emphasise online pricing experience and skills. This is to align to the marked and sudden change in global consumer consumption and channel strategy.
Businesses without essential pricing talent and technical knowledge will suffer both during and even long after the crisis is over. It is expected that most pricing director job descriptions will continue to emphasise essential pricing skills. Especially in the area of online pricing strategy, subscription model design, value-based price setting and big data skills.
2. Decentralised price decision-making authority on pricing director job descriptions
As more pricing teams work from home, senior pricing managers and pricing director job descriptions are emphasising superior strategic price planning and decision making skills. Many pricing director job descriptions will be looking for price experts that can make unilateral pricing decisions and challenging judgement calls on their own. Remote working, mass lay-offs and social distancing rules have disrupted standard business operations and many decision-making processes are now defunct.
Key changes to business planning have occurred most notably in discount sign off procedures and B2B tenders processes. Uninformed decision making is impacting bottom-line profitability hard. Commercial activities have either ground to a halt or become increasingly chaotic, as commercial teams rely on discounts to secure and win precious sales in very uncertain times.
Other essential tasks to drive business planning and cost down initiatives will include:
product rationalisation
product life cycle reviews
customer lifetime management
trade spend funding reinvestment
3. Customer-focused pricing & partnership
A huge number of Australian businesses are fighting to survive as a result of the level 3 lockdown restrictions. Australian businesses are struggling through the corona-virus outbreak. Many need a reprieve and can't pay their bills. New pricing director job descriptions are being designed to explore new or 'special' pricing and revenue models for their customer base.
The key responsibility for the more socially conscious businesses is to help customers stay solvent with some welcome financial packages and pricing. The government has also issued a relief package aimed at small businesses and residential customers.
The country is hoping that businesses take a compassionate position rather than price gouging during times of need. There have been mixed responses from businesses which will be reflected in new pricing director job descriptions from now on.
Australian energy providers, for instance, have said that they will scrap some firms' power bills for months. Expect new pricing job descriptions to emphasise new payment schedules and special pricing arrangements to help their customer base during these tough times.
4. Price rises & gouging
Price gouging during the coronavirus crisis has been rampant in some industries since the outbreak. It seems a substantial change in pricing director job descriptions has been increasing prices on essential items across big and small as well as online platforms. Even fuel pricing has experienced its biggest gap between the cheapest and most expensive provider in Sydney's history since the crisis.
Fresh fruit like bananas is selling at a high price for $4.90 per kilo. On the other hand, iceberg lettuce at Woolworths went as high as $5.50 while $10 at a Brisbane Foodworks. Even Aldi, the supermarket famous for offering the best prices, has sold truss tomatoes priced at $8.99 a kilogram and iceberg lettuce was just 90 cents lower than its competitors at $4.99.
Choice, the consumer advocacy group, slammed retailers for price gouging on essential items during the coronavirus crisis, declaring that it should be against the law to do so.
The Bernstein report that the short term boost in sales will likely benefit companies such as Campbell Soup, Conagra Brands in frozen, General Mills and Kellogg in cereal, Mondelez International and Kellogg in crackers, J.M. Smucker in peanut butter, jams and jellies, and Kraft Heinz in macaroni and cheese.
Many pricing director job descriptions have been focusing heavily on price rise strategies and implementation during the crisis. But overall, it is unlikely that these price rise activities will continue indefinitely. Because price gouging is really only a short term play; repeatedly shown to have limited to no impact on annual sales growth.
5. Restrictions on goods sold
For the first time since the Second World War, we have seen restrictions imposed on goods sold through supermarkets. Pricing director job descriptions are now reviewing price lists on an SKU level, changing in turn existing pack price architecture to reflect food restrictions.
Over the past few months, for example, Woolworths have oscillated between announcements of new restrictions, such as two-limit rule on almost all items, and easing restrictions. This is in a bid to stop panic buying during the coronavirus outbreak and regulate supply in peaks. The heightened restrictions came on the 13th of March when Coles' introduced a two-per-customer limit on items including pasta, flour, dry rice, paper towels, paper tissues and hand sanitisers.
Expect price architecture re-design in pack pricing, single item purchase and promotions to be a regular occurrence in daily pricing director duties from now on.
6. Excessive discounts and daily promotions
Discounts and promotions have been a very hot topic during this pandemic. Retailers are fighting to survive. Westfields, for example – a business known to be profitable – is now struggling financially because people are just not going to malls anymore.
Pricing director job descriptions are now heavily involved in tactical pricing – excessive 70%+ discounting on single line items and packs were common in the peak of the crisis. Now, 50% to 30% off sales and promos appear to be the new norm for weekly promotions and giveaways for both everyday purchases and non-routine purchases.
Wide-scale and excessive promotions in retail, grocery and B2B sales indicate that there's a huge urgency across the board to get pricing directors to lock in as much cashflow as possible before stores are either forced to 'hibernate' again (like Melbourne cafes, restaurants etc.) or become insolvent. It is likely, therefore, that many pricing teams and pricing director job descriptions will soon be mentioning price rise management skills. There will be doubtless plenty more businesses exploring price increases soon to recoup losses from months of excessive discounting and promotions.
Pricing director job descriptions are now heavily focused on short term tactics. Here are some tactics to maintain cash flow or even stay in the game:
Daily promotional pricing – there have been up to 80% discounts – particular in Australian fashion retailers – since COVID-19 and daily – rather than monthly – promotions across the board – FMCG, fashion, entertainments, tourism etc
Changes to price-setting processes to develop more dynamic online prices and discounts
Price repositioning – Potentially increasing prices for essential items (airline tickets, shelf grocery items, vitamins, masks, health and beauty) – and decreasing prices for non- essential items.
An example of the latter point is the demand for face masks and personal protection equipment, which is at an all-time high. Hospitals and also the private sectors are paying too much for these items. Some suppliers are hoarding these to sell at a high price.
Another example is the basic everyday necessities like toilet paper and alcohol. Due to panic-buying, all these items have become hard to come by. In effect, the hoarders are upping the price. Pricing directors job descriptions will have to deal with this spike in demand and supply constraint issues. Simply restricting food and health products does not seem to be working for the real hoarders out there.
7. New business & revenue opportunities – closing others down
COVID -19 has essentially accelerated the need for a fully functioning online pricing strategy and operations for both B2C and B2B businesses. In the next 2 – 3 years, the division between B2B and B2C will merge as leaders plan now to capture new growth opportunities. Including going direct to market with their own distribution or online portals.
Businesses are working out how to cut out freight costs, streamline distribution and enter new segments. Example, WooliesX – who is currently hiring a whole new pricing team to think about how they can create and capture value in a $1B online grocery service market for B2B businesses.
8. More admin and number crunching 
Another big change to pricing director job descriptions since the COVID-19 pandemic has been an increase in admin, systems and analytical tasks. It is likely that we'll see pricing director job description become more systems-oriented over the next few months as more supporting staff are laid off.
If you are a senior pricing professional, make sure you brush up your analytical skills. Because there will be an increasing demand for systems, analytical and even coding skills to improve online pricing operations.
9. Difficult team and talent management decisions
Ways of working (together and on our own) have changed dramatically since COVID-19 and subsequent lockdown restrictions. Pricing director job descriptions are now heavily focused on updating workflows. To ensure team productivity does not drop as teamwork remotely and self isolate.
On top of this, many of these new team management responsibilities involve important decisions to self-isolate; restricting business travel and recommending that certain employees reconsider personal travel; and even cancelling conferences, meetings and work events.
One of the most difficult new tasks in pricing director job descriptions, however, is the task of re-structuring the team. Even though lay-offs are difficult and often a guilt-ridden process. They can and should be handled well.
In many ways, a crisis time a good opportunity for pricing directors to think and reflect. Take a good look at what you and your pricing team are good and not so good at. In terms, of pricing, teamwork, communication and productivity.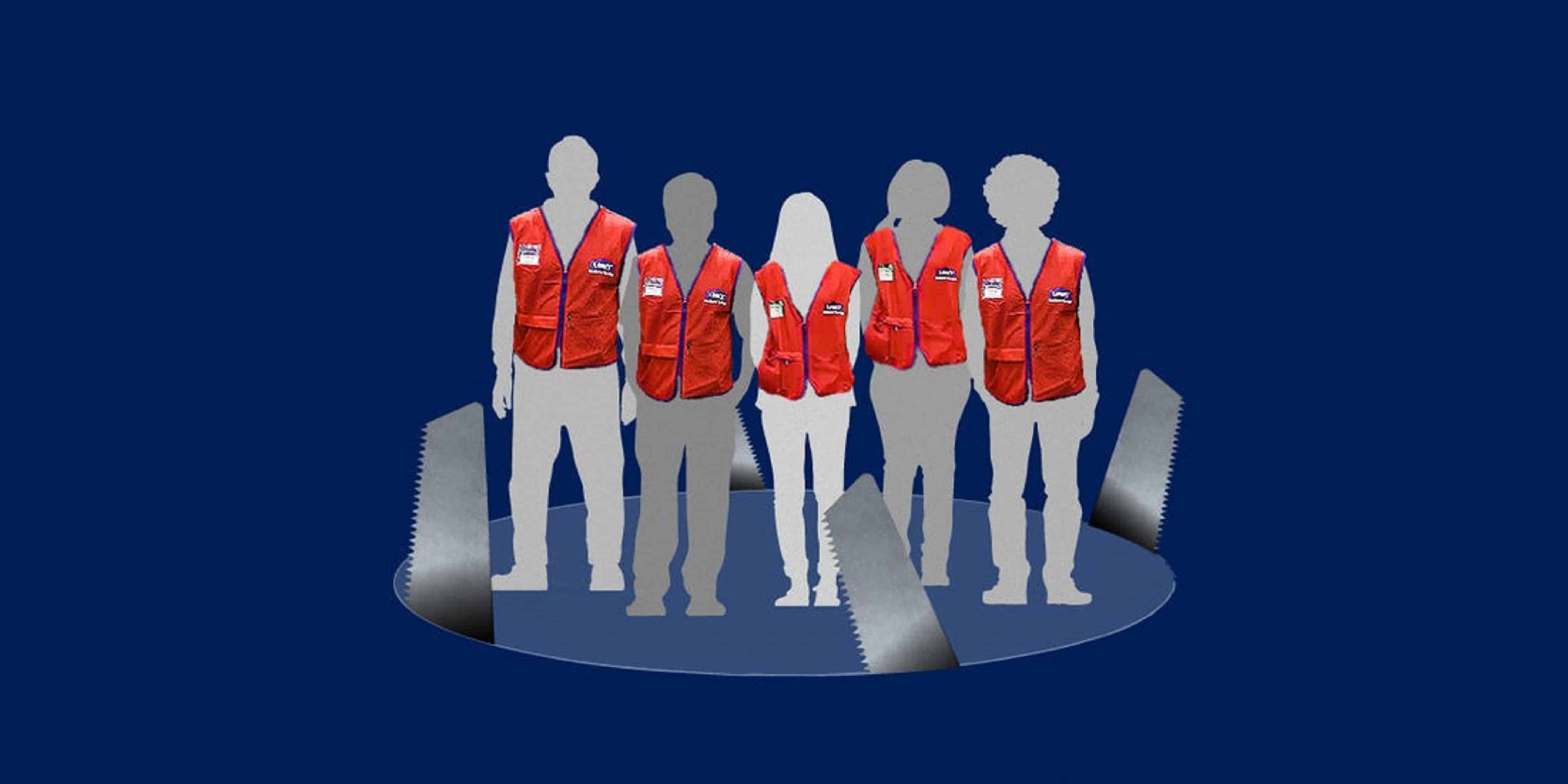 Explain the economic impacts of a pandemic
In times of crisis and panic, it's incredibly important as a senior pricing director to explain to your pricing team that you care and are thinking about what's best for them. You also need to explain clearly the economic impacts of this pandemic on their jobs and on the firm. 
In many pricing director job descriptions before the crisis, it was common to see a long list of technical pricing skills and requirements for pricing director roles. However, since the crisis, we expect to see softer skills emphasised. And this is a good thing because very often human elements are missing in most pricing job descriptions.
A key competency to reinforce during a crisis is 'leading with compassion'. Doing what's best for the most vulnerable members of your company. Trailblazing. Risk management. And doing what is right for the business and the community.
One common trap we all need to avoid during a crisis is only looking out for number one. This is a zero-sum game and it's always disappointing. We like to believe that individuals prefer to make sacrifices for the greater good. A crisis can prove this to be true. But the COVID-19 crisis has also shown us that people are selfish and businesses can get greedy. 
Going through a downturn and making tough decisions to keep your job is very hard. However, if you lead with compassion you will touch the lives of your employees and customers in an extraordinary way. You will come out of this potential slowdown stronger than ever before; enhancing the shared values of your staff and customers. And this is a legacy you can be proud of. 
Implications
The pandemic has completely re-written the Australian hiring and business landscape. Companies are now hiring pricing director job descriptions with skills that improve online pricing strategies, systems and analytics. They have also brought to light the need for new and improved price-setting processes and positions.
The Coronavirus (and our response to it) has also lead to huge losses in employment across the board. One of the most important tasks on a pricing director's job description then is explaining carefully what the economic impacts of this pandemic will be on the firm. Debating the role of pricing in times of crisis to get the best outcomes for the business and the community. 
The lockdown – initiated by the pandemic – has changed how we buy and do business. To respond to this;  businesses now require pricing director job descriptions with online pricing experience and skills to align the business to customer needs. Without them, you will not survive.
Conclusion
Downturns are not all bad news. Great companies and better pricing can be built during these times, too. Allowing disruptors and new entrants to thrive — and new categories to emerge – will help us all get through this crisis.
This unprecedented time in our history will shift business momentum in different directions. It's hard, uncertain and scary, but there is an enormous opportunity.
During a time of crisis, individuals overwhelmingly prefer to make sacrifices. But, if you lead with compassion you'll lift up the happiness of your employees and customers in an extraordinary way.
Come out of this potential slowdown stronger than ever before; enhancing the shared values of your staff and customers. Don't be the worse version of yourself. 
How you price has a massive impact on the broader community and economy.
Click here to download the whitepaper.
---
〉〉〉 Contact Us for a FREE Consultation〉〉〉
---