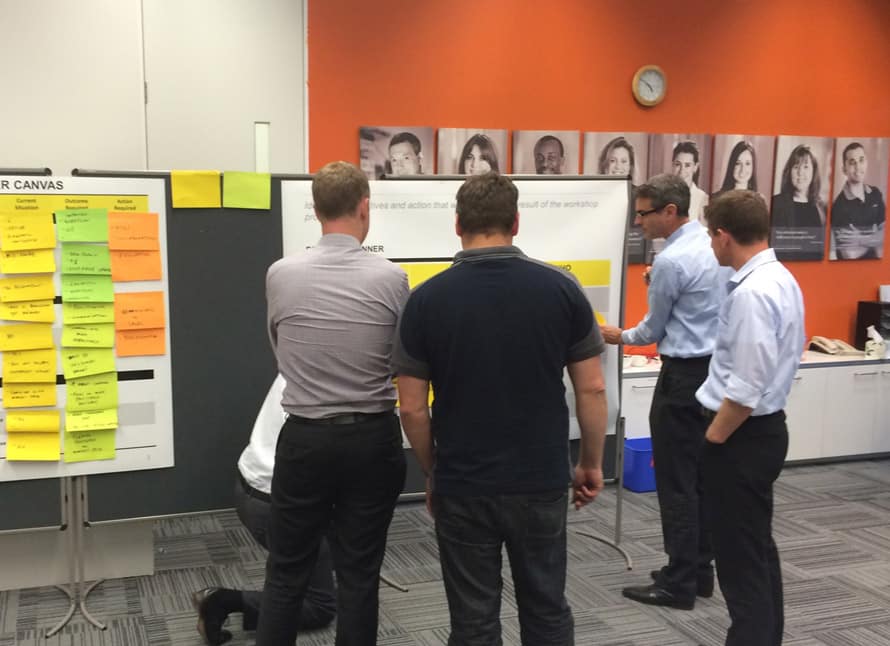 Pricing approaches: 7 things to avoid when setting up a new pricing function
Pricing approaches: 7 things to avoid when setting up a new pricing function
Written by Joanna Wells, author of TeamBuilder360 and director of Taylor Wells – a specialist advisory that has developed a specialist recruitment program for pricing approaches, commercial and sales pricing strategy management.
It happened to a CEO and his team this year…
This B2B industrial business based in Sydney was beginning to challenge how they thought about value, pricing approaches and selling after another loss making year. Forecasts were bleak. They were consistently missing budget. The board were asking a lot more questions about performance and how to get more shareholder return. The CEO and his team were tired. And, the situation was bringing up a number of people issues, including management misalignment:
This is how events unfolded …
"It's going to be another tough year, but not insurmountable," said the CEO to his executive management team. "We have capable, talented people and we just hired a new pricing manager to help us.  If we get focused and work together as we agreed in our planning sessions we will be able to hit budget and achieve growth targets."
The room fell silent as the executives in the room remembered back to the teambuilding week they had 6 months' prior.
The teambuilding week was called by the CEO to think about new ways they could increase their competitive advantage in light of a series of hard knocks and challenges. Their warehousing/storage and distribution models were under attack by disruptor online businesses and cheaper new entrants to the market. Procurement teams felt empowered to buy for themselves and were pulling their contracts apart until they were barely making any profit.
The salesforce was also feeling low and complaining that they were not being supported by the marketing team to win new business. It was common to find excessive discounts, free give-away items and price overrides in the system. And, the general belief in the business was that although they had achieved operational excellence, they were delivering a commodity and the prices they were charging were over inflated.
The executive team agreed in the meeting that the teambuilding week produced some good actions and takeaways. There were some good options to improve customer experience; and people were feeling a bit better about their tough situation. However, the team was still unclear about how exactly they could work together to achieve more profitable sales and implement different pricing strategies. They didn't have a common goal to work to and they were not sure which actions to prioritise. They were not working to a documented and agreed pricing approaches making framework. And, sales staff were raising questions about customer pricing arrangements that highlight that there was no clear pricing approaches strategy.
After the meeting finished, the Marketing GM, Matt and the Sales GM, Greg walked out of the room together reflecting on the meeting they just had. "I wonder how the new price management is going to work out," says Matt. "I'll be honest, Greg, I don't really understand why we need one or what they are supposed to do." Greg, the GM of Sales replied: "I think the pricing manager is going to help us price more competitively in the market, but I'm not exactly sure how….I know we have a lot of pricing admin to deal with each day; customer invoice issues, price file errors, manual entries, wrong product codes and credit notes are taking up a lot of our time these days. It would be great if the pricing manager that could help us with this."
"I am still not convinced a pricing manager can support us with anything that we can't do ourselves?" continued Matt, the GM of Marketing. "I'm also a bit concerned about how our teams are going to react too. Your sales teams are used to managing pricing approaches, how are they going to react if this is taken off them?"
The two GMs continued voicing their true concerns and fears of change (that were not uttered once during the leadership meeting). As they moved along the corridor, they finally reached the doorway to Matt's office.
As the GMs were finishing off their conversation, Greg's mind began drifting off to the million-and-one-tasks that he needed to get done that day. He felt a sudden tiredness descend upon him. He was dreading having to hear any more team and customer complaints.
Then, with a sudden jolt, Greg's attention came back to his conversation with Matt, as, half in jest and half in  truth Matt says: " Is it even possible to have a cohesive sales team anyway?! I thought this was an oxymoron!"
Greg didn't say anything for a few seconds, but felt frustration build up inside. Finally, he said, "All jokes aside, Matt, if my sales teams were able to get decent leads and help from your marketing team, I think there would be a much better relationship between sales and marketing to get the results we need. I just hope the pricing team will be able to give us the support we need."
Why is this happening in pricing approaches?
This B2B organisation was struggling to transition the business from a cost plus to value based culture because of operational silos and well-intentioned but ultimately dysfunctional team behaviours:
Operational silo structures were stifling creativity, collaboration and good decision making and cultivating a blame shifting culture
There was not enough understanding of value based pricing or pricing power of the business to move to a new pricing competency system
Teams were unsure of the CEO's vision for change and were not set clear goals and performance metrics to support teamwork
Teams were working against each other because trust had been lost
The new pricing manager was unwittingly in direct line of fire of a whole range of emotions and ongoing grievances
The pricing manager was hired even though the role had not been clearly defined and the role of pricing had not been clearly communicated across the business
The team did not know how to solve their own problems and improve performance and were reluctant to address areas conflict that were blocking progress.
Destroying the barriers that turn colleagues into rivals was crucial to rebuilding functional relations between the sales, marketing and pricing teams in this organisation.
As people automatically reference undertake online due diligence before engaging suppliers, traditional sales, pricing and marketing operational demarcations will become less effective in converting a customer upon 1st, 2nd or 3rd meeting.
Procurement functions within organisations are becoming more empowered to make important buying decisions on their own across a much wide range of categories of spend.
When products and supply chains become commoditised the difference comes to down to culture and engagement both internally and externally with customers. Focused, engaged and effective teams will be your number one competitive advantage and differentiator in a rapidly changing business landscape.
Teams that feel like they are part of, or being led by, something bigger or a greater purpose will work more effectively together to transition the business from cost plus to a value based culture. Getting the right people with the right skills and mindset on board will be the number one determinant of how effectively you can transform your pricing and selling capability.
CEOs and leadership teams that are either unaware and/or do not act fast enough to address management misalignment, skills gaps and operational team silos will eventually find themselves issues that affect morale, productivity and connection with customers. These factors almost always result in lowered profitability.
If you have any questions or would like to discuss, please feel free to contact me. Check out our recent blog on pricing software tools.
7 things to avoid when setting up a new pricing function was  written by Joanna Wells, author of TeamBuilder360 and director of Taylor Wells – a specialist advisory that has developed a specialist recruitment program for pricing, commercial and sales management.