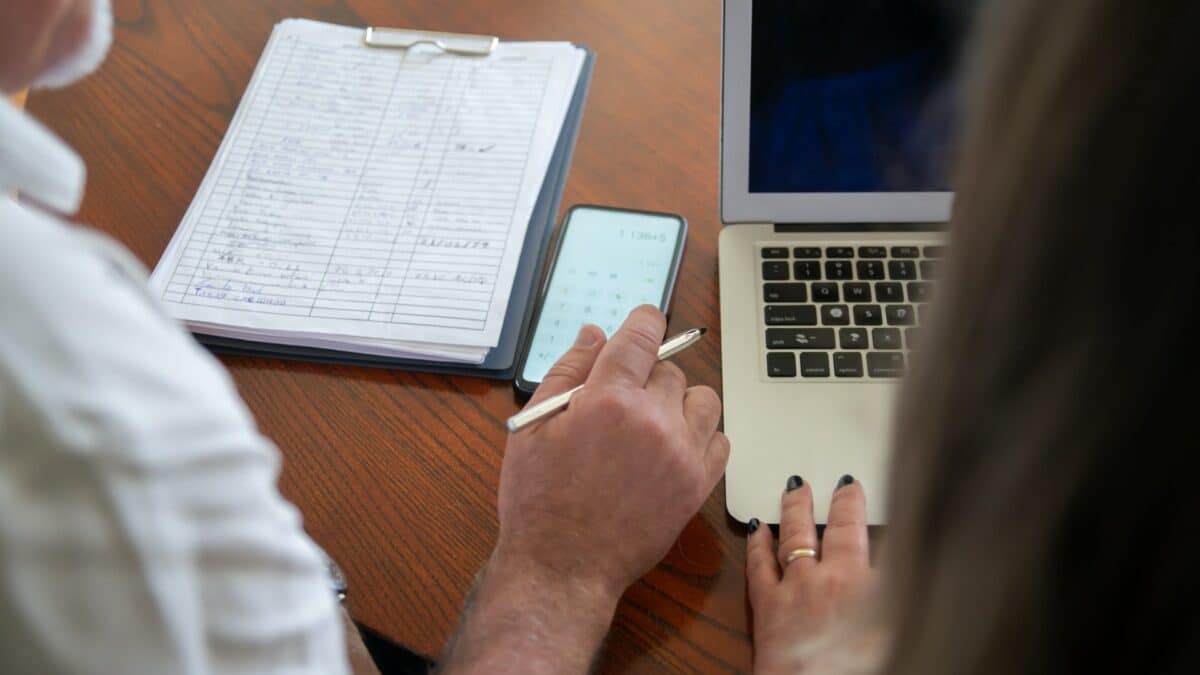 Pricing and Positioning Strategies For Service-Oriented Business 🗒️
Service businesses have inherently different structures and strategies than product-oriented ones. This may sound like a no-brainer, but it's important to consider the implications of these differences. Using strategies meant for the other type of business could have serious repercussions on your profitability and success. In this article, we'll be focusing primarily on the pricing and positioning strategies for services. This overview should give you a more comprehensive understanding of your type of business and what it needs to remain competitive and successful. 
Important Differences In Structure And Pricing and Positioning Strategies For Services
Service-oriented businesses in essence provide services to customers rather than a physical product. This typically involves some form of specialised expertise and a strong emphasis on customer service. Any physical product is usually supplementary to the service. For example, a financial service may include written reports. Legal services may include the cost of the paperwork. 
Service businesses require different strategies than product-oriented businesses for these very reasons. Pricing and positioning for services differ greatly since they can't be based on the cost of production. Marketing strategies will also look very different. 
The first thing you need to consider before delving into strategies is identifying what type of service business you fall under. 
What Type Of Service Are You In? 
There are hundreds of types of service businesses in the market today. To help you define which category your business falls under, you can evaluate how the service is rendered, and what you need to render the service. You may find that you need machinery and other equipment, or that your service is purely delivered through professional expertise. 
Though we won't cover everything, this is a general list of categories to help you find your position in the industry:
People-Oriented
As the name suggests, people-oriented services involve a direct exchange of skills or information from person to person. There are those who offer professional services, such as lawyers, management or financial consultants, or accountants. 
Then there are those who offer labour. Skilled services include appliance repair, plumbing, catering, and the like. Unskilled services can include janitorial services, security guards, even garden care. 
Equipment-Oriented
Equipment-oriented services include businesses that are entirely automated, like vending machines, and those semi-operated by workers, like theatres, taxi services, airlines, etc. Similar to people-oriented businesses, these can be further distinguished into unskilled and skilled operators.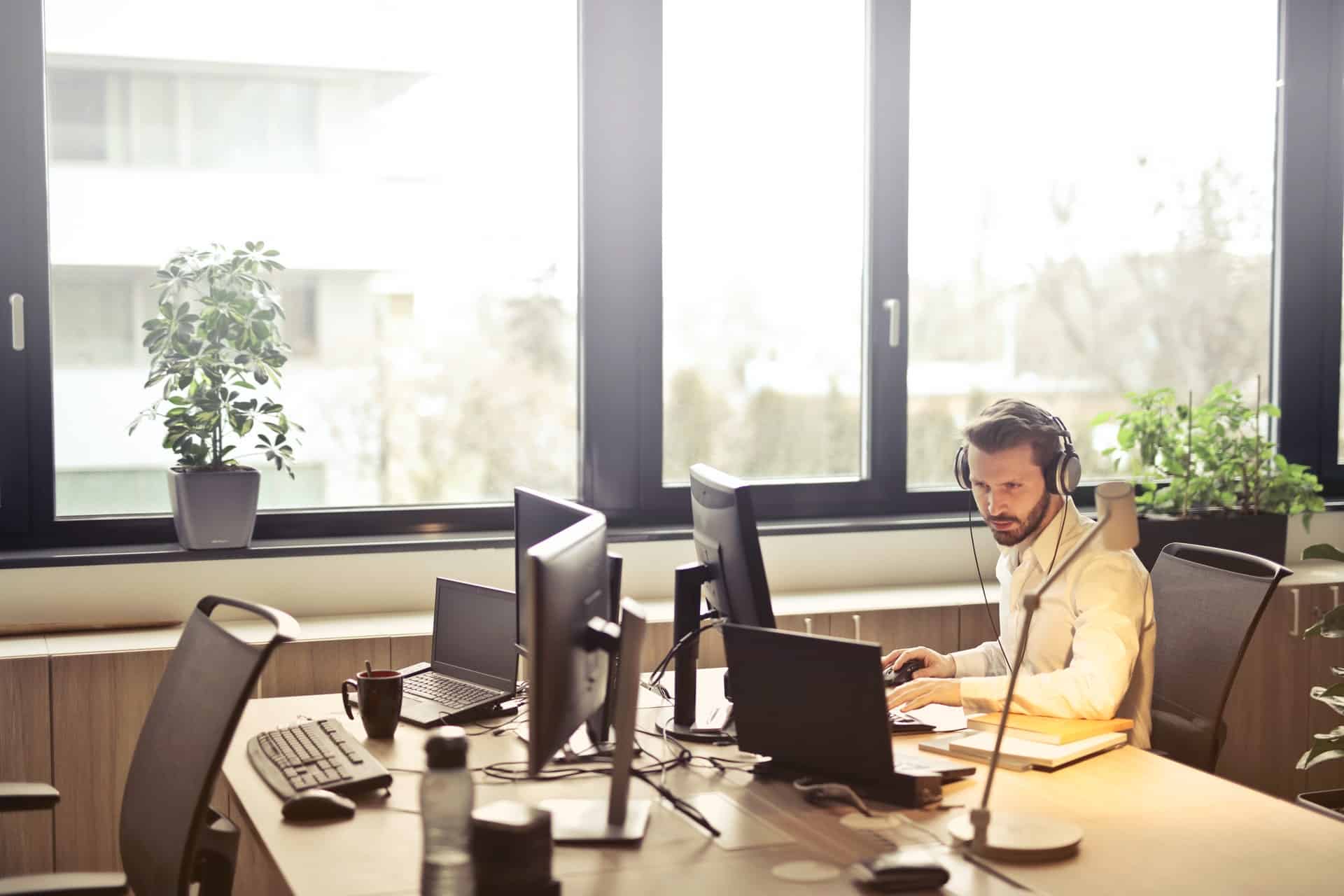 How Can We Remain Competitive?
Maintaining competitive advantages in service-oriented businesses is quite different from product-oriented businesses. It's crucial to know the following aspects in order to stay ahead of your competition:
Opportunities For Scale
Products have the benefit of a uniform method of production that can be uncoupled. Services are more often than not delivered by one unit of people, making it much harder to scale. Despite being harder, there are still opportunities for your service business to do so.
Depending on the business, you can still add more products to the business while keeping maintenance and labour costs low. It's much easier to scale up service businesses that are equipment-oriented. Some examples include bigger planes for airlines that allow nearly double the passenger capacity. 
People-based services businesses are more likely difficult to scale, but there are still options. Arguably the most accessible and successful way to scale up a people-oriented service business is to ramp up advertising. Using advertising well can make it an incredibly efficient competitive tool. 
Technology
Technology is a great way to gain a competitive edge over competitors. Equipment-oriented services can make use of proprietary technology, which is a technology unique to your system. This gives you an advantage over other companies that may not have the equipment to optimise their offering. 
People-oriented businesses can also benefit from technology. The use of big data, advanced analytics, and other programs can allow professional services to create products that automate simple repetitive tasks. This makes for a faster turnover and a higher success rate with clients. 
Differentiation
One similarity between product and service-oriented businesses is that differentiation can put you ahead of the game. Both businesses can stand out from the crowd with unique product or service offerings that no other competitor has. 
Pricing and Positioning Strategies For Services
Pricing and positioning strategies for services can often be trickier. This is because pricing is more often than not based on abstract definitions of value. Equipment-oriented services are a little easier to price, since – like products – you can factor in production costs and use it as a basis. 
For professional services, pricing is largely dependent on value. Likewise, value is subject to the perception of customers. Value-based pricing is one of the most common pricing strategies in this scenario. 
The way you position and market your service is essential in managing how your customers perceive the worth of your offering. Pricing needs to be on par with your branding. 
If you market yourself as a high-quality firm or business, yet your price is too low, customers can be wary of your legitimacy. If the price is too high, while setting your position too low, your customers will be turned off at your expensiveness. 
Pricing Teams
Hiring a competent pricing team can be a turning point for your business. Pricing teams can help you figure out exactly what price point your service should sit at. They also have valuable and specific expertise about pricing systems and psychological aspects you should consider – which your regular accountants may not have. 
Likewise, pricing teams can help you figure out how to manage and maximise your margins. As we have said previously, a service business can be hard to scale. Pricing teams can help you determine and navigate the right strategy for your business. 
Bottomline – Pricing and Positioning Strategies For Services
Service-oriented businesses have very different strategies that you must be aware of. This will help you break away from habits that may not be beneficial or relevant to your service offering. Likewise, it's important to determine the right pricing management strategies for your business in order to maximise your profits. Pricing teams can help you find the right price points for your service offering and help you make a name for your brand. 
Are you a business in need of help to align your pricing strategy, people and operations to deliver an immediate impact on profit?
If so, please call (+61) 2 9000 1115.
You can also email us at team@taylorwells.com.au if you have any further questions.
Make your pricing world class!