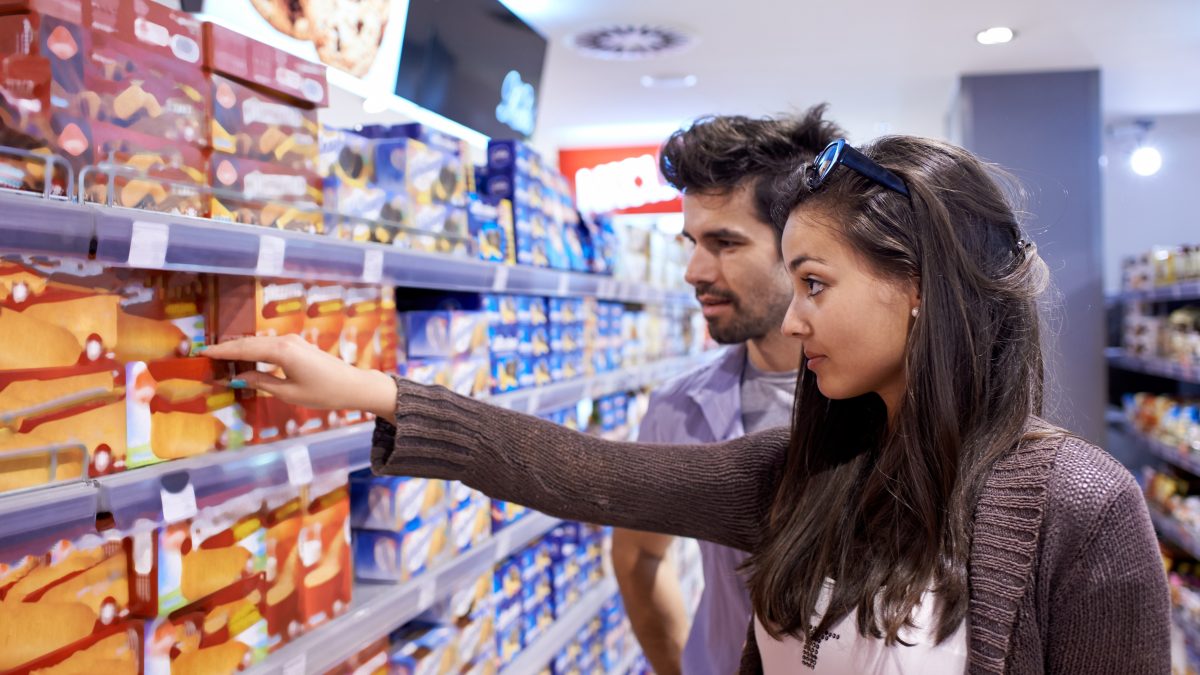 Price Trust: Why Australian Retailers are Losing Revenue? 💳
Price Trust: Why Australian Retailers are Losing Revenue?
Latest research by the Corporate Executive Board reveals Australian Retailers are losing hard-earned revenue due to a phenomenon called 'consumer confusion.'

With so many products to choose from; and offers and deals to tempt and entice, Australian shoppers are feeling overwhelmed and just darn confused by so many crazy retail pricing schemes, promos, offers and loyalty programmes. To the point now, that shoppers are taking much longer to buy product items, or choosing not to buy at all. A problem which sounds harmless enough, but in fact, a social malaise leading to ongoing profit leakage and increasing cashflow uncertainty for even the biggest Australian retailers.
Why is this happening…?
Well, sometimes, too much of a good thing is not a good thing at all. The ever increasing product variety and choice available to us is creating a phenomenon called 'consumer confusion.'  Which basically means that shoppers don't like it when they're presented with too many similar brands and products AND illogical variations in prices and promotions. What's more, they will:
Deliberate over their choices
Decide to price shop for a better deal
In short, you need to get shoppers in the mood to buy from you – you can't force them to buy with discounts they don't want or don't even appreciate. Shoppers want to feel happy, safe and content when they walk in your stores – not overwhelmed, confused and under attack. They want to feel like you've given them clear but better choices that meet their needs. They want to trust your pricing is fair.
When customers' trust you, they buy more and come back to buy more in the future.  Removing complexity from your pricing is a brilliant way to build trust in the price and remove customer confusion. 
Unfortunately, overly complex pricing (price trust) is rife in Australian retail. What's more, it's adding to consumer confusion: Starting from the recommended retail price (RRP) right through to promo plans, deep and sporadic discounting practices and outlandish claims of value for rock bottom prices.
One example was when Consumer Packaged Goods king (CPG) P&G cut back one-third of the soap and skincare products and twenty per cent of detergents and fabric care products. Product rationalisation here saw sales grow exponentially. What's more, customers found they had more time to look at the labels and make selections. CPG found the customers either bought more or at more profitable price points when the shopping experience more enjoyable or less confusing.
In simple terms, too much variation from the RRP makes shoppers feel too confused to buy from you.  They start to perceive the RRP as fake, made up and over-inflated to benefit the retailer or manufacturer, rather than them. Excessive discounting further compounds this. Shoppers start to pantry load and only buy when products are on promotion. What's more, low prices confuse them rather than the reason they want to buy from you in the first place which makes them stop exploring other product options.
Consumer confusion is a causal driver of excessive customer churn and disengagement.
Here's what customers hate about crazy retail product pricing schemes and strategies:
Choice overload. Consumers don't like it when a huge assortment of similar products are displayed. It makes deciding which product to buy extremely difficult.
Similarity. Consumers don't like it when two competing brands are so similar in appearance and category that they cannot tell which is which. People want to know which product is best for them within 3-6 seconds or else it confuses them and they move on to the next product.
No information. Nothing is more frustrating to shoppers and customers than a brand with no information on what it is used for. It takes too long for shoppers to decide whether to buy it or not.
Information overload. This is the opposite of no information. Customers don't like it when there's too much information on product labels. It makes the purchase decision more complex and more difficult to understand. You'll lose your money if customers get confused and won't buy your products.
Consistency failure. Customers don't like it when the sales pitch or advertising misrepresents the product in some way. It's disappointing for the customers if the product doesn't live up to there expectations or hype which makes them not wanting to but other products from you. This means you lose out on cross-selling opportunities and customer share-of-wallet.
Implications
Having a massive selection of goods to choose from can be enticing but soon the novelty wears off.
We are only human after all. And research shows that we can only really process seven product items at a time when we are buying something. This is because a coping mechanism kicks in; our purchase decision making slows down due to a bottleneck of information. Research shows, for example, that too many product choices and confusing price levels can make people feel: overwhelmed, indecisive, confused and ultimately not willing to buy or pay. Price response behaviours that we work hard to avoid, not encourage.
Variety and complexity
When shoppers or customers make a decision to buy from us, remember two dominant criteria are ruling their decision making:
The first stage is variety. When we decide to buy an item, we want some variety of the item to choose from  – but not too much variety.
The second stage is complexity. When we want something original to buy, too many additional options or value add increases complexity and delays buying decisions.  Premium options, value add additions are all great. But in small doses and when managed correctly through a well-designed product price architecture.
Checklist to put an end to 'consumer confusion' and start regaining price trust:
1..Separate what is factual or not
2. Concentrate on what is important
3. Find out if the product pricing strategy is beneficial to the company, the buyers, the business and the public.
4. Understand how people buy and how they value your products.
Conclusion
It's time to align your pricing and business strategy to your customers and end consumers buying behaviours. Customer's don't buy from you when your product range confuses them or when they don't trust your products price.
Category management or finance skills are not enough to solve this level of pricing problem. We highly recommend building a world-class pricing team to re-design your price and revenue models and product price architecture.
To learn how to solve Australian retail pricing problems in the best way possible, download our free pricing guide or e-book now.
Or, feel free to call me on (2) 91994523
Alternatively, subscribe to Taylor Wells pricing channel now and get an update as soon as a new video is released.