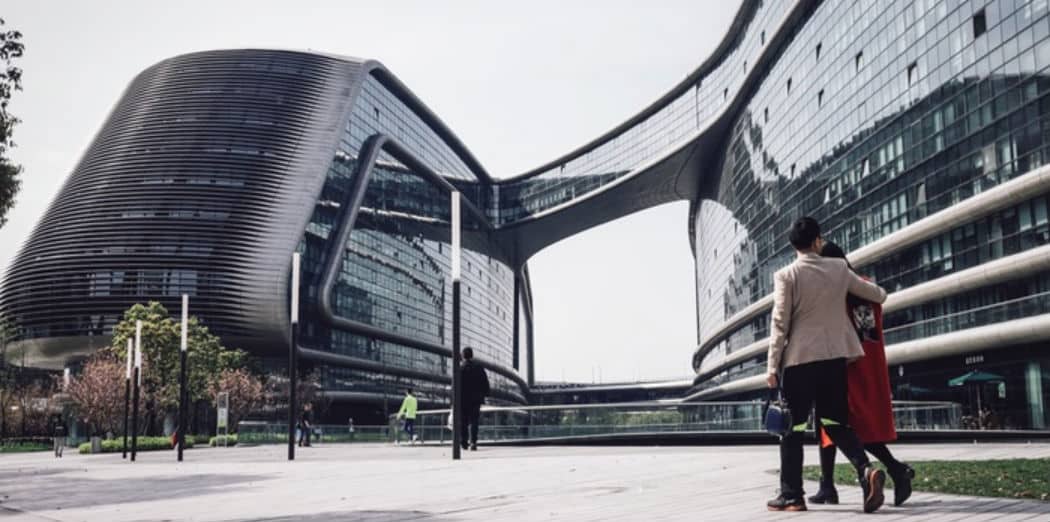 Price Leadership: Supporting Your Teams Through A Pricing Transformation
Price leadership:
One of the best things about supporting businesses build price leadership and commercial teams (such as key account manager) is listening to executives share their price leadership and people stories with me.
Over several years, I have learned that building a high functioning pricing team is as much about establishing the right team habits and norms as it is about selecting the right people for the right roles.
I have also learned that successful leaders and teams are constantly learning and adapting to new ways of working and managing in order to achieve ever more complex goals and outcomes.
Yet only a handful of traditional businesses are managing to reconfigure their org structure to tap new sources of supply and customer demand. When it comes to redesign, most businesses draw out org charts without using a clear model or framework to review all the organisational value drivers required to drive either better ways of working and channel new forms of consumer / customer behaviour.
In this article, I will share with you real stories from the field and explain how leading, traditional B2B and B2C businesses are re-designing their approach to channel resources, transform ways of working and build new platform-based operating models.
Why a strict hierarchical structure is bad news for value creation
Often when I listen to executives in meetings discuss organisational redesign, the end result is pretty underwhelming – i.e., usually some minor flattening out of a traditional hierarchy, or perhaps a structure broadening into a matrix design in parts of the organisation. After much talk of channelling resources in the pursuit of greater "customer centricity" and "value", what I actually see is pretty much the same, traditional hierarchy within the "new" structure (and some new boxes and lines added to reflect aspirations for deeper connections with customers and consumers).
When this happens, I know that the "new" structure (even with the best intentions) will eventually cut across the pricing transformation and other programs. I also know that it will only be a matter of time before people in the business become thoroughly confused or worse still leave the business to find a "better" job.
How a global logistics business successfully redesigned their org structure through price leadership
From what I have seen, successful pricing organisations have leaders and teams that focus on how they will reach their desired future state while achieving a healthy balance between hierarchy, staffing and decision making equality. A case in point is a global logistics company whose decision to replace the entire network's static, cost based pricing strategy with a more dynamic, value based price architecture also prompted a successful organisation redesign.
Under the business unit's prior organisational structure, Operations and Sales were largely responsible for co-ordinating and managing the price list for thousands of Origin Destination Pairs (ODP) in APAC, EU and emerging markets. They were located in the United States and rewarded largely on the performance of US sales volume and operational efficiency.
There was no real dedicated pricing manager or expertise in the US business or systems in place to either guide regional teams through the global price optimisation program. There was also limited analytical capability. Teams were struggling to translate the performance output for a complex and vast list of ODPs across various regions, markets and customer segments.
The business unit was about 10 months into their pricing transformation program and the executive team was noticing some signs that their org. structure was not working for them. They noticed that a couple of new regional-pricing initiatives were failing; mergers were getting messier; and critical acquisitions were falling through.
The price leadership transformation began to drag and the project team was concerned that they were not reaching key milestones on time or budget. All the while, less noticeable issues relating to the business unit's org structure were creating difficulties across the business: There was a general sense of unease in the business unit (in both the corporate office, operations and sales branches).
Ideas agreed upon at or near the top of the organisation were not being turned into competent actions. Price rise initiatives were still being poorly executed, causing even their most loyal customers to complain and worse still switch to competitors.
Technical issues with the price leadership transformation also started to emerge: Data management and integrity were causing delays. Segmentation was not marrying with new systems (see article on pricing software tools) rules and logic. ERP and price software configuration was slow and laborious.
Vendors were offering more problems than solutions. Executives in the business were spending lots of time in meetings, but delivering very few outcomes. And, across mid tiers of the business unit, there was confusion over roles and responsibilities and day-to-day work priorities.
To support a new global pricing strategy and to develop integrated margin management across international borders, the company decided to separate US operations from its global counterpart and put in place a new structure (including changes to the top team), new processes, new systems, new teams and a new approach to price management.
They also trialled dedicated talent management processes in selected regions. This included: Redefining roles and team structures in line with future vision and strategy while isolating the exact tasks and operations required to address regional challenges and constraints. They then commissioned the development of a customised pricing competency model and implemented a domain specific pricing assessment platform to identify and promote high calibre pricing executives within the business unit.
Once this was completed, they soon realised that they needed to find external talent to fill gaps in technical knowledge. They also introduced an online targeted pricing training platform for all new and existing pricing, sales and marketing teams.
This intensive redesign and dedicated talent management program helped the business promote international and domestic growth, especially in key emerging markets such as China, Cambodia, Russia (where sales have doubled or nearly tripled). The new price leadership capability and performance management system provided the business with a holistic and impartial view of pricing and performance across all regions and portfolios.
Teams were primed and responding well to egalitarian decision making and governance processes. Leaders and teams were encouraged to experiment and test new ways of "managing." Staff turnover decreased and new KPIs and incentives schemes were introduced to recognise the contributions of talented leaders and teams.
Conclusion
Most organisations today rely on creativity, innovation and employee contribution to build value generating ecosystems and profitable businesses. Traditional hierarchies are suitable for businesses that focus on simple repetitive tasks that don't require any creativity or innovation. Strict hierarchies for the most part are largely inefficient and ineffective in business today.
Flattening an organisation isn't just about rearranging an organisational chart, it's about empowering employees to make and participate in decisions and communicate with anyone across the company. It's about identifying organisational value drivers and your sources of competitive advantage. It's about re-aligning your people to long term strategic objectives and constantly communicating, educating and reminding people how to perform in the new structure.
When organisational strategy changes, structures, roles, and functions will also need to change. Often, businesses underestimate how much price leadership roles, responsibilities and competencies can change during a pricing transformation and staffing can be inappropriate. When this happens your people and future employees — and even functions — can begin to work against each other and the pricing transformation can stagnate.
Organisational redesign is an iterative and ongoing process of trials, tests and adjustments. There is no such thing as a perfect structure, however, you will know when you have the right organisational structure for your business when: it is based on the value your business generates for your customers, it is flexible to specific market challenges; and it empowers (rather than inhibits) your people to make more informed decisions.
To learn 7 techniques that both traditional multinational organisations like GE, BP and Schneider Electric and platform businesses like AirBnB are using to design value organisations, read our complementary follow up article: "7 ways to build a value organisation",
Also check out our blog on price value and whether prices are always relative. Also, get out the text books for a review of price elasticity theory.