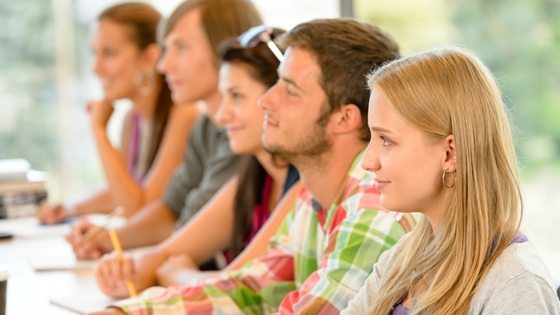 Price Intelligently: How Team Diversity Unlocks Revenue And Margin
The Australian talent market finds itself wrestling with a paradoxical situation: Embracing the idea of diversity and inclusion to drive innovation (and in our interest – price intelligently, on the one hand, while filtering out the very people it desperately needs to deliver complex business outcomes on the other.
Latest research shows diversity and innovation are inextricably linked – a driver of innovation and organisational performance. Companies with above-average pricing team diversity also have higher revenues through price improvement implementation. Yet, the prevalence of Copy-Cat culture and traditional recruitment practices continue to perpetuate insidious organisational biases in Australian based businesses.
Time and time again, we bear witness to the damaging effects of traditional recruitment and management practices on both candidates and employers; while observing the painful deterioration of pricing expertise, mindsets and backgrounds in our businesses year on year.
From B2B industrial, commodities, medical technologies, material handling to aviation, hospitality, and retail, how do you build a diverse pricing team to unlock your pricing power without alienating the very people that can help you?
You start by reading this article…
Price intelligently – why diversity helps you grow revenue!
In an earlier article, I described how Copy-Cat culture is terrible for organisational health and profitability. In this fact filled article, you'll discover how to recruit diverse pricing teams, the bottom line impact of doing so, key risks to look out for, and how to help quality pricing people stay with your organisation.
1.What is the bottom line impact of recruiting diverse pricing team?
Let's make no mistake about it: Price advice shows that hiring the right pricing managers and analysts has a direct and dramatic impact on your company's performance. Those with the best leadership skills and technical capability are 70% more likely to outperform revenue targets and 80-90% more likely to outperform profit targets.
What's more, our research shows that getting the right mix of people, styles and abilities on a pricing team generates more revenue, customers, market share and relative profits in highly competitive and disrupted markets.
For example, we find businesses that set up and recruit diverse pricing teams in the right way are in the position to accelerate earnings growth.
With the right pricing team strategy and implementation to price intelligently in place, incremental earnings gains can begin to occur in less than 12 weeks. After 6-12 months, the team is often able to find additional earnings gains as they identify more complex and previously unrealised revenue and margin opportunities.
Ultimately, with the right support and leadership, a diverse pricing team can consistently outperform their peers. They have the soft skills and mental capacity to figure out how to price the total economic value their business generates for its customers without getting distracted or defeated – a problem very few pricing teams in Australia have thought about, let alone mastered.
2.What characteristics should we be looking out for to price intelligently?
Some evidence suggests that diverse teams are a mix and measurement of socio-demographic and cognitive differences or "cognitive diversity." Cognitive diversity is defined as differences in perspective or information processing styles. It is not predicted on gender, age or ethnicity. It concerns how individuals think about and engage with new, uncertain and complex situations.
Highly cognitively diverse pricing teams perform much better (i.e. price intelligently) than homogeneous teams with cognitive similarities.  They can flex between driving for more revenue and margin, and protecting the business from margin risks.
Some of the key diversity characteristics of high performing pricing team include:
A preference for facts
Strong commercial reasoning and creative problem-solving capability
Opposition to group think
For pricing teams spending their days trying to under their position in dynamic markets, it pays to have cognitively diverse people on your pricing teams to approach problems differently.
3.How to recruit quality pricing people the right way?
In order to recruit diverse pricing teams and price intelligently, you'll need to consider:
Hacking the hiring process to get a better hiring results.
Carefully examining the fit among team members and the line manager and then optimizing it.
Identifying capability gaps and skillsets using objective and fair filters and then act fast to address them
Pricing teams are not all the same: When team members are alike there is less overlap and they struggle to think through new and complex pricing and commercial problems.
Cognitively diverse pricing teams are more likely to benefit from feedback from a team leader who is open to receiving it and models appropriate responses to feedback.
CVs and traditional candidate interviewing will only perpetuate bias in the hiring process and drive away the people you really want to attract and retain.
4.What mistakes to avoid in your next executive search?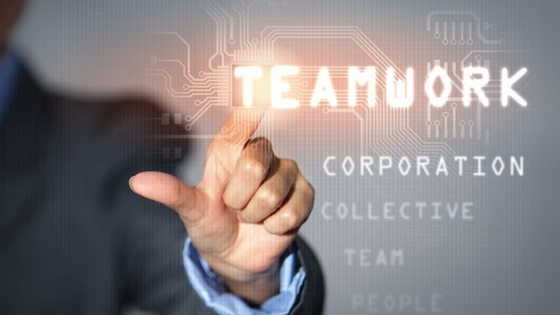 One of the primary contributors to serious diversity and performance issues are flawed recruitment models, stilted processes and ineffective hiring tools.
Organisations, on average, spend as little as 6-10 seconds looking at your CV before they decide whether or not they bring you in for interview. What's more, during those 6-10 seconds skim reading your CV, the information generally considered the most is:
Name, gender, ethnicity, socio economic status, attractiveness (weight), university prestige, organisational prestige, attainment level.
On top of this, additional diversity research from Harvard Business School shows that:
People with none white sounding names applying for jobs in Anglo Saxon countries, need to send 40-70% more CVs than Anglo Saxon sounding names to get the same level of call back for interview.
Women also get a harder time getting call backs from businesses in male dominated industries and that the reverse is also true.
And, minorities are less likely to get call backs for interview even if they have the same level of knowledge and skills.
There is strong evidence to show CVs do not really help employers know whether someone is going to be good on a job.
Let's all now make a conscious effort to stop making our selection based on someone's CVs and start using evidence-based selection and career decisions instead.
5. What are the risks involved in establishing a more diverse pricing team?
Diverse pricing teams are highly productive, but they are not immune to team dysfunction…
They like all teams, need to be nurtured and developed in trusting and psychologically safe working environments.
Our consulting work and research, for instance, shows us that the very differences that feed creativity and high performance in diverse pricing team can also create communication barriers between team members and sales.
Many leaders try to use conventional team-building activities to solve these types of issues, but dinners out, coffee meetings and vague informal meetings do not work for diverse pricing teams.
In fact, a one-size-fits-all approach to building cohesion nearly always fails because it does not recognise and reward team members' idiosyncratic strengths and weaknesses.
Conclusion on price intelligently
Diverse pricing teams may be smarter (letting you price intelligently_ and more productive; however, working within a toxic culture, diverse pricing teams become smart and frustrated teams.
Finding high quality people is an important first step to solving serious diversity, inclusion and performance issues. Setting up the right structures, leadership and culture for diverse teams is also required to keep high performers in the business.
With this knowledge fresh in your mind, your mission now is to use recruitment as a change agent and replace conventional thinkers and fixed mindsets with creative problem solvers and resilience.
If you have any questions about evidence driven recruitment practices, hiring, or designing better pricing team structures or roles feel free to reach out to us.