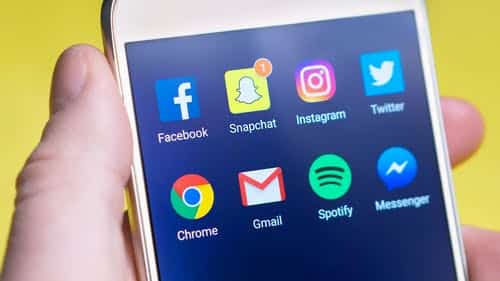 Need a New Sales Strategy? Here are Ways to Get More Value from Digital Marketing
Companies that have withstood the test of time have had to come up with a new sales strategy constantly to achieve longevity and sustainable growth. Indeed, in the age of modern technology and the internet, businesses often have to restructure, experiment, and take advantage of marketing operations in the digital world.
Based on a Statista study, currently, about 4.66 billion people use the internet. That's roughly equal to 59.5% of the world population. And from that number, 92.6% or 4.32 billion use their mobile devices to browse the internet. In fact, that's expected to keep increasing in the next several years.
It's a well-known rule of thumb that to stay relevant and competitive in the industry, businesses have to adapt to the constant changes and trends. Part of the process is to keep up with customer buying behaviours. Did you know that a Google study showed that there is a revenue increase of 2.8% for companies who adopt digital marketing platforms?
Traditional marketers use 60% of their efforts in the placement of paid ads. While active marketers spend 50% of their time creating content. Similarly, 30% of businesses spend on paid media to improve search engine position, recommendations, and reviews from online influencers and viewers.
New Sales Strategy – Digital Marketing
Brand marketing promotions are set to influence customers and buyer decisions. Especially most shoppers rely on online reviews nowadays. Back then, creating brand awareness and value often snowballed by word of mouth. Businesses often advertised through TV ads, posters, newspapers, and magazines. At the time, this was considered the "new sales strategy" to improve sales. Nowadays, in line with the current buyer behaviour changes, businesses need new sales content and social media strategies to improve sales.
In the latest Statista data, Facebook has 74% of daily visitors. While YouTube has 72% and Instagram comes in third place with 63%. Currently, 3.78 billion people use major social media platforms. That's about 48% of the world population and that's only expected to increase to 4.41 billion in 2025. As a matter of fact, the average internet user spends around 2.5 hours on social media. That's according to DataReportal's latest survey.
Social media through Facebook, Instagram, Twitter, and YouTube have become the most dominant platforms. Either way, public communication is meant to engage customers with a brand. So, as customers form their opinions about your products and service, digital content marketing steps in to positively influence customers to a buying decision.
Although brand traditionalists may resist the digital revolution. But digital platforms actually increase in customer base and convert new customers to loyal shoppers. Then, loyal shoppers become brand ambassadors as long as you deliver product value. Above all, you must stay committed to customer satisfaction.
Digital Marketing Facts – Strategies to Improve Sales
Global Web Index reports that 54% of online browsers are researching products. Did you know that 86% of women check social media before purchasing? This is also according to Alist Daily's study.
49% of companies do not have a clear digital marketing platform, based on the Managing Digital Marketing research report.
For example:
Creme Egg ditched the old TV ad spending and moved on to Facebook ads to engage customers in a period of 3 months. The result? A 7% increase in sales.
Brit Telecom – routed 600,000 contacts to social media in place of traditional call centres. Can you guess what happened? There was an improved customer experience and a savings of a whopping  £2 million!
Clean & Clear – The beauty brand partnered with Snapchat and marketed its morning burst cleanser to reach engagement with females aged 13 to 24 years old. Clean & Clear optimised its snap ads that resulted in a 7% increase in brand preference.
Mann Family Dental engaged with potential customers through social media. The result? 10x more phone calls and conversion of inquiries to patients of which 50% were from the website.
HCC Medical Insurance used email marketing and infographic to their demographic of tourist customers. Guess what happened. It generated a 96% increase in revenue, 90% new visitors with 3m views, and 2,000 interactions after it was featured on Facebook.
Neutrogena wanted to encourage shoppers to buy a wider range of their beauty products. So, they turned to digital banners and video ads for their campaigns on product pairings. The result? 18.1 million views and a £5.84 return on advertising spending.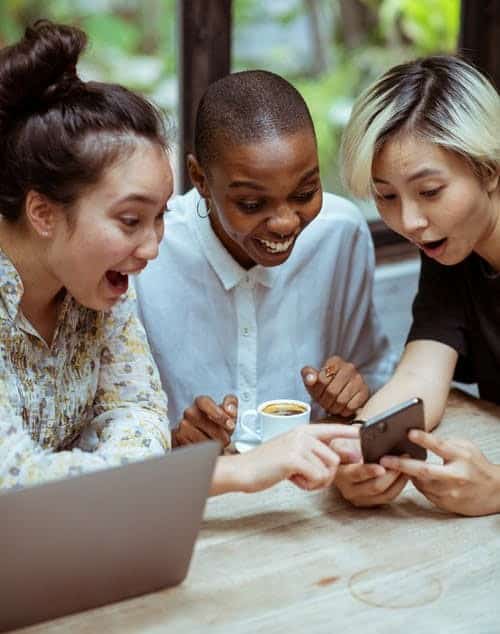 Value Creation through Digital Marketing
Digital marketing content can be categorised into evergreen type and social viral digital content. Basically, evergreen content is one that stays relevant even after a long time. While social viral stays trendy for a specific amount of time, producing a spike in views and viewer interactions. But it eventually ends up becoming irrelevant as trends fade and continue to change.
Adopt a publisher's discipline to produce publicity and save costs while creating customer engagement. Infographics are also a widely used part of content marketing to educate your customers about your services.
Design a visually appealing website, portfolio, and downloadable materials that help educate customers and prospects. Add call-to-action buttons that visitors can easily access or schedule appointments with. This is what Fisher Tank did with inbound marketing strategies. The result? 500% increase in quote requests, website traffic that rose to 119%, and a spike in qualified sales opportunities of $3.4m.
There are many other ways to digitalise your marketing strategy. That may come from booking speaking engagements or creating and scheduling virtual workshops. Also consider working with influencers, newsletter subscriptions, and partnering up with paid or unpaid advertisements. All of these amplify interaction with your customers.
Digital marketing converts more visitors and doubles revenue in a year. What's even better is it's almost absolutely free to take advantage of digital platforms!
---
---
Facebook eCommerce as a New Sales Strategy
In 2020, Mark Zuckerberg launched Facebook shops for businesses to list their products. As part of its social media strategy for eCommerce, it is now developing a feature for businesses to sell through Messenger, WhatsApp, and Instagram direct. This feature tags products during live streams on their websites. And the effort comes after the Covid-19 pandemic to help small businesses with more strategies to improve their sales. Part of the effort also includes selling gift cards directly to customers in the platform that has 8 million advertisers.
Facebook, which also owns Instagram and WhatsApp, continues its reputation as the lowest-cost of advertising platform online. Their goal is to become a platform that consumers continue to use in their shopping experience. That's an ambition targeted for the 300 million Facebook Shops visitors. Therefore, Facebook's campaign objectives start from awareness, consideration, to conversion.
Awareness starts from introductory statements for viewers in the discovery stage. So, for ad campaigns, it's recommended to include "Learn More" call-to-action buttons often. Now that browsers are likely in the consideration process, this is when you should encourage them to make a buying decision. Lastly, you must include options for them to return to your site and complete a purchase such as an add-to-cart button.
A Facebook video sales content strategy should last between 4 to 4 1/2 minutes. Anywhere beyond that risks losing the interest and attention of browsers. Similarly, consistently posting and varying your content helps reach out to more enthusiastic audiences. So, you wouldn't want to be talking about the same topic for weeks and bore potential clients.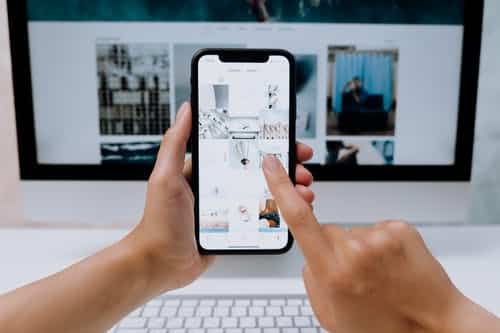 Social Media as a New Sales Content Strategy for eCommerce Websites
Draft your posts ahead of time. Make sure to align it with trending topics or international and local monthly events. That includes holidays or celebrations (Valentine's Day, Labour Day etc.) Aside from that, restocking or a new line of products must be part of the "announcement" posts.
Provide high-quality visuals. That includes images and videos that entice and sell a "feeling" of a customer's problems being solved by your service. Storytelling is the best type of content that works in this case. Everybody loves a good story, don't they? So, share people's real-life stories and journeys with your service. That sets the tone of honesty and genuineness.
Be responsive. Customer feedback and online reviews build up a trusted and high-quality brand/business. So, be there for your clients during their buyer journey and respond to all inquiries. The minute you pass the chance to entertain their queries, you risk losing them to your competitors. So, help them make a decision.
IMPLICATIONS
A New Sales Strategy through Digital Marketing
Digital marketing helps you decide the quality and consistency of the content and brand that you want to establish with customers. It enables sales performance, setting aside the budget that lets you maximise opportunities. Most importantly, it's the most cost-efficient way to accompany and influence the buyer's journey.
– Leads and customer conversion
– Generates more revenue
-Provides opportunities to expand
-Engages and interacts with more customers
-Delivers customer support enhancement
-Helps consistently create brand awareness, exposure, and outreach
– Contributes to product or service information and education
-Digital marketing is a cost-effective marketing method
CONCLUSION
Investing in digital marketing is cost-effective. It's a platform to understand and interact more with leads and new customers through optimised content. In this new sales strategy, your content must be published at the right time and on a suitable platform for a specific demographic. It wouldn't make sense to post a 1000 word article on social media. Rather, it should be packed with a bunch of short, concise, unique, eye-catching, and engaging snippets.
Also, evergreen and viral content both generate customer engagement. So, you must discern when to choose one from the other through video content, images, infographic, and blogs. Therefore, by gaining web traffic through trending topics, customising your target market ranges from gender, profession, lifestyle, and hobbies.
For a comprehensive view on driving pricing strategies to maximise growth in 3 months,
Download a complimentary whitepaper on How to Maximise Margins with Price Testing Methods.
---
〉〉〉 Contact Us for a FREE Consultation〉〉〉
---
Are you a business in need of help to align your pricing strategy, people and operations to deliver an immediate impact on profit?
If so, please call (+61) 2 9000 1115.
You can also email us at team@taylorwells.com.au if you have any further questions.
Make your pricing world class!