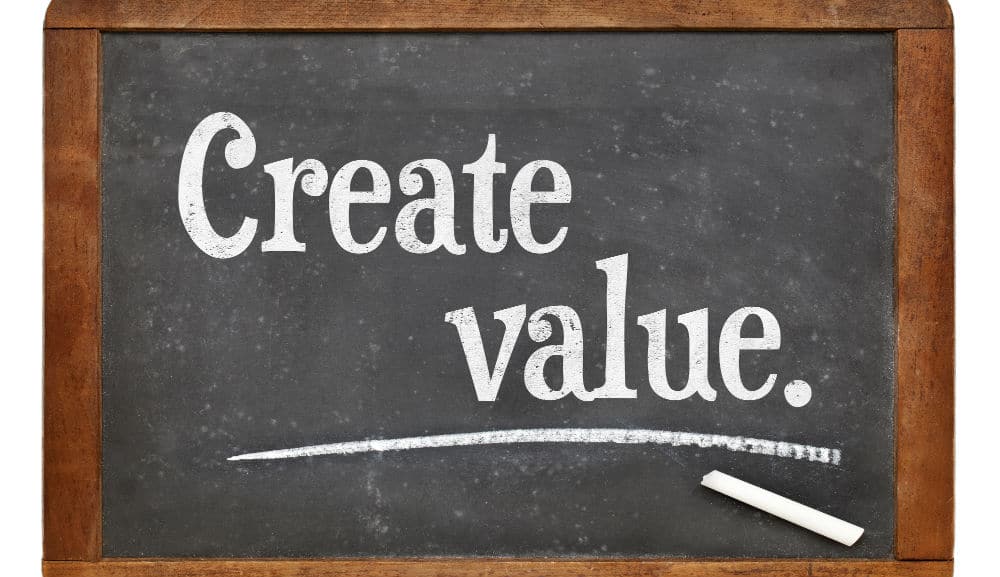 Market Based Pricing: Book Review On Priceless – William Poundstone
Market based pricing: at Taylor Wells we regularly read new books on pricing and keep abreast of the latest academic and technical research and trends in the sector. Today we are reviewing a book that is much more focused on the general reader but which we believe can be a very useful aid in getting "buy-in" for pricing transformation programs.
Priceless: The Myth of Fair Value (and How to Take Advantage of It) – William Poundstone, 2011
When we speak to pricing professionals – one of the major concerns and roadblocks to both career progression and delivering on pricing transformations is a general lack of understanding as to what market based Pricing or Revenue Management entail. This book  can serve as an informative and non-technical introduction to the topic that hopefully can bring forward the light-bulb moment where people realise that simple cost-plus approaches to pricing may not be the best option. At Taylor Wells, we refer to the light-bulb moment as when someone realises pricing optimisation is actually possible.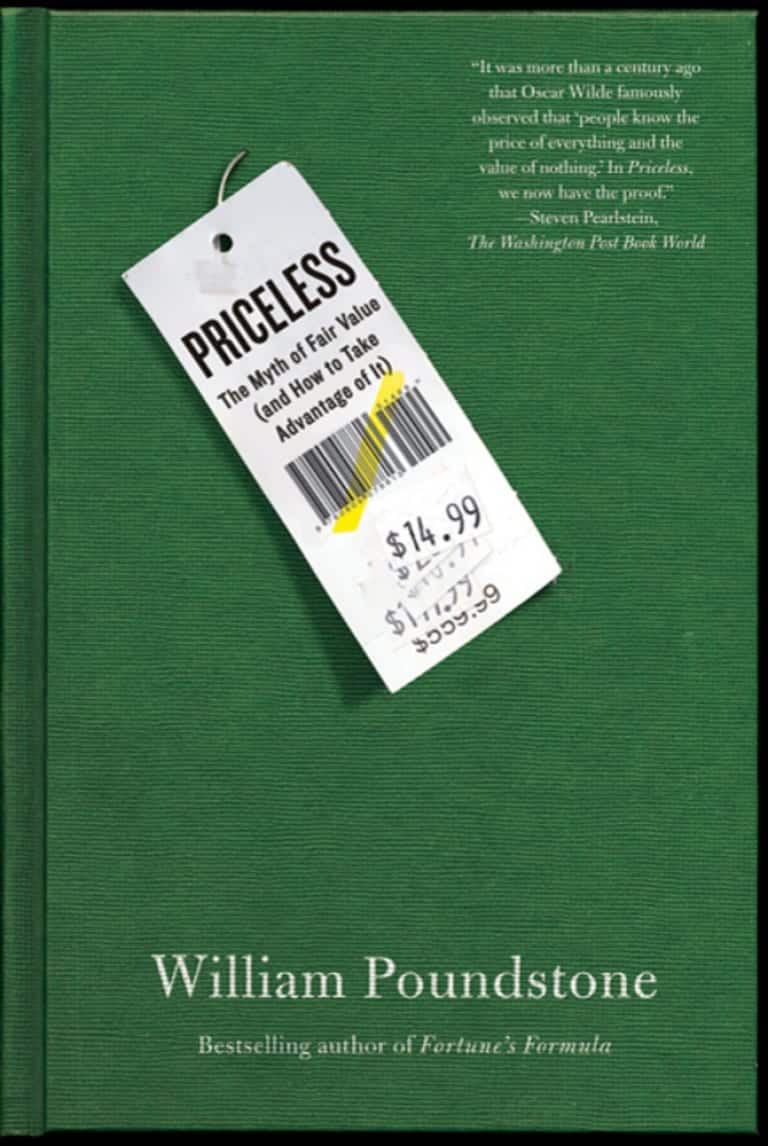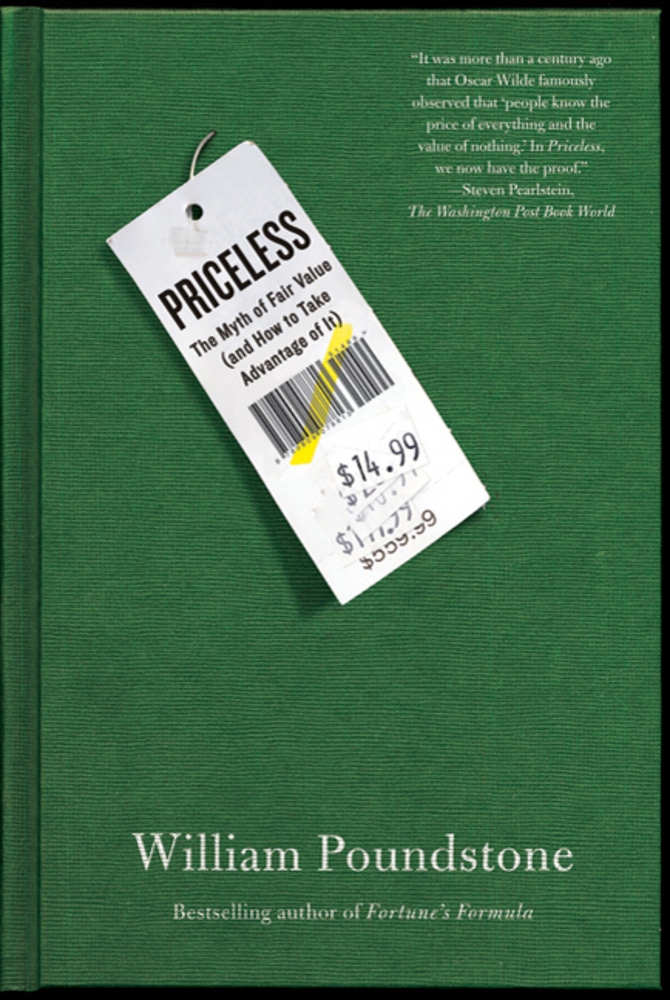 This book is an easy and entertaining introduction to Pricing as a profession and how it can be used in many areas of business. It is not a textbook but one of the few enjoyable introductions to the topic we have seen – aimed at the general inquisitive population.
The book gives a nice introduction to numerous market based pricing topics and provides easy to understand and interesting examples. Topics covered include:
Why are food packaging boxes getting smaller?
How anchoring can work in even surprising ways
Why companies can launch premium brands such as beer – but only to increase sales of a cheaper product
Why people choose flat pricing options for items such as mobile phones, even if a cheaper option would suffice.
An intro to what pricing consultants such as Simon Kucher do.
How prices can be relative – and in cases can only be compared vs something else.
The power of influence – and how simply drawing attention to something can increase sales.
As you can see – the book covers a great many topics in the realm of price management and makes them accessible to non specialists.
You can read an excerpt from the book here.
Market based pricing – can you leverage this book?
We believe the big advantage of this book for the pricing community is that it can be useful as a way to spread the message as to what "pricing" is. It would certainly be a good read for many CEOs, sales teams, marketers etc. I personally have given copies of the book to people I thought would benefit from the topic and approach in the book.
We would certainly recommend it to anyone with even a passing interest in pricing models, commercial activities, sales, commercial activity etc.
See our blog on questions people ask when they do not understand pricing methods.