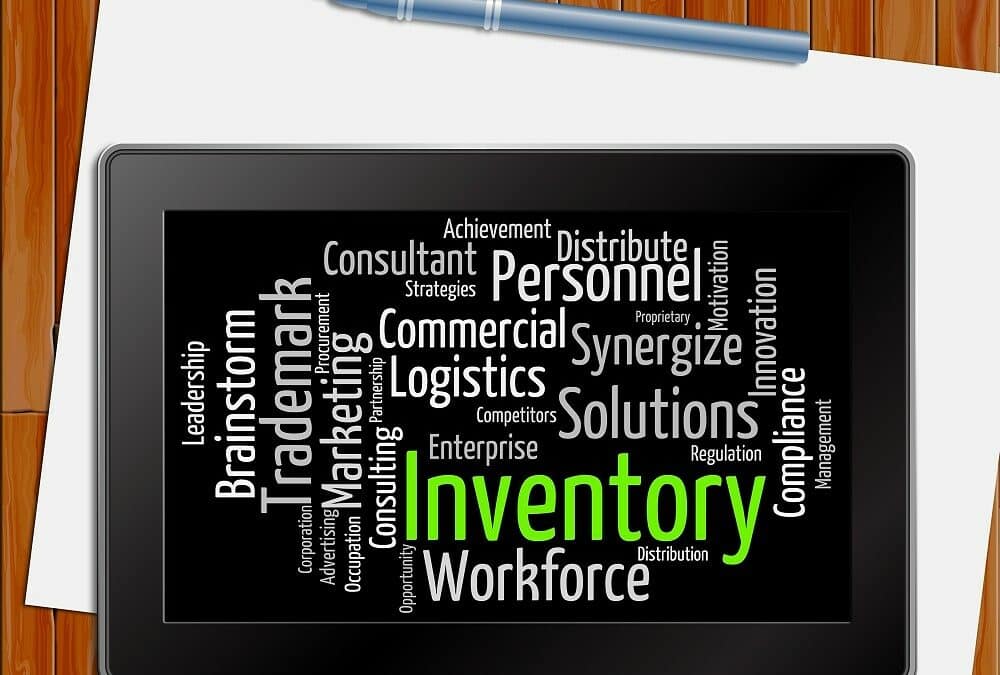 Best Practices in Inventory Management Pricing Methods for B2B 📊
Have you ever been in a situation where you've had too much stock sitting in your warehouses and running costs just spiralled out of control? Or, the alternative scenario, where you just don't have enough inventory in stock and can't supply fast enough to your customers? If you have a foolproof inventory management pricing system, then you can manage these inventory problems now. Today, you might just be lucky as we delve into inventory management pricing methods.
If you're experiencing case no. 1, then you know the pain of watching valuable stock sitting there, gathering dust and eating into your precious cashflows. You know what it's like to listen to your customers call you a supply risk due to chaotic inventory management pricing.
Similarly, no one wants to be the supplier that takes too long to restock. You'll lose money and your customers become impatient. You're risking customer churn. What happens then? In short, when procurement can't buy what they need from suppliers when they want it because it's out-of-stock or when pricing is way off, they go elsewhere. If this is you, your business not only loses valuable sales that could be worth millions of dollars in revenue, and you get tagged as a risk to their supply.
How to avoid a supply and demand nightmare, then? Well, you need the right pricing and inventory management system and pronto. A system that guarantees that your stock is turning over efficiently and at the most profitable price points. After all, when you price your inventory correctly, you'll be able to accommodate supply and demand dynamics and generate healthy cashflows too without wasting stock. Who wouldn't want that?
So, in this article, we will explain how best-in-class inventory management works hand in hand with best-in-class pricing. We will cover 5 key stages in inventory management and discuss some proven pricing strategies used by B2B suppliers to price overstocked products and deal with supply-side issues. Additionally, we will share with you some tips on how to improve inventory management during peaks of demand.
We argue that you need to consider pricing as a key aspect of good inventory management.
At Taylor Wells, we believe that pricing is one of the key levers to making more margin from your stock as well as a great way to moving stock efficiently so you're not holding stock too long and/or creating a backlog of costs.
At the end of this article, you will know what pricing strategies can help you avoid supply issues and inventory management pricing nightmares.

How Inventory Management Works
Inventory management is part of a business' supply chain management. It ensures that the business has the right products in the right volume (for sale), and at the right time.
Basically, inventory management involves tracking every item of stock a supplier has i.e., products, components/ingredients, goods in stock, production and sales. But, good inventory management goes beyond just this, for instance, by thoroughly checking the difference between dependent and independent demand, or forecasting demand to plan ahead. However, in the end, everything goes back to your stock.
5 Key Stages of Inventory Management Process
It may seem daunting but stock inventory management is much easier to understand and handle when each stage is broken down. Below we've broken things down into five major stages: key stages of your products from the suppliers to the warehouse to the customers.
Purchasing – involves buying raw materials to produce goods/products; or purchasing products to sell with no assembly needed
Manufacturing or Production – producing the finished product from its component parts. (However, not all companies are involved in manufacturing. For instance, wholesalers can entirely skip this step.)
Storing – holding the raw materials before they're produced or manufactured and the finished products before they're sold
Sales – selling the products or getting them into customers' hands and taking payment
Reporting – reporting the numbers for each sale – volume growth, revenue, manage, mix and profitability
Inventory Management Pricing Methods
As well as managing these key phases, businesses need to price their stock and think about their go-to-market strategy. Because as we mentioned earlier, the right price for the right customer at the right time can help distributors and manufacturing manage supply and demand dynamics. Below are some proven pricing strategies to help you with stock inventory management.
Advise your customers to place complementary products beside best sellers  
Consider a peanut-butter-and-jelly style sales method of having to associate with other product offerings in the market that are complementary. For example, slow movers can often benefit from being placed beside the best seller items or when they're placed as add-ons to something more beneficial or desirable.
Sell customers bundles – good / better / best options
Bundling products present a reasonable offer. Thus, prompting the customer to take advantage of the offer because it provides good value for the customer's money. For example, grouping two or more different products as a special offer with one product from the over-stock products. Then reduce the price of the over-stocked item to attract the customer.
Check your competitors stock levels and pricing
With the use of competitive intelligence software, you can determine your competitor's stock availabilities and then you can set the most competitive prices on your competitor's out-of-stock items. You can also track what prices they are selling at and even their volumes.
How to improve inventory management pricing
When value inventory management and pricing are weak, a company loses out on profitable revenue growth and have stock they either shouldn't be holding, don't want or desperately need. When this happens, the running costs of the business spiral out of control and your customers get wind that you are a supply risk.
To avoid this nightmare scenario, below listed are some tips on how to improve inventory management:
Concentrate on the needs of the business
Managing a warehouse full of inventory can be an intimidating task. To manage it easier, determine the items the most important items and concentrate on them first. Then keep the top-selling products in stock. That's a great start at keeping your customers happy.
Manage supplier relationships
It is significant to manage supplier relationships, especially for stock-based businesses. By doing so, you'll secure reliable supply, acquire competitive pricing and gain knowledge on emerging trends that may affect your business.
Use real-time data and analytics
Real-time or up to date accurate data and analytics are powerful. They can make a real difference to your business, from layered inventory tracking to forecasting data, automatic ordering and also individualised safety stock. A business can use perpetual inventory management software. It an excellent way to ensure the data you need is always accessible.
Make use of mobile technology
Using mobile technology allows a business to keep track of major business processes from home, or wherever you are. For instance, barcode scanning makes tracking and receipting faster. It also helps get rid of unnecessary errors.
Develop an inventory management system
A company needs an inventory management system if it wants to really keep on top of its inventory. Every business has its own unique needs. Therefore, it's important to choose a system that matches your business. For example, a global stock-based company like Amazon needs a multifaceted solution that accommodates a huge number of orders processed every day.
Implications
Having an up-to-date inventory helps businesses maintain their stock levels. Also, provide a better understanding of products that are selling and those that are not. This can help also help decrease their costs and increase their sales.
Businesses can get rid of deadstock through appropriate inventory management pricing. Also, checking for out of stock products of the competitors helps through intelligence software.
How a business takes care of order quantities, safety stock, replenishment cycle times, seasonality, forecasts, and more is very important. Adjust each operation based on your specific business and keeping track of what works and what doesn't.
Conclusion
Inventory management is part of the supply chain management of a business. It helps ensure that companies have the right products, in the right volume for sale at the right time.
Inventory management aids the business in meeting its tax obligations because businesses should account for the value of their closing stock (trading stock at the end of each income year) and opening stock (trading stock at the start of the next income year).
A study reveals that more than 60% of online shoppers view pricing as an indicator of buying decision. This kind of behaviour increases the likelihood of easily selling out underperforming products.
Click here to access your free pdf guide on driving pricing strategy in your business.
---
〉〉〉 Contact Us for a FREE Consultation〉〉〉
---