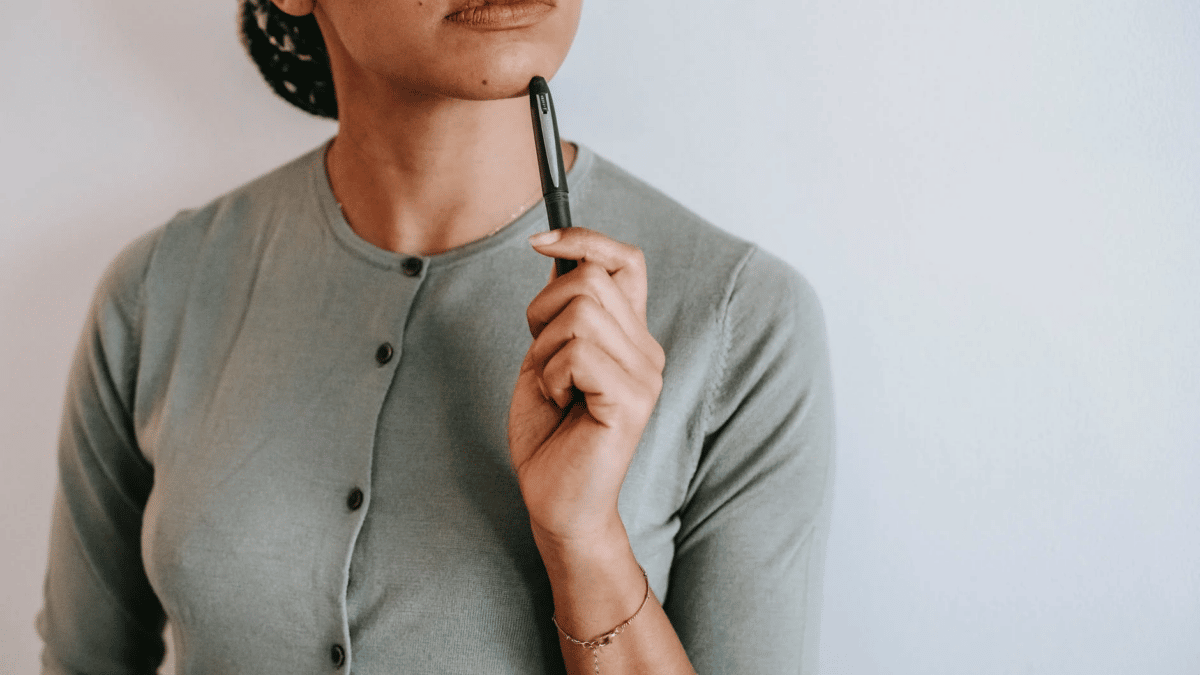 How to Increase Your Prices When You Have No Other Option
In our digital era which transformed how businesses operate, many B2Bs and B2Cs think they can quite easily change their prices, whether that's an increase or a decrease. But most business leaders tend to underplay the important factors that are involved in setting up a proper pricing system. They forget that it's more complicated than just changing up the numbers with a flick of the hand. 
They often make the mistake of relying on cost-plus pricing that simply passing the increased costs onto B2B and B2C clients will solve the problem once and for all. In fact, without putting much thought into it, there is no assurance that a strategy like this will recoup financial losses due to increased expenses.
But pricing power and decisions are more complex than that. Executives forget that the wrong pricing decisions can send customers switching to other brands and competitors. 
In this article, we discuss how you can mitigate negative responses caused by rising prices due to inflation. This can feel daunting especially when there is no other option but to increase prices. 
At Taylor Wells, we believe that value-based pricing can ease the arduous task of justifying your prices in relation to your value proposition. We argue that managing your relationship with clients as you raise prices does wonders in increasing your brand awareness and reputation. By the end of this article, you will learn as we guide you to some of the pricing steps that are most applicable to your current environment and situation.
How to Increase your Prices
As Covid-19 induced inflation affects 26 million Australians including the corporate world, it's worsened on a global scale, thanks to the developing Russia-Ukraine war. The latest price hikes in basic commodities, oil, fuel, gas, and coal have reached a 14-year record high as the world scrambles for alternative supplies, vowing to cut Russian trades, and imposing sanctions.
As prices soar, there is no guarantee that clients will continue spending at the same rate. It's just as difficult to guesstimate if they possess the same spending power as before. Or how much they will reduce or even completely cut down their expenses on specific commodities – unless you belong to a market that has an inelastic demand. But if you don't, then you need to find out how much they are really willing to pay.
The price for products/services that don't regularly go up and down will stay in the minds of customers. A first-time buyer who is price-conscious may consider your regular price as expensive. While another customer may think that your consistently low prices make your overall product/service quality and value questionable.
Whether they will be converted to returning or loyal customers is uncertain. And sometimes, when clients have formed their own conclusion or first impressions about your brand, it becomes more difficult to try to change their minds.
In a situation like this, what are the best ways to navigate a delicate situation like a price increase? How can you notify clients that you have no other option but to pass on some of the costs even if you have absorbed part of the increased prices?
Explain and Communicate
Although there are friendlier and more appropriate ways to let buyers know that you're raising prices soon and have no other option, it doesn't mean that customers will be happy about it. Like you, they also have their own problems and that's why you need to approach this in a realistic manner. 
Of course, your clients won't be thrilled by price increases. But not being able to communicate to them ahead of time and explain why there is a price hike can definitely worsen the situation and agitate B2B and B2C customers alike.
Take the example when Netflix raised their prices in 2011 of up to 60%. This was a drastic move that resulted in the streaming service to lose at least 800,000 of its subscribers. And in just as short as four months, Netflix's stock dropped to a whopping 77%. 
Although this was a forward-thinking step for Netflix to disrupt the disc (VCD/DVD) or movie rental market, it could've informed its customers better about its price increase. 
Fast forward to 6 years later, Netflix subtly raised its prices this time, informing its viewers early on that this move was done to create and deliver better content. And new, original, better content was delivered to its satisfied subscribers to enjoy.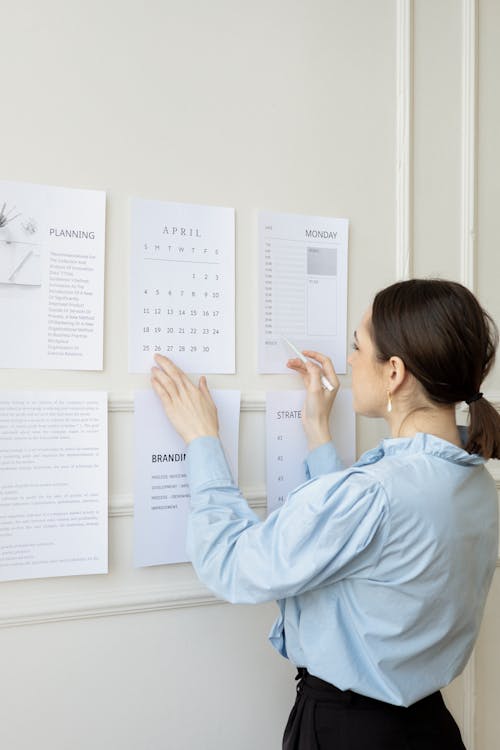 How to Increase your Prices: Keep an Eye on your Competitors
It's common in the market to use competitor-based pricing where rivals respond to each other's price changes in an effort to keep customers on their side. This will likely lead to a price war which is almost like a game of tug-of-war between competing brands.
Price leadership can get you out of the cycle of being a follower, copying whatever the market leader does. Especially if you belong to a congested market with many competitors. 
But in an oligopoly setting, price wars will occur quite often as only a few companies are leading the industry (for instance, Coles vs. Woolies.) This gives them more control and freedom to leverage their pricing power.
It's quite standard now to see Coles and Woolies engage in a price war. Most recently, they both lowered their prices for about 250 items on their shelves. Coles brings back its "Down, Down" strategy every so often and Woolworths responds accordingly, sometimes as quick as 24 hours.
The downside of a pricing system that's based on a competitor's actions is how it focuses more on the customer's perception of prices, rather than value. Business leaders might overlook this factor and undersell their services. Similarly, it is also a short-term solution to attract new customers. 
However, if you can combine value and product differentiation, then you're likely going to succeed in setting your pricing structure based on competitors.
In which areas can you decrease your costs? 
There are other ways to make up for the price increase without causing financial losses or cash flow leaks. You could take a second look at your overall expenses and overhead costs to identify which areas you can increase savings and decrease costs. 
This could include office spaces, marketing expenses, and utilities. For instance, ever since the Covid-19 pandemic, more and more companies have transitioned to remote work. For most B2B and B2C firms, this helped minimise unnecessary spending as they adjusted and optimised their new setup. 
This could also be done with free shipping or delivery terms and 24/7 customer service assistance. Or in the case of equipment and appliance industries, they come with free maintenance. This communicates to your clients that your relationship with them is important to you by offering valuable experiences. 
How to Increase your Prices: Good, Better, Best Pricing
A good-better-best pricing gives customers the basic service vs. an upgraded and a premium version. This helps customers perceive a sense of control over their spending power to help them decide which one is best for them.
Studies show that this helps them elevate their desire to use upgraded or premium services. Of course, as a brand, you need to justify the value proposition and price range that you offer. 
Johnnie Walker whisky, for instance, uses colour-coded labels for different drinkers and at different prices. For starters, the basic label is Red which is also the least expensive. In sequential order, Red comes before Black, Double Black, Gold, Green, Platinum, and lastly, Blue. 
The Blue label is the most expensive and premium version, costing $180 per 700 ml. But why does the brand consider it a premium?  Interestingly, only 1 from Johnnie Walker's 10,000 casks makes it to the Blue label.
Pricing professionals use this strategy to influence buyer behaviour and decisions. Although those who are price-sensitive will be more conscious of the comparisons in numbers, highlighting the added features in the upgraded or premium version should steer their focus away from prices. 
How to Increase your Prices: Customised Pricing Plans
Another way to address price-conscious clients is to offer them a protection package price plan. In this manner, you can still keep them within your customer base. It is also supposed to ensure that they won't be heavily impacted by future price increases using a slightly higher but fixed pricing package. 
Your clients have different needs and preferences. And because of this, you need to vary up your offers, services, and packages. They should be presented in ways that people can choose from. We often see this strategy in the airline, Software-as-a-Service, insurance, streaming, and telecommunications industry.
Honda, for instance, offers different price packages for its customised service packages. This includes road hazards, tires and wheel packages. It also offers a theft protection plan, towing fees, and car breakdown and service coverage.
This customised pricing option gives you more opportunities to include more clients in your target market. It also emphasises how your product portfolio is a solution tailored to their different needs and problems. This allows them to manage their spending ability better. 
To do this the right way though, you need to research on:
the current market conditions

customer demographics

the challenges that clients face
You can then use this information to fuel your innovative solutions in:
optimising your pricing system

product quality

marketing efforts

client relationship management
Bottomline – How to Increase your Prices
Pricing decisions are more complex than just raising and lowering numbers anytime the need arises. Rather, they involve consistent evaluation of current and previous price data along with a functioning organisational design.
Over our years of consulting work, most companies realise that their lack of a robust pricing structure becomes a problem when revenue and profits are chipped away. This, in turn, affects their growth strategy and leads them to suffer financial losses.
In dealing with these concerns, we discovered that the right set-up and pricing team in place leads to more earnings and positive outcomes in less than 12 weeks. And after 6 months, a business can capture at least 1.0-2.25% more margin using better price management skills.
After 9-12 months, companies will often generate between 3-7% additional margin annually. That's according to our extensive research from further working with B2Bs and B2Cs. Whether you are underselling or overpricing your product portfolio, hiring pricing professionals will open up more opportunities for concrete pricing strategies. This will eventually lead towards your long-term sustainable future growth.
For a comprehensive view on integrating a high-performing pricing team in your company,
Download a complimentary whitepaper on How To Improve Your Pricing Team's Capability.
---
〉〉〉 Contact Us for a FREE Consultation〉〉〉
---
Are you a business in need of help to align your pricing strategy, people and operations to deliver an immediate impact on profit?
If so, please call (+61) 2 9000 1115.
You can also email us at team@taylorwells.com.au if you have any further questions.
Make your pricing world-class!