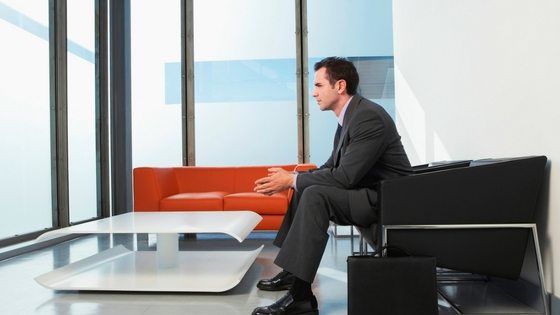 Hiring Costs: What's The True Cost Of A Bad Hire For Pricing Functions?
The tangible hiring costs of a bad hire in your pricing team (i.e., the cost to fill and refill a position, on-boarding and initial training)  cost you $60 – $70K for a single pricing analyst hire and $90 – 120K for a single price leadership hire.
However, it's the soft costs of a bad hire that often rank above the monetary hiring costs and hit the bottom line: Hidden hiring costs like: lost sales opportunities, interruptions to implementation and workflow, strained customer and employee relations, and disengaged and stressed out teams.
Gallup study tell us unskilled and unqualified managers at work, are costing their organisations from $450B and $500B worth of productivity annually.
How? By undermining employee engagement – and underplaying the importance of the recruiting process.
Which candidates are most likely to be bad hires and add to your hiring costs?
When an employee fails managers typically do not blame themselves. The employee probably has a bad attitude, can't set priorities, or won't take direction, a manager might contend. But sometimes an employee's poor performance can be blamed largely on the boss. You may be unknowingly triggering the set–up-to-fail syndrome, in which employees whom you (perhaps falsely) view as weak performers live down to your expectations. It's on you, the manager, to reverse this dynamic.
See our blog on team set up.
Inadequate screening is driving up your hiring costs each year 
Latest research reveals at least 1 in 5 people in a team are a bad hire or regretted decision. On top of this, when you factor in the productivity and morale impacts of bad hires, hiring costs add up considerably. Hidden hiring costs like: missed sales opportunities, lost customers, strained employee relations, interruptions to work flow, disengagement, incompetence, mistakes, lack of trust, credibility issues, stress and burn out.
Hiring costs rise further still, when firms are working through a complex transformation or integrating price improvement software because the pricing teams are expected to deliver more complex pricing outcomes. See some tips here on what to consider prior to employing anyone.
Screening people out and identifying characteristics of potentially bad hires early in the recruiting process is now harder than ever: Over the past 5 years, applicant numbers have risen by 33% for generalist pricing roles while applicant figures for technical, niche or specialist pricing roles drop 78% below the average. 60% of applicants for pricing roles don't meet basic requirements. And, highly automated recruiting is driving two thirds of applicants away.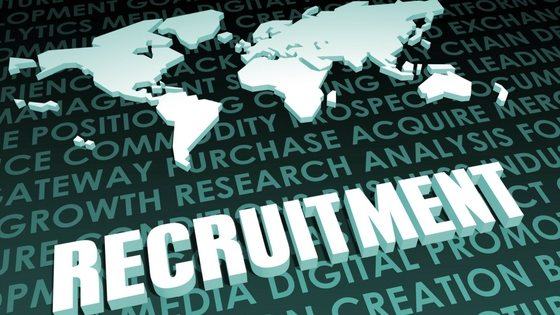 Left unchecked, the standard recruiting model produces large, unqualified candidate pools that drowns out real talent and potential. As recruiters screen large numbers of online applications and CVs using the wrong data and checks, your business ends up progressing unsuitable people through the recruiting funnel.
Bland automated rejection emails are sent out to quality candidates more suitable for the job. Rejected candidates feel resentment towards the businesses for wasting their time and not providing actionable communication about their application  – with 1 in 5 promising never to apply or buy from your business again. 
What is the impact of bad hires on the pricing team?
Immediate team issues typically follow a bad hire: Dysfunctional team behaviours are contagious and team morale and results often suffer significantly. The sales team end up rejecting the pricing team's advice, and pretty soon sales and pricing become adversaries. The toxic employee may even prove to have skills gaps and risk implementation, failing to admit their mistakes to the team and delay progress. A combination of their poor skills, poor leadership and limited teamworking ability makes them a serious liability.
To fix up the damage, the toxic employee is removed from the business. However, it takes months (if not years) to re-build trust and credibility in pricing with the other teams and stakeholders. In all of this time, revenue opportunity and margin can still be lost if the right pricing team skills and practices are not implemented by the rest of the team.
How to avoid growing hiring costs and toxicity?
With the right recruiting capability to support you, you are armed with the right data to screen out bad hires early in the process. You can also build analytical insight into the process to find and identify quality candidates before you competitors.
Specialist recruiting is a major contributor to a pricing team's early performance and success in a newly integrated function. But it requires a shift in mindset and a willingness to trial more scientific hiring.
The Taylor Wells recruiting platform and workshop program is an agile recruiting tool that enables you to screen out unsuitable candidates early on in the process and identify high quality candidates before your competitors.
The Taylor Wells recruiting platform is unique in that it brings together a qualified candidate pool and progresses only the best candidates along the recruitment funnel.
We have worked with some of the biggest brands in Australia, and have improved hiring outcomes by 30% to improve pricing capability. Our approach is to build high performing pricing teams that drive profitability in the first 6-12 months of joining your business using a transformational 5 step recruiting, evaluation and team integration process.
Many of our clients have tried to recruit pricing roles themselves in the past but have become stalled by the wrong team structure, role design, toxic sub-cultures or bad hires. The value of external support with recruiting is the objectivity, expertise and online platform we apply to improving your pricing capability in a short time frame.
The return on investment is huge: Latest research shows high performing individuals produce 25 times more than average performers.
In fact, Taylor Wells research shows pricing team skills explains over one third of overall organisational pricing competency scores. Which means if you're able to increase your pricing team's competency by 30-50% by installing the right mix of people, skills and styles in the team, you'll see an extra 3-5% increase in margins, on average across your customer base in 6-12 months.
We can help you find and identify these people quickly and bring together the right mix of skills, styles and capabilities to solve complex commercial challenges in highly competitive and disrupted markets.
Conclusion
The real issue is the billions of dollars wasted every year on bad hires and under performing teams, and the costs of inaction, misdirection and habit.
Taylor Wells has transformed the recruiting process to accelerate pricing team progress and can support your efforts to drive high performance norms through the business.
To engage your teams in our capability program or to initiate an external search for pricing talent, contact Taylor Wells: team@taylorwells.com.au