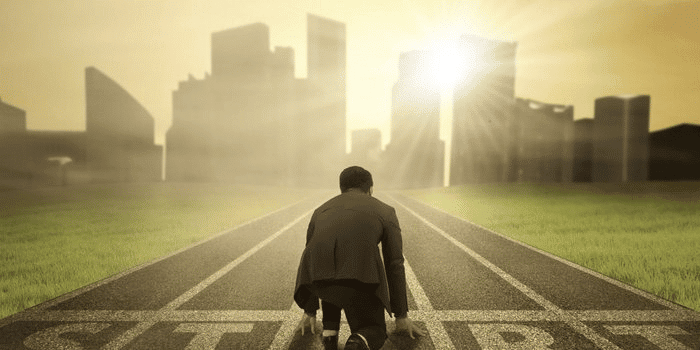 Financial Control: B2B Businesses Are Losing Price Discipline – Case Study
In a materials business based in the Inner West region of Sydney, there is a CEO. He is puzzling over a common financial control problem that many B2B businesses face…
This CEO has a large sales force using price to compete in many locations and market segments. It serves a lot of customers and has an extensive portfolio of products.
Most of its sales branches are forced to discount heavily to drive volume and aren't making enough profit. They are losing margin due to overpricing and lost volume opportunities due to under-pricing. There are also a handful of sales branches selling near or above list price and making good margins.
The CEO asks himself: "Why are branches performing so differently?"
He cannot figure out why there is no correlation between geography and product lines with high, and low performing branches. So, the CEO calls a meeting with his sales director and sales managers.
He wants to know why branch performance varies so much and hopes they could explain it to him. Unfortunately, the sales manager's explanations are diverse and confusing as individual branch results.
The CEO could not figure it out. Can you? What do you think is happening here?
First of all, this company has no price management process and insufficient financial control. It had no pricing policy, procedures or dedicated pricing team in place to drive strategy or improve execution to market. It is leaving lots of money on the table from not differentiating between the markets, customers, and products. There are limited analytical insights on competitive dynamics. It has not considered supply-and-demand volatilities.
Another problem in this case study is that their teams do not understand the price value equation. They also don't monitor and adjust price changes based on rigorous analysis of customer value drivers.
There is no:
Real price expertise or know-how in the business
Testing and learning about price changes is non-existent
Teams are not working together because there's no clear execution process in place
They don't know who to turn to, where to get the information, how to perform price duties. Their pricing is a mess.
But, the business keeps selling its stuff (albeit at the expense of margin dollars), and the CEO believes this means pricing is not a priority.
What do you think?
Why is maintaining financial control so difficult to do? 
Most companies we meet run highly efficient enterprises. However, when it comes to pricing most businesses (big and small) are surprisingly lax.
Even if the business is managing revenues of $500 – $1B, companies both big and small can't seem to escape the relief accompanied with winning a deal. They either get complacent or resistance – either way, inertia slowly creeps in, and nothing gets done. Many do not take affirmative price action because they fear this will rock the boat.
It seems like we find a businesses' level of financial control is a good indicator of their confidence and ability to execute a strategy to market and whether they believe they offer customers real value or not.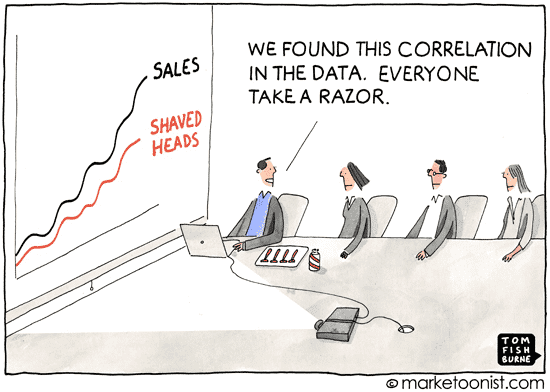 Furthermore, Value is a mindset.
Financial control is a behavioural manifestation of a value set in motion (execution).
The final sale price is a tangible representation of the total economic value you provide to your customers.
How can I encourage more financial control in my business?
You should probably think about using a value-based segmentation framework – rather than grouping sales branches or customer by locations and product lines.
Location is a time-honoured segmentation principle. I realise, along with others such as size or type of average customer, however, it is a crude segmentation. Many companies do this and fail to account for the market environments of individual branches, stores, franchises, etc.
Think about the market environment: market changes are an input (an independent variable). How will you alter your financial control, strategy, structures, and operations according to the market?
If the market changes, then you'll need to adjust your strategy or sub-strategies as well.
In a changing market, your ability to execute to market quickly is now as important as strategy.
In a stable market, a strategy is your guiding force.
For an unstable market execution agility, financial control and learning from price adjustments is your only vehicle to navigate unknown high-competition and disrupted markets.
As a result, changing your strategy, but not your organisation structure, execution lifecycle, and processes,  will make it much harder to execute strategy in the market.
Without the right people and processes in motion, inertia dominates, and outcomes and results do not eventuate or happen in underwhelming dribs and drabs.
The millions your business may have spent on external consultants refining its strategy or implementing software remains a PowerPoint pack or in a continual test environment. In addition, your business and customers will receive little tangible value.
Implication
"For every action, there is an equal and opposite reaction." – Newton's third law of physics
You need the right people, structures, and financial control to build an aligned pricing culture. Financial control doesn't stop when optimal prices have been achieved and variability brought under control.
The market is also changing. This change means that you'll have to adjust and change everything else, i.e., strategy, structure process refinement. Also, you have to begin to identify products that are no longer profitable and monitor customer churn.
Look for signs that prices are too high based on the utility of that product and the value it provides.
Therefore, a product's value changes by customer and as the market evolves.  It may be necessary to change prices as a result of new market information, even if you haven't changed them recently. You need to be more sophisticated and accurate about your price changes because gut feel is not sufficient and leads to margin loss. Don't settle for cost-plus pricing. Advanced price analytics and financial control require your pricing and sales teams to be aligned and skilled. A great strategy means very little when people or process are ill-equipped to drive price changes.
If you have revenues of over $100M and increasing complexity – customer, product, markets and growing revenues under management – we recommend that you think about installing a dedicated pricing team.
In conclusion, a pricing team would monitor and adjust prices according to market changes by keeping a close eye on price rises or adjustments. They would work with other functions, divisions and senior management to put forward price options, and suggestions in highly competitive markets. Most of all, there would be driving a culture of testing and learning. Therefore, this would improve process execution and drive more results and outcomes for price improvement programs or related initiatives.
Conclusion
Consequently, pricing could be your number one profit lever. A one percent improvement in price yields more significant gains in operating profit than a similar increase in costs or volume. More price discipline in your business could enable you to maximise margins across markets and customer segments without risking volume.
However, real financial control requires senior leadership sponsorship as well. Invest in people, and financial control is likely to drive more complicated outcomes.
About Taylor Wells Pty Ltd.
Taylor Wells is an Australian talent advisory and recruitment firm whose sole focus and dedication are supporting leaders build high-performance pricing teams.
"We've worked with some of the biggest brands in Australia. We partner with subject matter experts to help us integrate pricing teams within businesses efficiently.
We have undertaken over 2000 assessments from pricing professionals in Australia and globally. We've studied a range of pricing performance factors to define competencies, characteristics, and profiles that work best for each given role.
We continually strive to optimise the pricing teambuilding and team integration process to improve organisational pricing capability. We firmly believe that combining data-driven insights with industry pricing knowledge and specialisation, can help businesses develop their pricing capability in much shorter time frames and with minimal cost and disruption.
Our proprietary teambuilding process drives early team performance, helping new teams forge 1-2 percent additional margin in their first 6-12 months."
– Joanna Wells, Director of Taylor Wells
Download our free guide to learn more about how to find and identify the right talent for your pricing function:
Highly Effective Pricing Recruitment Strategies, Systems, and Processes for Hiring
Pricing & Commercial Analysts
Pricing / Revenue Managers
Commercial Managers
Head of Pricing / Revenue Management