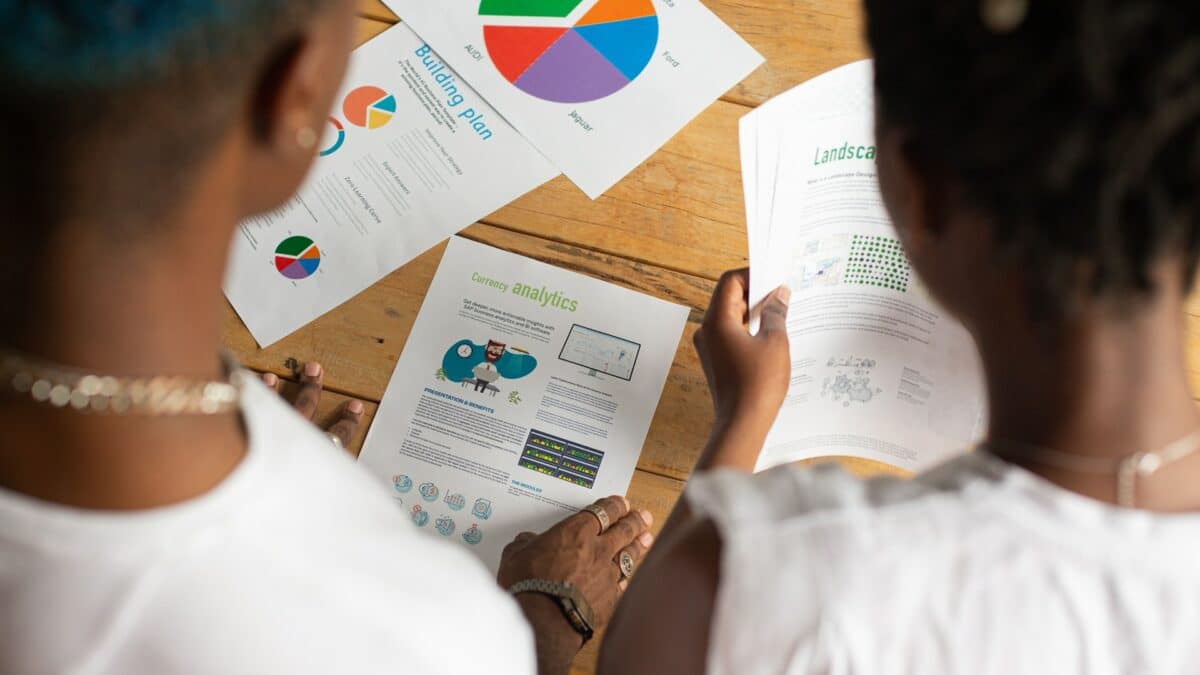 What To Consider When Creating A New Sales Strategy 🧵
One of the most important things that businesses has to learn is when to rethink structures that are no longer serving them. During times of disruption or imbalances, what worked before may no longer work for the present and future. When your business decides to carry out a change in strategy, there are key points that you will need to consider. In this article, we will be discussing what you need to consider along with your new sales strategy so that you can set up your business for success. Read on to find out more!
Considerations For A New Sales Strategy
Just like growing up, businesses will eventually outgrow old strategies. This is a natural part of a businesses evolution and in order to remain resilient, you must be ready to adapt. However, these changes may either come from natural growth or through external disruptions that may force you to change your strategy faster than you expected. 
The Effect of Disruptions
Disruptions to your business can come from a number of sources. The causes may stem from changes in internal structures, which can disrupt the established routines of your workforce. They may also come from external sources, such as the pandemic, which caused imbalances all over the global supply chain. 
Both can cause strain on your business. But if handled properly, it can be a unifying challenge that can bring your teams closer together. It's important to prepare contingency plans or plan far ahead for what the future may look like.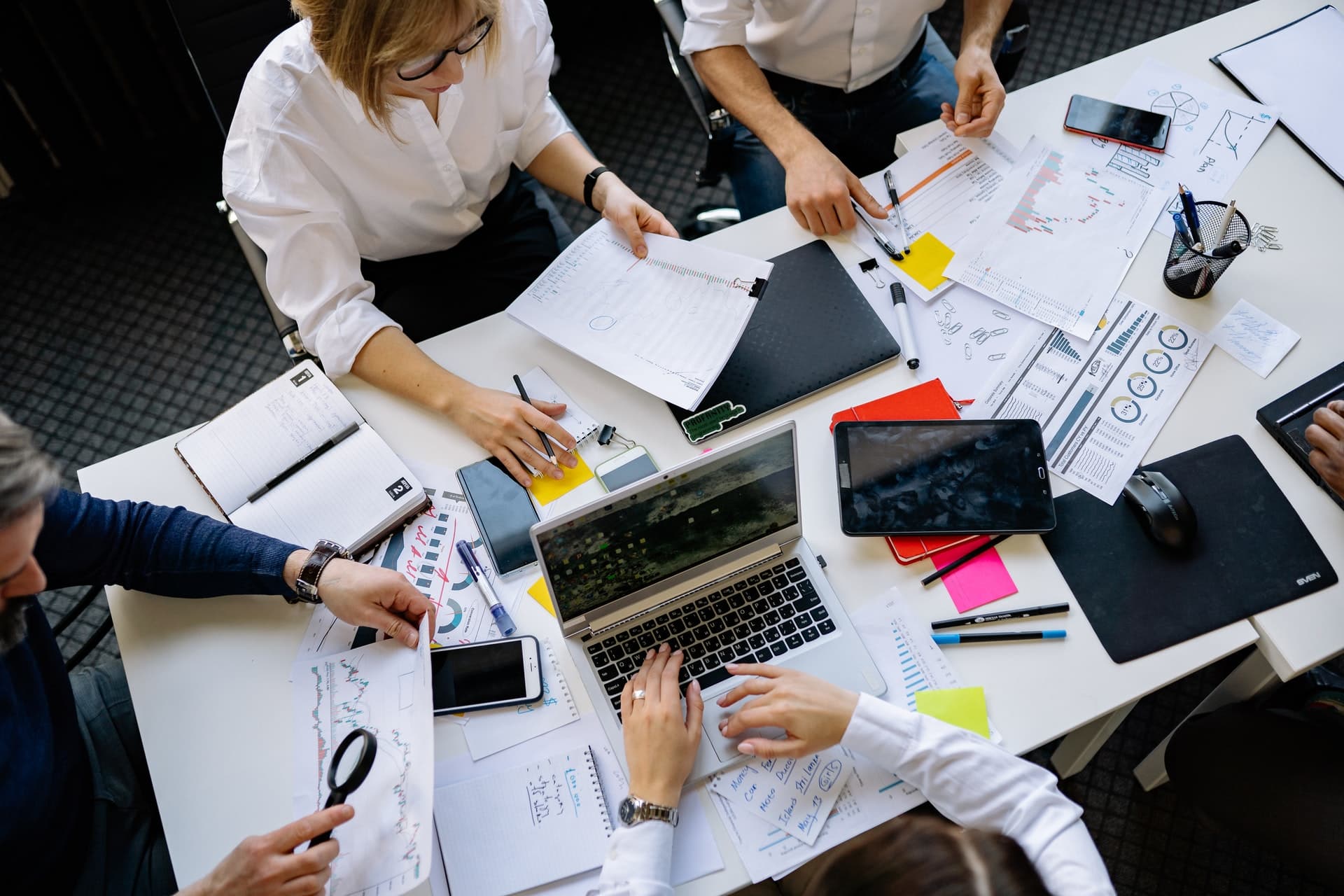 Organising Sales For The Future
Businesses of nearly all fields and sizes have been contending with the imminent shift towards digital for years. The pandemic merely sped up that process. Buyers are now basing their expectations around global giants like Amazon. 
One of the slowest sectors to adapt was B2B selling. This was due to the complex structures that businesses were wary of disrupting. Salespeople naturally resisted the change, especially since it meant that much of the core nature of their jobs would change. Businesses were also hesitant to shift for fear of disrupting customer relationships. 
However, these days, many businesses are forced to take the leap due to the lack of options. With the right sales strategies and alignment, the transitions proved successful. The key seems to have been correctly aligning sales channels with the needs of customers while addressing any fears they might have. 
Sales Process Considerations
B2B companies have found that digital sales channels work best for straightforward purchases, tech-savvy customers, and customers making repeat purchases or are sure of what they want to buy. It seems that the return to in-person selling will mainly address unsure customers who desire consultative sales, or those seeking more collaborative ventures. 
Salesforce Considerations
Developing a new sales strategy will also often necessitate alterations to your salesforce, especially when shifting to digital platforms or when adapting to disruptions. As an effect of these changes, businesses are often forced to consider downsizing. 
Though this may seem like an immediate disadvantage, sometimes this results in unexpected success. For example, due to the labour shortages during the pandemic, some manufacturing clients had to turn directly to engineers rather than go through customer service switchboards. This resulted in more efficient transactions. 
Some other sectors, such as cloud services, have been upsizing due to the uptake in demand. It's important to consider your situation carefully and to determine whether or not you need to expand or downsize. Staying on top of this can prevent major hindrances to your company's growth and development. 
Success Profile Considerations
Success profiles are typically designed to match up talent needed for roles. This is critical to consider or redesign, especially after major changes to sales processes and your sales teams. Your new sales team, either upsized or downsized, may no longer match the requirements for new roles. 
For example, salespeople may now be required to be tech-savvy or digitally fluent. Likewise, sales teams may need to shift from a relationship-based sales role to a value-based sales role. Other businesses may have to bring more team-oriented salespeople on board in order to account for multichannel selling. 
Redesigning Your Incentives For Your New Sales Strategy
As we have discussed, critical changes to the business may alter the core structures of certain roles. Salespeople, for example, may now need to take on roles that require a higher level of digital proficiency. This results in the need to reevaluate the compensation and incentive structure of your employees. 
Plan Types
Traditional compensation plans involve commissions per sale. Depending on how your strategy has changed, you may need to develop new incentive schemes that can keep your teams motivated and goal-oriented. 
This could be especially true for businesses with high numbers of repeat sales wherein salespeople don't need to make the same amount of effort as those that constantly require new customers. 
Incentive plans can come in a variety of structures. Traditionally, sales incentives target individual performance. Another method would involve imposing a combined sales goal that would motivate your salespeople to work together or collaborate. Likewise, you can alter plans in order to emphasize products that don't move as quickly as other ones. 
Each tactic has its own advantages and disadvantages. It's important to know which works best for your business's unique situation. Depending on what you choose, this can have a cascading effect on the rest of your business – just like with any other decision making aspect. 
Pay Mix for Changing Roles
No matter what incentive strategy you choose to adopt, it's important to consider whether it suits the new roles your employees are having to take. For example, as businesses move online, selling is largely shifting to more team-oriented, multichannel roles. As such, these kinds of positions will no longer be profitable with short-term based results. 
Evaluate the changes in your business's positions, and adjust your pay mix accordingly. This may involve a larger salary with fewer incentives, or vice versa. Other options include higher commission rates or incentives that are tied into team-based metrics. 
Bottomline – Dealing With Your New Sales Strategy
If there's one thing to take away from this article, it's alignment. Dealing with a new sales strategy involves evaluating how every change affects the rest of your business. Business leaders need to let go of the fear of change because a growing business involves constant evolution. Your structures won't hold up if you don't take the time to redesign them. 
For a comprehensive view on maximizing growth in your company,
Download a complimentary whitepaper on How To Drive Pricing Strategy To Maximise EBIT Growth
---
〉〉〉 Contact Us for a FREE Consultation〉〉〉
---
Are you a business in need of help to align your pricing strategy, people and operations to deliver an immediate impact on profit?
If so, please call (+61) 2 9000 1115.
You can also email us at team@taylorwells.com.au if you have any further questions.
Make your pricing world class!