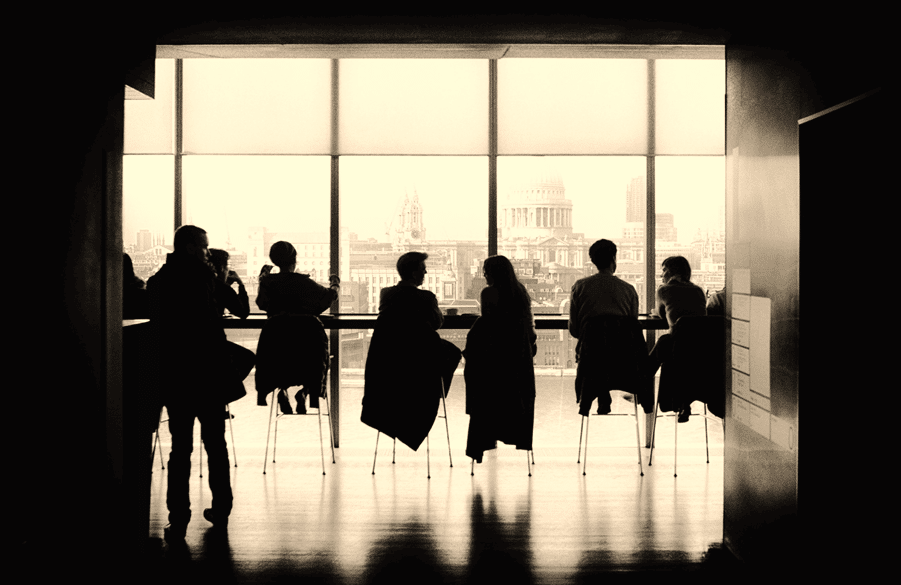 Commercial strategy: Positioning Your Pricing Career & Team For Success
Commercial strategy: Positioning Your Pricing Career And Team For Maximum Success
Written by Joanna Wells, Founder & Director of Taylor Wells – Experts At Building Perfect Pricing Teams
Recently, I have had a number of my readers ask me: "Where can I take my career in pricing and commercial strategy now that I am a senior pricing manager?" "Can I go into leadership position from pricing?" and "How can I position my team to get respect, recognition and results in my business?" These are great questions, and go deep to the heart of an individual's and organisation's belief system about value.
For example, if a company truly believes that pricing is their number 1 profit lever, there is no way a shrewd CEO or CFO wouldn't have it reporting directly to them – there would be too much money and shareholder value at stake as key to commercial strategy of the organisation. When the CEO makes pricing and people top priorities; and sets up a pricing reporting line that goes directly to the C-suite, you know that real business transformation is taking place. You also know that your company is looking to your team to deliver results, leadership and shareholder value.
To perform well in a team that is under the watchful eye of the CEO, a pricing team needs executive leadership team buy-in and strong expertise in pricing competency (i.e. expert problem solving ability and a strong skill set across communication and influencing, analytics, team-working, as well as personal drive, energy and initiative). However, even the best pricing teams will tell you that without operational support and buy-in from other divisions, revenue, margin and profit initiatives will eventually tail off. So, really when you look at it, positioning (even under the CEO) becomes immaterial when team-working and business culture is dysfunctional and groups are territorial. Positioning your pricing career and team for success relies heavily on strong working relationships with the CFO, sales director and marketing director and alignment with corporate commercial strategy.
In Australia, most companies haven't developed pricing as a stand-alone function, but things are changing. In the last 5 years, we have seen a significant number of pricing and commercial functions emerging in Australia, particularly in food & beverages, energy and financial services; whereby there is a mixture of pricing and commercial strategy teams working largely at an operational capacity.  The establishment of the Pricing and Commercial Manager function is a major development and remains to be so for many Australian businesses.  Prior to 2005, pricing management roles were an anomaly in most Australian businesses.  Fast forward 10 years and pricing professionals are to be found in most organisational structures.
Where a pricing team sits in an organisation is a symbol of organisational commitment to pricing and commercial focus. It is also a reliable indicator of a businesses' true pricing maturity. It indicates how much thought and resources have been given to setting up pricing. It indicates how far a business has come, where it is, and where it wants to be. It drives much of the team's mission, tone and success to generate revenue, margin and profit growth. But, most of all, it reveals the "Pricing Power Structure" in your business and who really has control over pricing.
Now, think about positioning in terms of your own business for a moment: Where is the real pricing power in your business?
Where does pricing and commercial strategy sit in your business?
We find the three main locations for pricing in Australian businesses today are: Finance, Sales, Marketing and more recently, Commercial & Pricing.
Finance:
Broadly speaking, when pricing is under finance the focus is on costs and process accountability, metrics, profit growth. Pricing setting is largely cost plus (i.e., make/deliver + the addition of some nominated mark up (i.e., 15% for outsourced supply, 20% for trade centre and 30% for a make to order item).
Sales:
When pricing is under sales the focus is on sales enablement, acceleration and win rate. Discretionary pricing is prevalent and adjustments to pricing occur in the form of discounts and rebates. Price setting is largely cost based pricing strategy plus and there is limited price transparency.
Marketing:
When pricing is under marketing the focus is on the product, understanding or matching client value. Price setting is a mixture between cost plus and value base depending on the customer's perception of particular products, brands and categories and whether the business has a commodity mindset.
Pricing & Commercial:
When pricing is under Pricing & Commercial strategy the focus is on revenue growth, margin expansion and profitability. There are 5 levels of pricing teams (which I will explain in subsequent blogs), each of which has its own distinct capability levels, behaviours and characteristics. Now, all pricing teams regardless of their capability or behaviours need to be given clear inputs, support and pricing structure and output responsibilities to maximise revenue, margin and profit. This is because when a pricing team is working in isolation, it cannot gather enough momentum to drive growth. And, when this happens we find that even good pricing teams become administrative rather than the revenue generating machine they should be.
Another important driver of untapped team potential is a limited recruitment capability. Pricing, for example, is a specialised role; however, many companies do not have the requisite pricing expertise or commercial knowledge to understand the requirements for technical and niche pricing management positions. As a result, many businesses are struggling to find the right people to fill specialist pricing roles and teams are underperforming. We find that underinvestment in recruitment coupled with a poor understanding of pricing will affect how, what and who you place into key pricing management roles (ref. the Myer-Andrew Flanagan case last year – whereby an executive was offered a high profile commercial position in Myer by getting around limited agency and internal recruitment screening and falsification of his skills and experience). So if you see companies that have gone the extra step by forging out a pricing function in their business, do not assume that they are (by default) a dynamic and adaptive pricing function. We see many businesses who have invested in pricing still struggle to unlock the full potential of their teams because they have not got the right strategy, skills and mix of people in their business.
Putting all of this in context: if you are in a pricing team that is nestled under 6 management layers, and in a function that under-utilises your specialist role and skills because the pricing discipline is largely misunderstood (or even ignored / rejected by other teams), don't expect to see yourself being promoted to the executive leadership team anytime soon. On the other hand, if you are in a pricing function that has talented pricing directors reporting to the CEO, CFO or COO, and your teams are working well with each other and divisional heads to reach agreed goals and EBIT targets along 3,6,9 month plans, then good promotion prospects, and recognition of team and individual pricing capability are on the cards.
Pricing team positioning says a lot about your career trajectory in a company. The underlying force behind a thriving career, team and business is its belief system. Individual career trajectory ties closely with your team's success: The more your team is successful, the more respect, recognition and money you'll earn in pricing. Delivering low to mid-level pricing administration, alongside the wrong strategy, positioning and talent acquisition will lead to margin loss. And, within no time at all, your role will be gradually reduced to low level operational tasks: i.e., filling out tenders, authorising discount requests and customer credits. If this situation happens, then yes, think about changing jobs. Your career is at risk. If you are in an under-performing team, you will be tarred with the same brush even if you are the one saving a sinking ship.
So if you are wondering whether you are going to get promoted in your current business, take a moment now to really think about your situation: Does your team have CEO/CFO sponsorship? Are other divisions aligned to pricing and commercial strategy? Is there even a pricing or commercial strategy? What is your reporting structure? Do you have a cohesive and skilled team?  Is the pricing situation chaotic and reactive? Do your customers respect and appreciate your expertise? Are you supported by your business?
Taylor Wells: Positioning Your Pricing Career And Team For Maximum Success is written by Joanna Wells, Founder & Director of Taylor Wells – Experts At Building Perfect Pricing Teams
Taylor Wells is a specialist advisory firm that has developed a search, evaluation and recruitment process in the field of pricing, commercial and analytics.  Our business was started after identifying weaknesses in the traditional agency recruitment model.  Our purpose is to support management and HR to eliminate the risk of a bad hire. Our workshops and diagnostics ensure pricing or commercial teams are deeply engaged with the sales and marketing teams to achieve greater levels of margin and earnings growth.  We have developed our own digital platform to identify and evaluate talent and we partner with subject matter experts to help us operate efficiently.
Joanna Wells
Director of Taylor Wells
BA/ MA Psych. CANTAB, Msc Org. Psych, Dip.Couns Psych
Read the book: TeamBuilder360
From losing good staff, changing the businesses' commodity mindset, dealing with procurement, making sense of complex pricing arrangements and managing talent and skills gaps, you face many challenges daily. The pressure of business, work and everyday life is unprecedented. It is now more difficult than ever to choose the right path for the business.
The right strategic pricing and commercial strategy teams can help you generate low risk, and sustainable revenue, margin and profit growth.
TeamBuilder360 shows you how to build teams that work together to drive revenue, margin and profit growth using a teambuilder360 canvas and a wealth of real life examples. It also gives you advice and guidance on how to build a more productive and successful career in pricing without compromising on important career choices and goals.