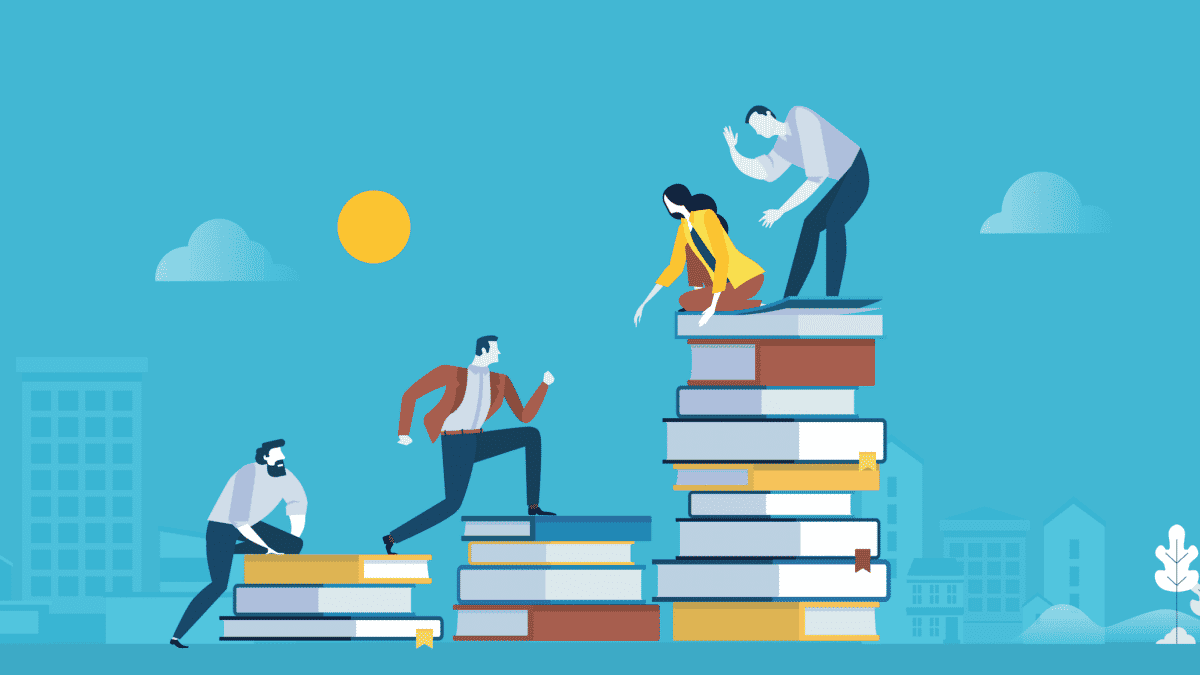 Commercial Skills: Why Traditional Talent Management Doesn't Work For Pricing Teams
Did you know that 40% of internal job moves to pricing and commercial teams fail?  Too many people are assigned to pricing manager roles without the necessary commercial skills.
Many new hires fail and are asked to leave. Other are moved, retrenched or re-assigned to different departments. Why is this happening? In particular, why are the wrong people without the necessary commercial skills consistently being moved into the right function?
Or, if you look at this problem another way:
Why are the right people consistently being assigned to the wrong roles and wrong function?
On face value, the shortfall of talent in pricing and commercial teams seems nonsensical. There is an abundance of talented people out there. Everyone can see the appeal of tapping into other people's commercial skills and identifying high-quality candidates from within the business for current and future roles. However, talent management is not happening all that well.
We have met a countless number of promising analysts and managers attracted to pricing roles. Likewise, we work with many executives eager to find talented people to drive price improvement programs. But why then, does there continue to be a shortfall of good pricing talent?
It seems that building talent pipelines for pricing and commercial teams is not easy for many executives to do. This is due to pricing being an emerging discipline, many executives are unclear about what good pricing and commercial skills look like.  Some just don't know the best way to utilise their top performers; while others are prepared to struggle along with the wrong people longer than is wise.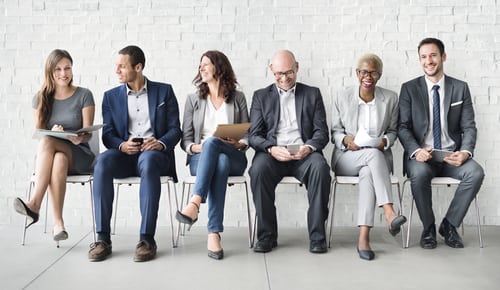 In this article, we will look at the top 3 derailing commercial executive habits creating less-than-outstanding pricing teams and commercial skills issues in many Australian based businesses.
1. Being unclear on what you need
Most business leaders are using the wrong data to determine candidate fit and suitability for pricing roles without even realising it.
Our research shows, for example, that one of the most critical commercial skills a leader can have is identifying talent quickly and effectively. However, too many executives are making the wrong selection decisions because they are basing their decisions on CVs and generic aptitude tests.
Pricing, commercial skills, competencies, and potential were never meant to be measured by Generic aptitude tests. They do not measure and identify the characteristics of high performing pricing teams. So why do companies continue to use them?
Similarly, CVs dilute a pricing teams' commercial skills and slow the recruiting process down. CVs, for instance, take a lot of time to screen and verify. Many CVs are outdated by the time they are submitted or forwarded to you. Others CVs are embellished and do not show you the real person behind the CV. What's more, crawlers can have a hard time with titles and keywords when CVs are uploaded into your HR databases. New titles and skills are being used every day that didn't exist prior, and they don't always give a clear picture of someone's real commercial skills.
Today, the ability to perform is the most common way to judge employees and candidates. This is something that doesn't easily come across on a CV.  Focusing on their real commercial skills provides a fuller understanding of the candidate's experience and capabilities. This also opens up more opportunities.
Being unclear on the characteristics of high-performance pricing teams and individuals, however, means you will inevitably put staff forward for pricing roles which often turn out to be entirely unsuitable for the role or team.
2. Making do
We find many executives 'make do' with the wrong pricing team and leader when they really shouldn't. Some hope things will work out for the best even though they know they haven't got the right people – this almost never works out well.
One of the top commercial skills for executives is to ensure the bar on talent remains high. If you are not willing to make tough staffing calls and difficult talent management decisions, you will inevitably build a sub-par pricing team and commercial function. Don't be surprised if an undesirable pricing culture soon follows.
Not looking hard enough for the right person during recruitment or settling on the first good CV does not deliver excellence. Settling for a mediocre manager simply because there's no one else in the business willing or able is a recipe for disaster.  Expecting people to make informed pricing decisions when they have neither the commercial skills or experience will lead to costly mistakes and productivity declines. Believing that your commercial skills and leadership qualities will outperform a lousy team is unrealistic. Confidence is high, but hubris and self-awareness issues will derail your team and career.
Alternatively, you may have to 'make do' with your current team because of tight constraints on your ability to make changes. If so, we strongly advise that you make it clear to your team that your full intention is to build their commercial skills, capability, and competency. Your team needs to work to high standards, not work down to low standards. This will only dilute their commercial skills and the business' overall talent benchmark.
3. I can do it all myself
Given the challenges and mix of commercial skills involved in restructuring a business, we find it surprising that many executives continue to undertake re-structures on their own.
The wrong team structure will defeat high performers every time.
Our research shows that when a business experiences a series of implementation mistakes or new hires repeatedly fail in their role, it's a sign of structural imbalance rather than bad hires. Legacy team structures are often misaligned to strategy or execution, creating confusion amongst teams and roles. Price decision making bottlenecks within power structures or slows implementation all around.
An excellent way to develop your commercial skills is to give yourself more room to determine the right team structure, processes, and people before a re-structure. Get advice to support you and help you chart a talent strategy for your pricing team. The support of a good HR person or talent advisory can be indispensable to any effort to restructure a team.
Another way to improve your commercial skills is to find out what tools and resources would help you to build an excellent pricing team.
For example, start by rigorously assessing the people you inherited. Plan to evolve the team into what you need it to be. Then, when you know the situation with your people, begin to align organisational design activities with your team restructuring activities.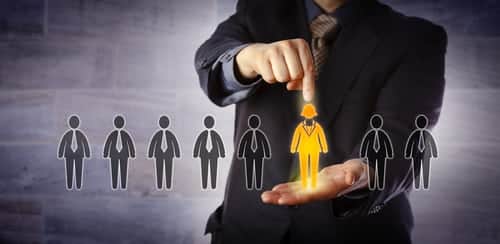 Conclusion
40% of internal job moves to pricing and commercial teams end in failure
Business like to say that people are their most important asset. If this is the case, then it's you're your duty as a leader to build your commercial skills. Improve how you identify and manage pricing and commercial talent.
You have likely inherited some outstanding performers (A players), some good ones (B players) and some core performers (C-players). Start to improve your commercial skills now by sorting out who's who and what roles people have played. Who capable of making informed pricing decisions and who's not, and how the group has worked in the past.
You can do this by asking them or other people, but 360 feedback is unreliable and flawed. Alternatively, do what you always do. Form your subjective judgement or impressions as you meet them and digest your gut feelings about them.
Or you could cut through the bias. Make more objective and accurate team decisions using a little bit more science.
There are excellent tools now available to find talented pricing people for your business instead of wading through resumes.
To learn more about new ways to recruit, set up a profitable business and manage your pricing and commercial teams, download our complimentary white papers now.