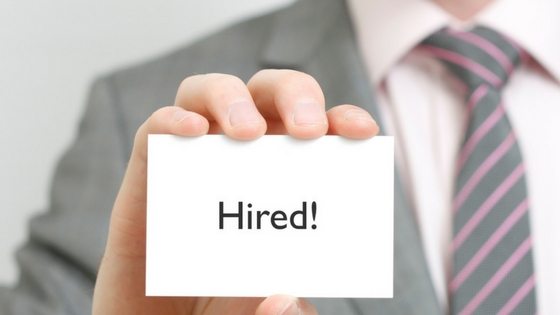 Commercial Recruitment: Bad hiring costs Aussie economy $54.8bn p.a.
Commercial recruitment: Bad hiring practices are facilitating a serious workforce malaise in Australia – a malaise of disengaged, depressed and under skilled workers.    It is costing the Australian economy about $54.8 billion a year, according to a Gallup workforce report.
Time and time again, Australian organisations are unable to appoint the right person to key decision- making roles. Taylor Wells believes the answer is better commercial recruitment – commercial recruitment that aligns an individual's technical skills, soft skills and underlying values & motivations and those of the organisation (including the team they are joining).
Many businesses choose the best person at the time rather than the best person for the job. Little care and rigour is taken with internal mobility and promotion.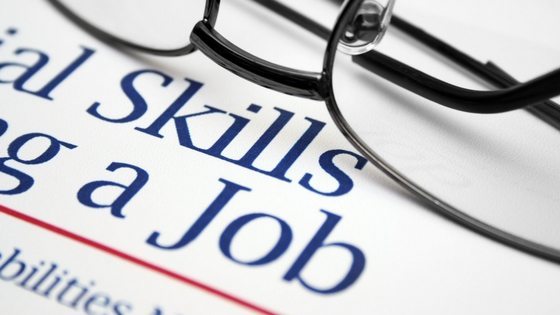 Years of sub-optimal commercial recruitment has permitted unsuitable placements into key roles. As a result, we are all coping with a proliferation of worrying workforce challenges largely created by bad hiring decisions and processes.
Commercial recruitment – how to avoid the common pitfalls!
In this article, we will discuss how:
Bad commercial recruitment impacts culture & profitability
Bad hiring disconnects leaders from their people
Bad hiring is subjective hiring
Very few companies intentionally work to improve their hiring process – in fact, many companies just leave hiring to the last minute or rely on standard process. Recognising bad or outdated hiring is the first and most important step in changing how you hire to create a culture that you want to see.
Bad commercial recruitment impacts culture & profitability
We find ourselves headlong in an era of workforce disengagement. An era defined by a task-based workforce that lacks energy, skills and drive to succeed and/or who are visibly stressed, bored, burned out, disengaged, unhappy and unproductive.
80% of employee turnover is due to bad hiring decisions (source: Human Resources society).
75% of employees think their direct line manager is the worst part of their job
65% would happily take a pay cut if they could replace their boss with someone better.
Only 19 % of managers in Australian businesses are genuinely interested in their jobs while the rest were either not engaged or actively disengaged
(Source:Gallup report).
Not hiring the right way is seriously impacting organisation health and profitability. According to a CareerBuilder survey, a bad hire can cost from $25,000 to $50,000 or more and this was back in 2012.
US businesses report losing $450B – $550B in lost productivity every year.
Too many people are accepting jobs and not positively contributing to the business. Too many companies are regretting not paying enough attention to how they recruited people into key roles.
2.Bad hiring disconnects leaders from their people
Bad hiring is widening the chasm between leaders and their people. Even new hires are quickly disengaging from the business. 40% of managers hired from outside the business leave or are fired in the first 18 months even though businesses need new skills and knowledge to improve decision making.
Many new recruits say that the role was not as the interviewers described in the job interview. Others have difficulty adjusting to existing culture norms (or low performance standards).
Frequent employee complaints include: poor executive leadership; limited remit and authority; silo-ed decision making; infighting among team members; and bureaucratic sign off procedures for even the most basic decisions.
Within a few months, new hires are becoming hardened to bad cultures. This often manifests in a self-centred or head strong approach to getting things done and/or a strict focus on the immediate.
A mindset based on self-preservation delays your business culture. People become more pre-occupied with keeping their jobs than they are about achieving collective goals.
Years of cost cutting, and headcount reductions have limited career pathways and opportunities. Good staff are becoming bored and restless in businesses with limited opportunities. Candidates or potential employees are getting scared off by roles that only bring challenges and no rewards.
Even talented new teams are struggling through day by day. Many new teams are complaining that there are still not enough people on the team or in the organisation with the right mix of skills, personality or energy levels to achieve the results you expect from them.
Companies are struggling to tap into the diversity of skills in their own organisation let alone external talent networks during the hiring process. Budget cuts have ultimately made recruitment a transactional experience and this is widening the skills gap (and giving businesses a bad reputation).
3.Bad hiring is subjective hiring
A study by Leadership IQ found that 82% of managers admitted to having overlooked the importance of interpersonal skills, let alone understanding someone's values and motivations during the hiring process.
This is not good enough. Transactional hiring is creating more diversity issues than it is correcting. Businesses that rely on traditional recruitment methods tend to hire the same types of people – i.e., people that are like the hiring manager or who the hiring manager like.
Subconscious biases limit diversity of thinking in your teams. Team dynamics suffer; creating limited cross fertilisation of skills, personality types, backgrounds and from both genders and at all levels of the business.
Recent research has shown that singling out under-represented groups on job descriptions can makes people feel singled out or threatened. Creating real diversity is not that simple.
An over reliance on intuition at the expense of scientifically valid and relevant selection tools is a major contributing factor to growing number of bad hires, team and workforce issues.
Even when hiring managers are good at assessing individual talents during the hiring process (e.g., their skills, expertise, and generic capabilities), they forget an essential element of high performance is strong alignment between an individual's technical skills, soft skills and underlying values & motivations and those of the organisation (including the team they are joining).
Sadly, there is a certain unwillingness from hiring managers to give up their much-loved hiring approaches even though they are inadvertently hurting themselves and their team by not challenging their 'better judgement.'
Many managers do not want to learn new perspectives, believing that their gut and judgement can defy the odds and bypass natural cognitive biases, stereotypes, conditioning and prejudices.
Too many managers assume that when someone is good in a generalist role, they will have the learning agility to be good in an analytical role. This is not necessarily the case.
Different roles require different behavioural profiles, skills and knowledge levels. Expecting staff to perform well in analytical roles without the right tools and skills is setting them up to fail.
One third of managers say that a lack of experience is a key barrier to filling their open jobs. Most hiring managers are stuck in finding candidates with exact and proven experience of their industry, business operations and role. Little emphasis is placed on the capabilities required to help the business succeed amid changing market dynamics.
Experience does matter when you hire, but what experience matters and does it have to be an exactly the same experience as the line managers?
What needs to be done instead
Intuition and gut feel alone are not enough to predict if leaders and their teams will mesh together and perform. Diversity, equality and fairness thrive when recruitment strategies and processes are based on structured approaches, multiple methods, and robust tools.
Many Australian businesses would benefit enormously from alternative viewpoints and evidence to back their hiring decisions and drive better outcomes for all involved – the business, team and the candidate.
Unfortunately, too many hiring managers don't see it that way: Many have an overly confident attitude about their own expertise and experience and think they know best. Others dislike utilising more structured approaches and view alternative viewpoints as a slight against their judgment.
Conclusion
There is a serious workforce malaise in Australia due to commercial recruitment flaws.
Too few Australian organisations are able to find the right people for senior, managerial or specialist positions due to commercial recruitment weakness.
Too many newly appointed executives and managers are taking too long to learn and adapt.
Too many managers and analysts are correctly hired on talent but subsequently fired due to poor culture fit.
Managers with a closed view on hiring tend to have a fixed mindset and need to be challenged to see the potential in people and approach that may subconsciously overlook or avoid.
Hiring managers tend to play the most significant role in influencing engagement among new staff after the recruitment process.
Bad managers are the number 1 reason people leave business. Bad managers are also largely responsible for creating a toxic workplace environment and an ineffective recruitment process.
It is essential for Australian businesses to embrace innovative and inclusive hiring to end the workforce malaise and drive a happier, more engaged and productive workforce.
Moving your business forward relies on teams working well together. Good strategy is nothing without good people. Your people are depending on you to build high performance teams and culture. Great hiring relies on great talent management.
Is your hiring process and talent management strategy accelerating high performance or facilitating the workforce malaise?
See our recent blog on CEO Australia – and whether you should hire millenials.
See our blog on how CVs are not always effective recruitment.