ATTENTION: EXECUTIVES WHO WANT A LONG-TERM PRICE ADVANTAGE
Create A Pricing Centre Of Excellence
A World Class Pricing Team & System In Place Generates A Staggering 15 to 25 Percentage Points of Your Total Profits
If you're anything like the businesses we've helped already, then moving the business from cost plus to value based can be an incredibly slow, painful process for you: Instead of margins going up after a major transformation process, often they go down. Customers can often reject your prices, and teams can work at cross purposes – never really knowing whether they're doing the right things or not. This is why we don't just build teams and leave; we'll show you exactly how to create a pricing centre of excellence that realises your full potential to drive innovation and profitability.

CLAIM YOUR FREE PRICING HEALTH CHECK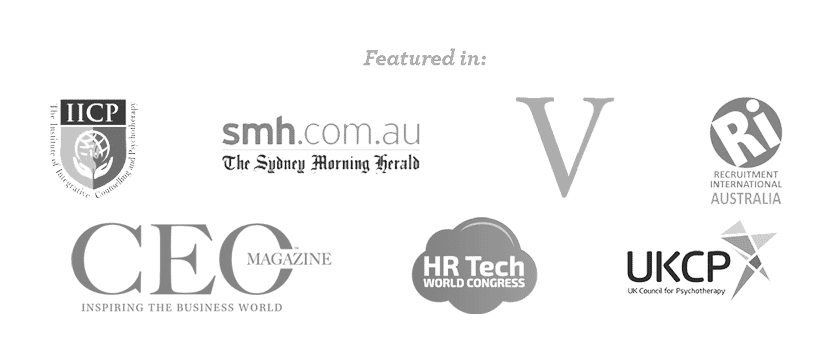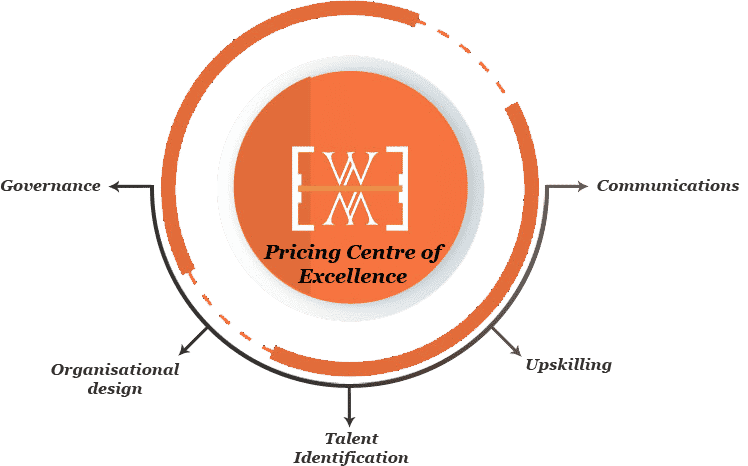 CLAIM YOUR FREE HEALTH CHECK & ACTION PLAN

Reserve your 60 minute pricing 'health check' today & discover how your teams stack up against your competitors & how to improve your profit margins & staff efficiency (Value $1499)
A PRICING CENTRE OF EXCELLENCE MODEL
which accelerates EBIT growth
You may have staff in place already to set and manage prices for the business – but if they choose the wrong pricing actions … struggle to gain buy-in with stakeholders …misunderstand what customers actually value … or don't have the know-how to optimise price points correctly… then speed, efficiency and connection with the market will be compromised.
Worse still, you will keep losing your customers and hard-earned margins every time you take a price rise.
We use a pricing centre of excellence model to help your teams implement a price rise that will triple your ROI in 6 weeks. Our structured approach to change enables businesses to transition safely from a cost plus to value-based model.
Compress years into months…
We've run thousands of tests on individual pricing and commercial capability for our clients now and invested over 13 years into the science behind high performance teams, human behaviour and culture. After years of doing this you start to see patterns and understand that there's a huge gap between what people think they know about pricing and what they actually do during a pricing implementation.
You see exactly how people respond to new pricing and commercial concepts and methods. You see what creates buy-in to alternative ways of pricing and revenue management and what makes people resistant to change. You also see first-hand the necessity of having everyone acting in alignment with each other during a price rise implementation in order to get traction in the market.
Our approach is to accelerate the learning curve of as many of your teams as possible. We will work out the specific ways to restructure, motivate, improve information flows, and clarify decision rights in your business. By the time you implement your next price rise, your teams will be hyper-aligned and laser focused on the highest impact pricing actions to safely generate more revenue at higher margins.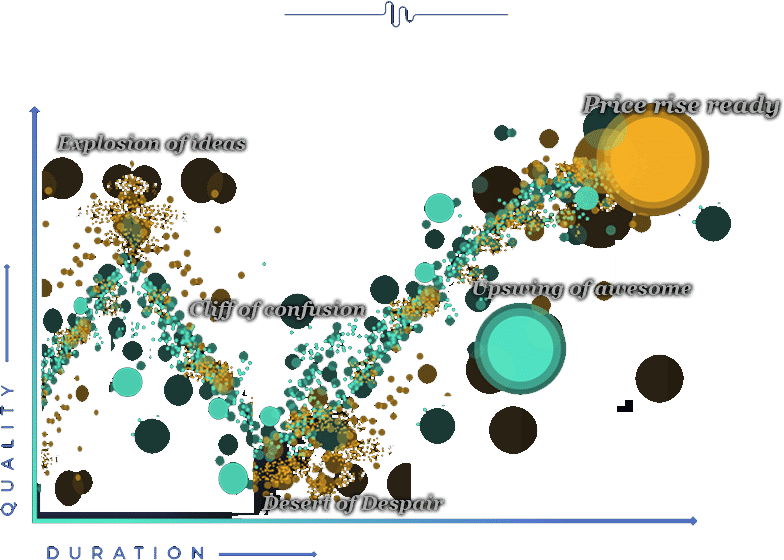 CLAIM YOUR FREE HEALTH CHECK & ACTION PLAN

Discover How Your Pricing Implementations Stack Up Against Your Competitors & How To Improve Your Profit Margins & Team Efficiency (Valued at $1499)
IMPLEMENT A PRICE RISE
which generates EBIT 3-4 times faster
Implementations are hard on teams: Most teams want to do the right things, but there are often a few people who make price rise implementations a painful process.
Typically, these are people who: interrupt workflow; make a series of poor pricing decisions; offer zero value add; and have a really bad attitude to name but a few toxic traits…
It takes large organisations 6 years or more to find out if someone is unsuitable for pricing work. In all this time, the business still hasn't achieved its price rise goals. Worse still, it's lost its valued customers and hard earned margins.
Top-performing companies trust us with their money because of our expertise in pricing, organisation design and human behaviour.
We know the characteristics of high performance and underperformance and can tell you in an instant who's got what it takes and who hasn't using hard evidence.
We judge the success of our relationship with you on how much profit and value your teams bring to your business after we have helped them. When we speak, we'll show you exactly what the next three steps are to maximising profit, immediately.

CLAIM YOUR FREE HEALTH CHECK & ACTION PLAN

Discover How Your Pricing Implementations Stack Up Against Your Competitors & How To Improve Your Profit Margins & Team Efficiency (Valued at $1499)
Here's A Brief Outline Of What You'll Discover in Your Free Consultation…
WARNING: Good Teams Have Been Set Up to Fail
Traditional organisational design and change management principles defeat even the highest performing businesses. Learn which mechanisms and processes speed up implementation and which ones are costing you MILLIONS in bad hires and a series of failed implementations.
Centralising pricing in a control and command pricing function doesn't work
Stripping discretion away from the people closest to the market, like your sales and category managers, disempowers your teams and slows down EBIT growth. We do use this approach to avoid a long, slow, painful change process for the whole business…
How To Quickly Assess Your Team's Pricing & Commercial Competency Level
We use this fast and simple test to benchmark your existing teams against the industry and find out if they perform as well as they say they do
The Talent Shortage For Pricing Skills Is Set To Continue
Pricing skills are scarce. You'll quickly see why it's so important to tap into both internal and external talent networks to find employees and candidates with must-have skills and thinking styles
What Key Values Are Indicators For Future Pricing Team Leaders
When we find these motivations in some employees during the evaluation process, it usually means they have HUGE upside potential as a future leader
3 Traits Of Toxic Employees Which Destroy Team Morale
When an employee has these negative qualities, it can wreak havoc on your productivity – you'll know what to look out for so you can get rid of them fast

Claim Your Free Health Check & Action Plan

Discover How Your Pricing Capability Stacks Up Against Your Competitors &
How To Improve Your Profit Margins & Team Efficiency (Valued at $1499)
How Talented & Diverse Teams Increases
Innovation & Real Profit Outcomes
You may be surprised that the most important factor in a pricing centre of excellence is NOT skill. Obviously, a high competency level is necessary – however the main things we look for is decision making and behaviour or how people make pricing decisions and what they do.
You can have highly skilled and ambitious people in the business – but if they don't have the know how, don't know the best pricing actions to take, or a disruptive influence, it causes chaos before, during and after a price rise implementation
Our research shows the most important factor in improving pricing implementation is diverse thinking styles and teamwork. This gives you the most innovation opportunities and profitable outcomes for your company.

Claim Your Free Health Check & Action Plan

Discover How Your Pricing Implementations Stack Up Against Your Competitors &
How To Improve Your Profit Margins & Team Efficiency (Valued at $1499)
WHAT MOST CONSULTANTs DON'T KNOW OR WON'T TELL YOU…
Old school approaches to price improvement don't work
Placing all your pricing power into the hands of one manager or a few analysts with no dedicated pricing skills or experience is risky.
Surface level changes to organisational design, and cost down initiates, don't get you the ROI you want from your price rise implementations.
To drive a successful price rise, you need less micromanaging and second guessing, and more people you can trust to do pricing work properly.
We can help you and your teams avoid a costly drawn out transition from cost plus to value-based pricing. We've already helped top performing businesses through major price optimisation and analytics transformations and can help you too.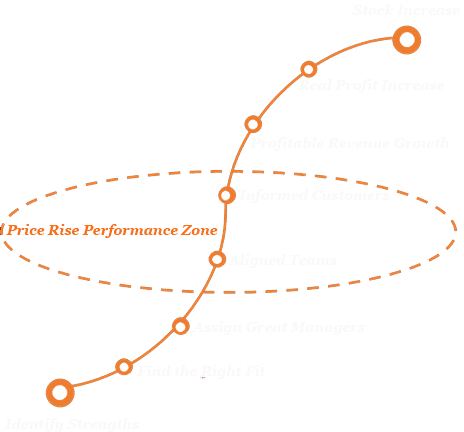 CLAIM YOUR FREE HEALTH CHECK & ACTION PLAN

Discover How Your Pricing Implementations Stack Up Against Your Competitors & How To Improve Your Profit Margins & Team Efficiency (Valued at $1499)
3 STEPS TO BUILD A PRICING CENTRE OF EXCELLENCE
How to avoid lots of pain, worry & angst on your next price rise…
01
Claim
Claim Your Free Strategy 'Health Check' + Action Plan
We'll discuss your current situation and requirements, then benchmark your pricing capability to give you an idea of how you compare to the industry average. You'll be able to see where your weak links are and how you could improve. This is where we'll recognize the need for a pricing centre of excellence in your business.
02
Identify
Bring The Right People Together And Clarify What Matters Most
Then we'll broaden the aperture, and invite more teams to join the pricing centre of excellence. We'll identify a diversity group of high calibre employees in your business. We'll shake off any unhelpful conventions or habits your teams may have about where, how, and by whom pricing work is done. This is where we'll establish a baseline for change and look for particular ways of restructuring, motivating, improving workflows, and clarifying decision rights that matter most in your business.
03
Establish
Establish An New System & Fine Tune Operations
Once we have found people capable of driving change in your business, we will create an operational model to transition your business safely from cost plus to value based. We will retool your teams. Up-grade your pricing processes. Create easy-to-use knowledge bases of effective practices, training materials and so on to make a self-sustaining model. We'll even set up metrics and dashboards to measure effectiveness so that you can track the EBIT compounding each month.
We've Helped These Industry Giants …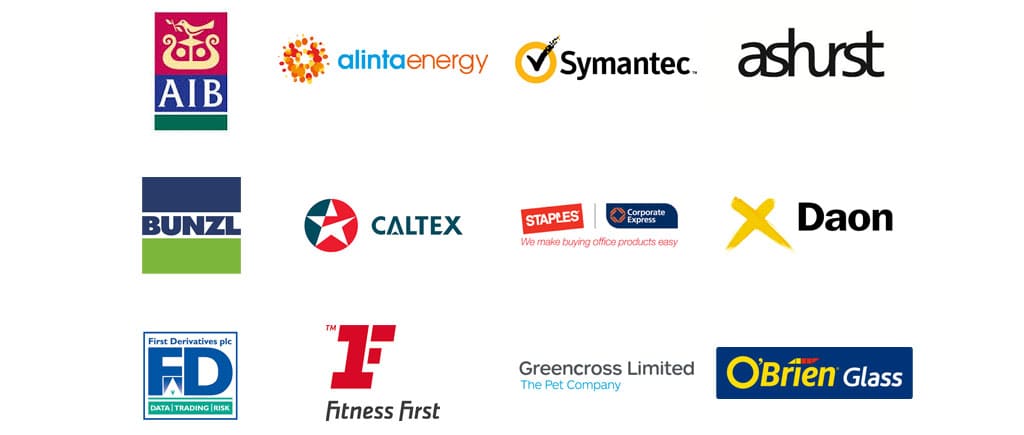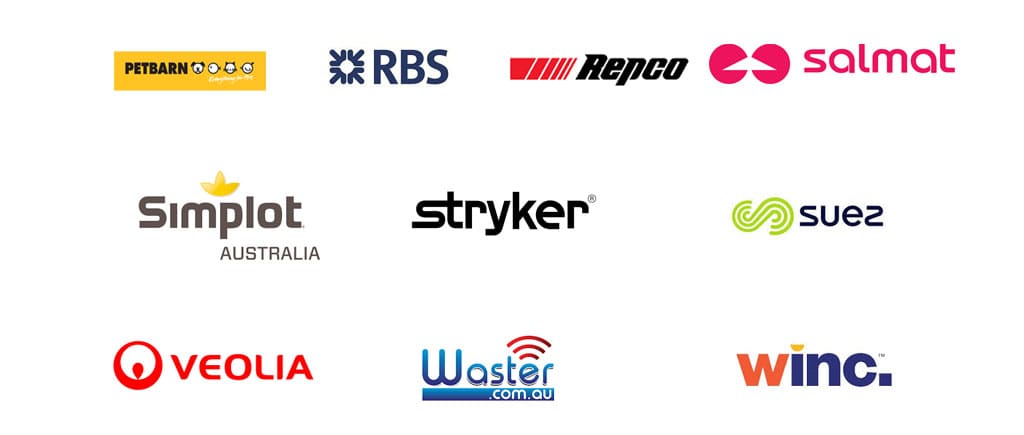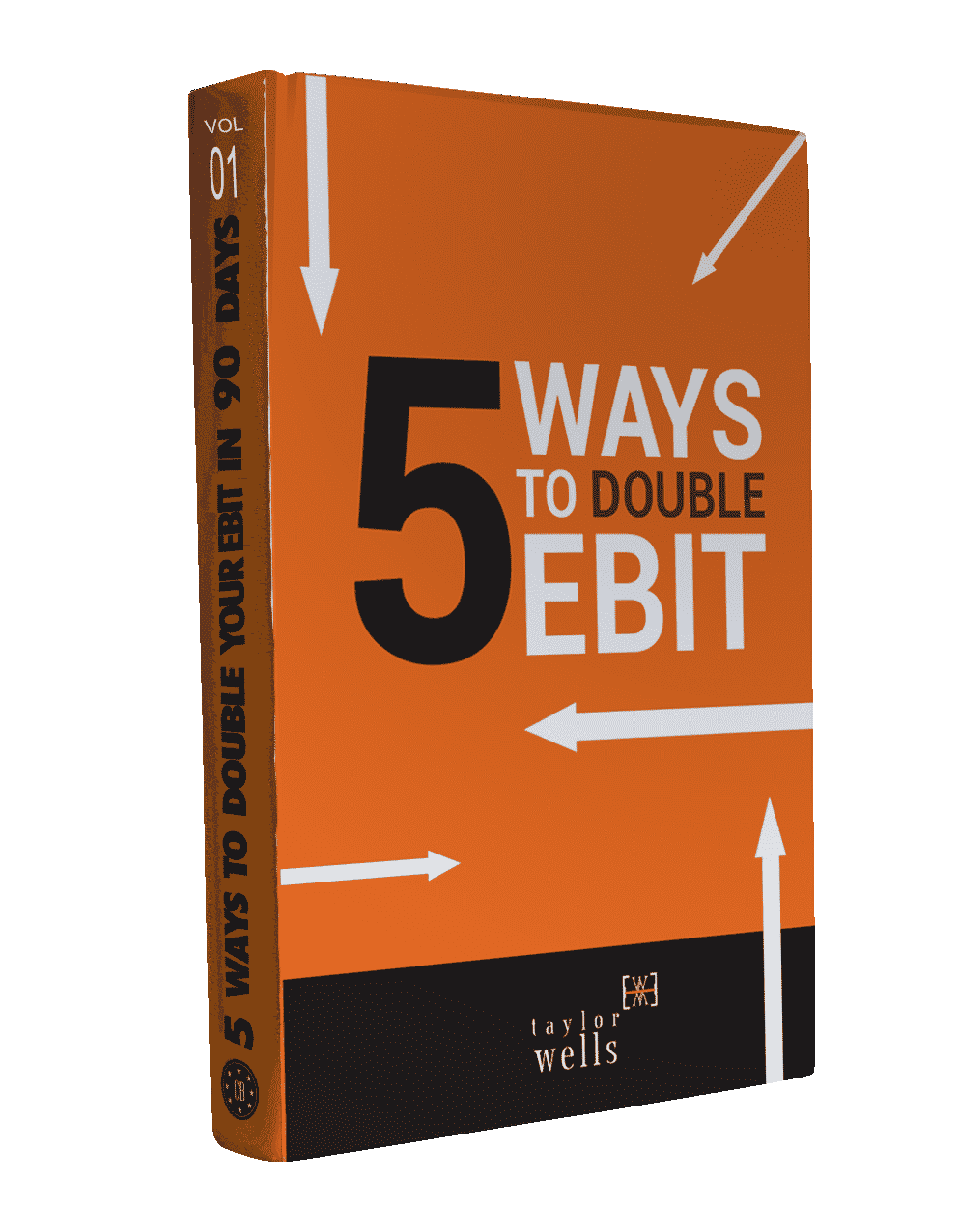 5 Ways Your Teams Can Make At Least 5%-10% More EBIT In 90 Days
We have helped leading businesses in Australia hire and onboard top pricing talent with the 5 unbelievably power pricing and talent strategies outlined in this report. Download it now before this page comes down or your competitors get their hands on it.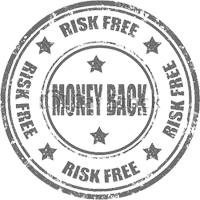 Our high Performance Guarantee
We're so confident that our performance appraisal and evaluation process will identify the best internal candidates, that if for whatever reason, we don't (i.e., no one from your talent pools have passed initial pricing team assessments)…
…we'll offer you an elite pricing executive from our pools of the country's top talent completely FREE (valued at $50-100K). What's more, we'll guarantee their performance for the first 6 months of joining your company.
There's no obligation for you to take up this offer. There's no charge for this and no catch.
Our no-risk offer will get you the absolute best pricing talent for your business and skyrocket profits.

CLAIM YOUR FREE PRICING HEALTH CHECK

Claim Your Free, 30-Minute Pricing Team "Health Check" + Action Plan
(Valued at $1499)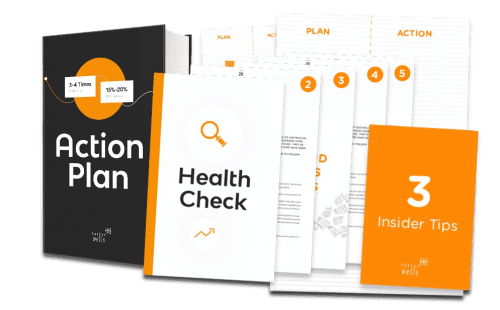 During this free 30 minutes, no-obligation consultation, we'll analyse your pricing team's current performance and team culture in order to identify opportunities to help you drive growth. We'll also evaluate and benchmark them against your competitors in order to provide you with a more holistic view and an action plan on how you can improve your team's efficiency.
Here's what we'll reveal:
The growth blueprint you need to find hidden profits concealed within your current pricing structure that you didn't even know you had
3 of the biggest pricing profitability opportunities you're letting slide right past you
Insights into your business data and how you can analyse these properly to make educated decisions for growth
The concealed business growth potential your pricing model is trying to tell you
2 of the biggest pricing blunders that most businesses make which result in them sacrificing thousands of dollars of profit every month and how to avoid them
Due to the in-depth analysis we do for these sessions, we can only offer 15 of them to prospective clients every month amongst our existing client work.
Fill in your details below now and one of our professional team members will be in touch to organise your session.