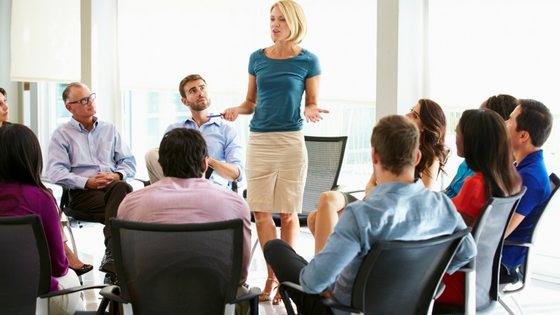 Business Culture: The Gap Between Pricing Talent And Office Culture
Business culture: When CEOs decide to build, grow or change their internal pricing capability, very often they will ask whether it will be difficult to find talented pricing leaders suitable for their business.
What's the market like right now for good pricing leaders in Melbourne?
Do you know of any good pricing leaders that are looking for a new opportunity?
Would they be interested in joining our business culture?
These are the wrong questions to ask:
Yes, we know remarkable pricing leaders. Yes, they have got results in the past and are very likely to generate additional margin for your business too.
But, the real question to ask is can s/he thrive in the business culture you have?
Understanding your talent management system is a much strong predictor of profitability and team performance than individual pricing capability.
It can be a challenge explaining to CEOs that a business's talent management system as opposed to an individual's pricing capability is often the real reason why great pricing leaders and their teams fail to deliver the results expected from them.
Taylor Wells believes that CEOs often place too much emphasis on finding talented pricing leaders and not enough emphasis on the talent management system that will keep and nurture high performance pricing leaders and teams.
A talent management system has an enormous influence on individual and team behaviour and performance –  and a lot of this influence is on a deep subconscious level.
Putting great people together and hoping it will works, sometimes works and sometimes doesn't; and most of the time businesses don't know why.
In this article we will explain what a talent management system is, and discuss a real-life case study example of how a talent management system can influence a pricing team's performance and business culture.
What is a talent management system – building winning business culture?
A talent management system describes the strategies, structures and processes that an organisation leverages to identify, develop and reward talented people. It is the driving force to building a high-performance business culture.
It is evident in the HR framework you have in place. It is your development, training and mentor programmes that enables pricing teams to engage with relevant and targeted learning and development opportunities through clearly structured appraisal and personal development plans and reviews.
Talent management is demonstrable in how you recruit, select and evaluate pricing and commercial talent – whether or not you provide a stimulating and engaging recruitment experience that measures price mastery or whether you offer a generic, fairly transactional recruitment experience that offers very little insight into how someone really behaves at work and thinks through pricing problems.
Talent management is central to:
identifying high potential individuals
mitigating the risks of good people leaving the organisation
avoiding bad hires from entering the organisation.
A businesses' talent management system provides formal strategies policies, procedures. However, there is also a more organic side to a business's talent management system that businesses tend to overlook or avoid.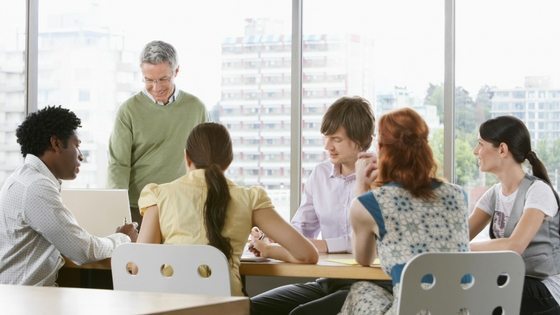 These are cultural and team norms that exist as a result of the more formal talent management structures you installed in the business. Norms are the traditions, behavioural standards, and often unwritten rules that govern how individuals and teams function within the parameters of more formalised talent management structures.
A talent management system consequently consists of both formal and informal structures; a network of human interactions, emotions and team norms that translate and morph formal talent management over time.
Everyone from the CEO to the sales support co-ordinator develop collective norms about what's considered appropriate behaviour.
For example, when a pricing team comes to an unspoken consensus that avoiding disagreements with sales about excessive discounting is more valuable than debate, that's a norm asserting itself in a large talent management system.
If team norms perpetuate low performance standards and limited teamworking, then a task focused workforce will begin to form over time.
Very often your talent management system condition new and existing pricing teams to work in certain ways, and they inadvertently perpetuate the status quo.
The team norms alive in your business culture are the outcome of your talent management system. They are evidence and proof of whether or not your: competency frameworks, job descriptions, KPIS, recruitment and on-boarding process, KPIS and performance management are delivering high performance teams and culture or not.
Outdated talent management lowers performance standards
A talent management system inadvertently identifies and omits certain profiles of people as "talented" regardless of the diversity agenda you have published on your job descriptions.
It is common to find businesses defining "talent" as someone that fit in well with the pricing team or business culture. The opposite is also true: It is common for businesses to label bad hires as individuals that do not align with organisational and pricing team norms.
Real diversity in the business culture is interwoven within your talent management system.
Even the best pricing leaders with a long track record of successes can underperform when the talent management system is perpetuating bad team habits.
Everyone acts differently in groups. Even pricing teams used to facing resistance are reluctant to go against their team or peers. It is incredibly difficult to challenge the status quo without support.
New hires also know that they are in a vulnerable position when they start a new job. Their 6 months' probation period is top of mind. Many do not want to rock the boat and lose their jobs. Consequently, many new team members end up deferring to latent team norms – good and bad.
We find most pricing team members (new and existing) tend to adapt their behaviour and thinking in some way to align themselves with the business's talent management system. Often this adaption is at a subconscious level.
The problem with deferring to the group is that it very often exacerbates conformity and fear of non-conformity – the very problem a good CEO is trying to solve when they set up a pricing team.
Good teams fail in toxic cultures
Ultimately, the written and unwritten rules within your talent management system will impact whether your pricing leaders and team will succeed or fail.
There are specific norms in every talent management system and they vary by organisation. One thing, however, remains true when teams work well together and that is: teams that succeed always feel a sense of psychological safety.
Talented pricing leaders reach high performance when their talent management system encourages and rewards competence, teamwork and genuine leadership. Good talent management systems align an individual's technical skills, soft skills and underlying values and motivations and those of the organisation (including the team they are joining).
An effective talent management system ensures all three elements are congruent so that people collectively develop high performance norms over time.
High performance norms reward teams that:
tap into each other's diverse skills and knowledge,
trust each other with information;
have honest discussions without fear of retribution;
admit their mistakes and concerns.
High performance teams and culture is what you get after you've put new talent management strategies, structures and processes in place to tackle disengaged, under skilled and depressed workers.
Your talent management system evolves as you do that important work initially.
Case study 1:
Listed below are a few statements taken from a talent review we conducted for a pricing management function in a multi national industrial engineering business. It describes latent team norms operating within their talent management system:
I've heard he is not very popular with sales and they now don't' come to the pricing team for help"
"I'm an introvert… it's rude to question someone else about their methods and area of responsibility… We have really smart people on the team "
"He was smart but lacked people management skills."
She was destructive and kept information to herself"
"He seems like a resister"
"She is a nice person"
"He lacks commitment"
"____ was very impressed by her because has experience of our industry "
"People from outside our industry take too long to understand the business culture."
As a result of this talent review, the business realised that they needed high achievers on their pricing team and personalities that were more assertive, curious and outcomes-focused. They needed pricing talent that wanted to work with sales to deliver better go-to-market strategies, not people content with hiding behind spread sheets.
Domain expertise and strategic influencing ability were critical to overcoming a barrier between sales and pricing.
Sales and marketing viewed the pricing team as a support function rather than the decision function it ought to be. See an article here on the benefits of remote working.
The sales team did not trust or believe in the pricing team. The pricing team lacked credibility and support from the rest of the business.
This happens everywhere. Organisations cultivate a talent management system that can sometimes cultivate behaviours that are the opposite of what was intended.
In this instance, the business's talent management system was inadvertently reinforcing norms that were biased toward risk aversion and privileging non-confrontation.
These type of behaviours can end up policing the status quo. The pricing team begins to lose confidence in their ability to drive better pricing in the business; and the senior management team wonder why the team is not getting the financial results they were expecting.
Implications
When large, traditional businesses say that want to find talented people for the business, what they actually mean is that they want people who can thrive in their talent management system. Building a pleasant and productive atmosphere is vital.
Many companies have a distinct "type" that they are looking for –which brings its own risks.  Hiring to a certain type isn't about hiring or promoting the best people or hiring for diversity. Hiring a certain type means identifying and describing your talent management system, and then building a ground up recruitment approach from that baseline.
Understand what part of your talent management system is helping teams to drive results and what elements are blocking or even destroying productivity and morale. Then, when you know your baseline, you are in a position to hire and form high performance teams.
Understanding your talent management system and the people who thrive in it is extremely valuable, particularly if you want to drive a high-performance culture. But let's not confuse this with "talent."
The talent evaluation and recruitment approaches often used in business can often drive managers and teams alike toward the wrong, inward looking conclusions about talent and fit.
Conclusion
Identifying an individual as "talented" without objective and relevant evaluation processes to back up that claim can be problematic for a business undergoing a transformation.
Business can often hire people that they feel comfortable with; not people that will challenge them to be better or see things differently.
People tend to fear going against the group as they see people being rewarded for acting in a certain way or being punished for challenging the status quo.
To overcome these hurdles, we recommend identifying the limitations of your talent management systems and then building teams that can help you fix them.
Your talent management system can only evolve as you do that important work initially.