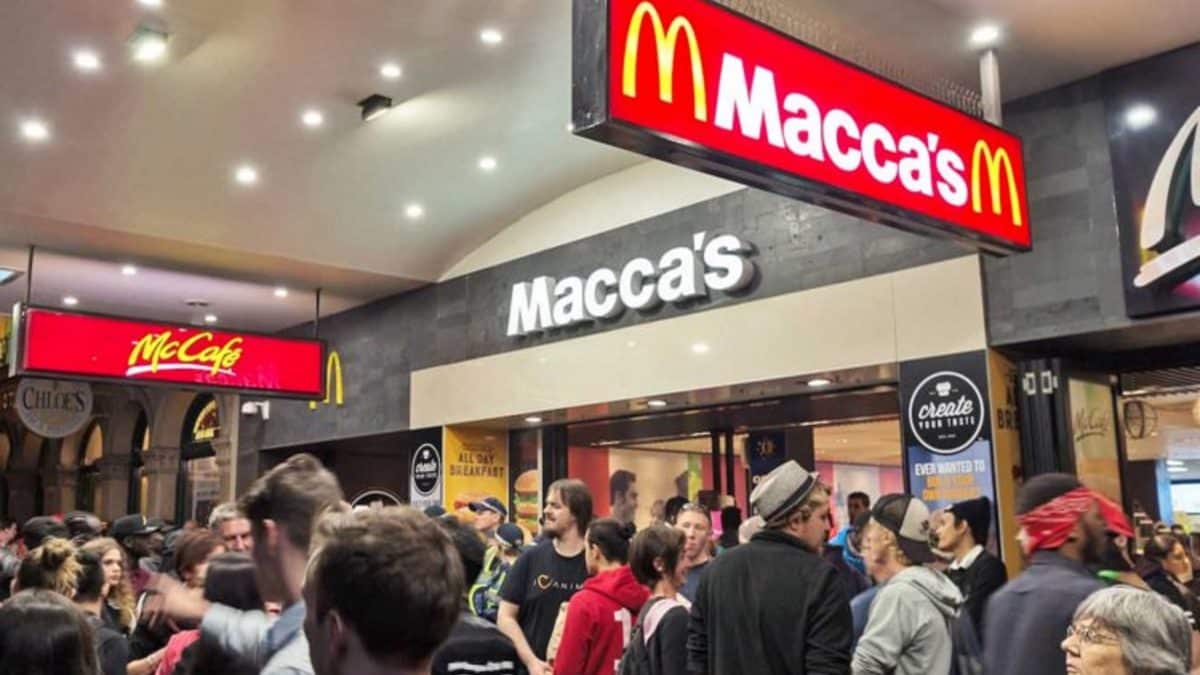 Does McDonald's 🍔 Really Offer Us an Affordable Pricing Strategy? 
Does McDonald's really offer us affordable pricing strategy? Us Aussies like to add something extra to international brands and franchises. We're not content with generic brands or Americana. No, we like to give international brands our own distinctive Australian twist. Most notably, we affectionately call McDonald's "Macca's". Please don't ask me how it all started. That's how we pronounce McDonald's here in the Land Down Under.
And, being the multicultural corporation that McDonald's is, McDonald's long decided to incorporate the colloquial and much-loved name Macca's within its own Australian repertoire of brands.
Not only is the name Macca's unique to us Aussie's, but we've also changed Macca's menus to suit our tastes too. Australian's love Maccas. But what we love even more is coffee. We're obsessed with how well we make coffee. Coffee making is our one-upmanship to the rest of the world.
Coffee is king in Australia. Not cheese just like in France, but coffee. We are a coffee-obsessed nation. We only drink barista coffee, not the other stuff. Never ever, offer an Aussie freeze-dried coffee. And, never choose to meet an Aussie before they've had their morning fix of the finest Australian-made coffee. 
In this article, we'll take a look at how 'Australian-made' coffee has brought life back to the Macca's brand when it was in a foot traffic slump. 
Australia McDonald's new pricing strategy is affordability for average consumers. One of the core values of McDonald's international pricing strategy is the affordable pricing strategy. But, this doesn't necessarily mean cheap (this is a common and misguided interpretation of everyday low pricing). 
McDonald's, for example, tends to promote an affordable price strategy to appeal to a mass consumer population. People like us who are: 
have limited interest in shopping, food preparation or cooking
a need for child-like simplicity
a craving for sugar, salt and caffeine 
This mass target market can be described as middle and lower-income demographics. And, compared to other well-established burger chains, McDonald's prices are very competitive. But, as we said before, it is not necessarily cheap or cheaper than its competitors. 
In fact, there's a lot of price anchoring going on at McDonald's Affordable Pricing Strategy: 
       1. Value is anchored to consumer preferences. The range of prices is carefully plotted based on consumer demand for keystone brands like the Big Mac.
       2. Price repositioning generally occurs when they launch new products and brands such as the highly successful McCafe brand. 
       3. The everyday low value is supported by extensive promotional discounting, which is purposely planned at regular intervals and coincides with lots of advertising. 
McDonald's is the benchmark for fast food operators around the world and is generally considered to be the 'going rate' for the fast-food industry.
Price Increases
In a way, McDonald's is like the universal language of fast food. However, it's affordable pricing strategy is by no means standardised across its franchises. No, in fact, individual franchisees are free to price within a given price range for all their products and promotions. This, in turn, creates many price segment differences and subtle price variations. 
A high price strategy example, McDonald's customers have recently been left in a spin by reports that the price of a humble hash-brown was increased to $2.20 across the country, an overnight price increase of c.10%. 
At the same time, some potato lovers have reported that this price is nothing new, stating they've been paying more than $2 for their hash browns for a significant length of time now. 
Many customers have responded negatively to McDonald's hash brown price increase. Some are even fighting amongst themselves over the fairest price of this famous breakfast snack. This is a response which clearly indicates that McDonald's customers do not like significant and blatant price increases. 
Some diners insist they have been paying $2.20 for hash browns ever since the fast-food chain added them to their all-day breakfast menus, while others say they have never — and would never —pay more than $2.00 for the product.
What many people don't realise is that the difference in price is simply down to franchisees deciding to increase the price of a hash brown before the official price increase date.
Two arguments of thoughts in Affordable Pricing Strategy
Why don't McDonald's customers like price increases? Well, firstly, who does? But generally, McDonald's customers state two arguments against price increases: the first is that even a small increase in price can have a big impact on shoppers; the second is that the average consumer doesn't like big businesses to blatantly increase prices to make big profits for themselves. And, while there's no regulation to let people know about price increases, McDonald's has experienced first-hand how price increases will surely be a shock and create a reaction.
Value is Relative in Affordable Pricing Strategy
Negative price response is nothing new. Large manufacturers like chocolate brands, for example, tend to avoid a negative price response with a stark change in packaging or product offering. However, this technique doesn't really work that well with fast food. Because, when it comes to pricing strategy for fast food, there are price anchors and cues; people assess what you're selling relative to something else. 
Given the importance of price anchors in fast food menus, it's essential to give your customer base context first so they can digest the value they are receiving (or how you want them to receive and interpret the value you believe you offer them). 
Value is relative. How people come to understand value is key. They need value cues which are often signalled by relationships with other items on the menu and even other items on your competitors'  menu. 
But there's still more to it. You then want to clearly communicate this established value and at the right time so that the overarching value of your menu is in front of mind rather than the price. 
Always remind people of what you're delivering, and don't assume that they know.
Here's what makes the Macca's brand better than the traditional US McDonald's brand: 
The Wi-Fi.

Most of McDonald's worldwide offer Wi-Fi when you dine in, Australia's Macca's included. Wash it down with a coffee and you've made our day.
The triple cheeseburger

. Unfortunately, there's no dollar menu in Australian McDonald's. But they do make up for it with the triple cheeseburger: three patties and three slices of cheese stuffed in a bun. Aussies love added value. And, they are prepared to pay more for more: more meat, more quality and more coffee. There goes my diet.
McCafe brand.

McCafe actually started in Melbourne, VIC in 1993. It isn't just another menu name they sell, it's an actual cafe. In the café, you can buy any of your standard coffee drinks like any other Starbucks.
Dessert.

Got a sweet tooth? Forget about apple pie and McFlurry's. Here you can indulge in macaroons, carrot cake, double chocolate cakes, raspberry cheesecake, cookies and cream cheesecake, caramel kiss and more. We love things to go with our coffee. 
Other better selections
Angus BBQ burger

. Ever heard of the Macca burger? It's Angus BBQ burger with rasher bacon, BBQ sauce, and beetroot. Now, that's what I called a burger. A burger like that puts the traditional Big Mac to shame. 
Southwest BLT burger

. This burger is an Australian favourite. You get an Aussie chicken burger with crunchy tortilla chips, Southwest ranch sauce, sizzling bacon, cheddar cheese, fresh lettuce, tomato. Not to everyone's taste, but us Aussie's love it, as long as it goes well with coffee.
Frozen Coke

. Order a frozen coke to beat the summer heat. You can even add ice cream to make it a frozen coke float. Aussie kids grew up on the stuff. 
Gravy loaded fries

. Rich and flavourful, they'll make you wonder what else is in those fries. If gravy fries aren't enough, check out the sweet chilli and sour cream fries—another Aussie staple.
Chicken McBites

. Macca's still serves chicken nuggets in the 5, 10, and 20 piece variety, but the McBites are an even better snack to take on the go. Dip them in BBQ or Sweet & Sour Sauce for the perfect combo. A competitive alternative to KFC's chicken popcorn range.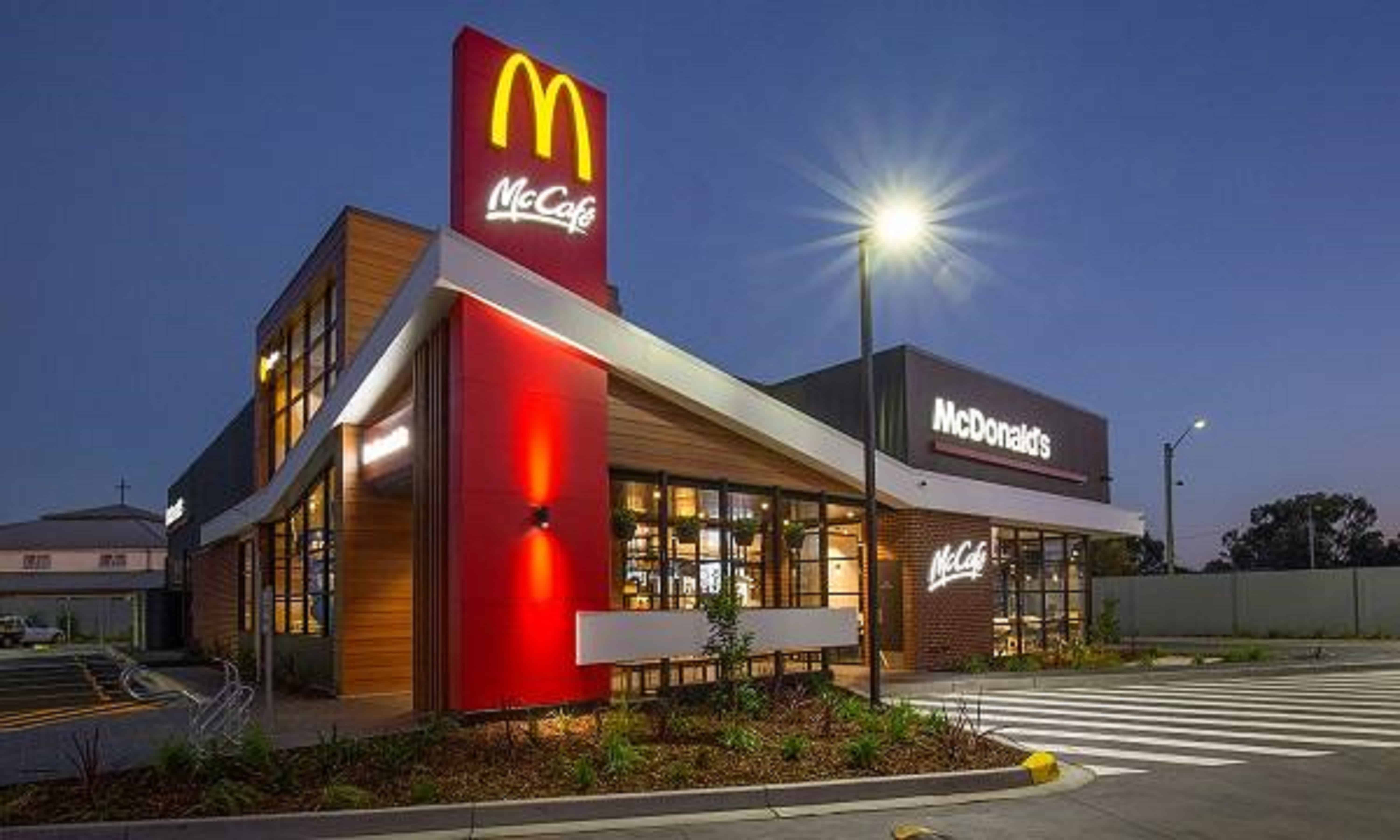 Australia McCafes: the Key in Affordable Pricing Strategy
As you can see, McCafes are important to Macca's brand and price positioning. It has made modern-day versions of gourmet coffee to meet the high standards for coffee making and drinking. 
Price points for McCafe coffee, for example, are on par with independent cafes and high-class barista-made coffee. And, it would have to be, too, because us Australian's wouldn't drink it if it didn't taste good and if we didn't pay through the nose for it. 
The McCafe brand is also very profitable for McDonald's. It has single-handedly generated lots of cross-sales opportunities, capturing, in turn, a significant share of wallet opportunities (e.g., coffee and a bun, coffee and a Big Mac, coffee and a Mac Breakfast wrap). 
McCafe coffee has demonstrated strong cross-price elasticity with the rest of the Macca's menu determined by ongoing elasticity regression modelling and then refined by ongoing conjoint analysis based on many coffee menu item configurations.
Obsession with Coffee
The popularity of McCafe has the rest of the world following the Australian obsession for coffee. In simple terms, the McDonald's standard and branded coffee aren't enough for the everyday Australian. We do fancy ourselves as gourmands of coffee. We want more from our coffee and are willing to pay a high price for it (now around $4.50 – 6 AUD for a small cup of coffee). 
So, McDonald's did a clever thing and created McCafe just for us Aussies. McCafe gave us a legitimate excuse to come back to McDonald's. We could come in for a coffee (as we love to do) and also sneak in there a cheeky burger and cake at the same time. 
McCafe gave McDonald's ability to regain control of the slump in foot traffic and increase unit sales at the same time. McCafe coffee is a keystone product in Australia. It opens up lots of cross-selling opportunities with the rest of the menu. 
McCafe coffee also helped McDonald's reposition prices up. When you're used to paying $5 for a cup of coffee, you're not going to grumble too much if a bun is $3.50 rather than $3.25, especially if it goes well with the coffee. 
Coffee as a keystone product
To say that coffee is a keystone product in Australia is a big deal for McDonald's. For many years, the keystone product has been the beloved Big Mac. However, what they found in Australia was that the Big Mac lowered the overall menu price and limited the opportunity for the price increase (recall the hash brown example) and profit realisation. 
So, they did something different. They've rebuilt their menu around McCafe coffee products, offers and prices. This is a big deal for McDonald's too, and probably the first time the McDonald's corporation has allowed a region to replace the keystone product with another and preferred regional product. 
But, they need to do it. McCafe coffee has enabled McDonald's to move up menu prices across the board. Everyone's used to barista coffee is expensive. Using McCafe coffee at the keystone product made RRPs look reasonable even though they were actually going up. Macca's menu prices are probably the highest they've ever been, and no one's complaining because they feel like they are getting the value they want – the real definition of affordable pricing strategy. 
Cross-price Elasticities
To recap, cross-price elasticities were based on a Big Mac + coke or milkshake.
They're now based on coffee + bakery + Big Mac Meal + + +
This is unique from the rest of the world. 
Macca's found this out by trialling the first McCafe in Melbourne (the heart of gourmet coffee in Australia). It's an instant hit. In today's fast-paced world, people want convenience. They don't want the hassle of buying and preparing food. But in Australia, we also want to know we are buying the best coffee and meat – and we are willing to pay for it too. 
We can and want to pay for quality because this lowers the risk of purchasing from a brand that was hit with branding issues and controversy after the documentary SuperSize Me. 
McCafe made McDonald's a reputable brand again for us Aussies. Using good quality, fair trade coffee products and lofty values and mission statements made it popular. It then adopted an affordable pricing strategy which promoted prices that met our need and want. 
Implications
It may be harder for Macca's to increase their menu prices in Australia from now on until they find a new coffee substitute or find a healthier menu that is as-big-a-hit as coffee.
It is likely we'll see Macca's Australia back in a cycle of negative and positive 'price cliffs' if they don't find a menu that Australian customers approve of like they appear to have done in India.
McCafe's has enabled McDonald's to experiment a lot with its affordable pricing strategy, price architecture and product offering to regain control of its brand and price positioning. With better service, a focus on value, regional consumer preferences and more hygienic and cooler barista-style cafe surroundings, McDonald's are demonstrating they are natural survivors. Can they continue to innovate fast enough is the question.
Conclusion
The Australian McDonald's menu has most of the stock standard menu options as the American counterpart, but it added a lot more Australian flavour and items to its menu. 
McDonald has a major influence on the community. This is open to speculation if it was deliberate or accidental.
Like we've shown here, Australians love their coffee. McDonald's have done their homework on what us Aussie's love the most and have catered their menu offer and pricing accordingly. 
Their new affordable pricing strategy brought back customers to their stores and boosted its profits by c. 20 – 25%. A really impressive profit result from a business facing a significant slump in foot traffic. 
McDonald's sees itself and proves itself to be a winner brand and business. It strives to outsell and outsmart its competitors even though its products are simply sugar, fat and caffeine.
It deals with adversity head-on and uses negative feedback as an advantage to learn what to do next. 
If you would like to learn more about global pricing strategy, download our free pricing guide or e-book now.
Or, feel free to call me on (2) 91994523
Alternatively, subscribe to Taylor Wells pricing channel now and get an update as soon as a new video is released.